Foshan Yonglitai Axle Co., Ltd.

China Manufacturer with main products:Trailer Axle Assembly ,Trailer Suspension ,Trailer Parts
Axles trailer parts,semi-axle,double-axles,three-axles L1 manufacture china brake chamber single axle dump trailer
Negotiable |Get Latest Price

1 Set / Sets

150000 Set / Sets per Month

FOSHAN

T/T MoneyGram
Add To My Cart
Product Details
| | | | | | |
| --- | --- | --- | --- | --- | --- |
| Parts: | Trailer Axles | OEM No.: | NONE | Max Payload: | 12T |
| Size: | please consultant | Brand Name: | L1 | Model Number: | L1 |
Packaging Details
L1 semi trailer germany bpw trailer axle in china can load 58-60 pieces in 20 inch contianer.
Product Description
Specifications
1,more safety ,reliablity and cost effective
2,CE and ISO
3,OEM service
1, Axles trailer parts,semi-axle,double-axles,three-axles L1 manufacture china brake chamber single axle dump trailer
1),the steering axle comprises:
01 axle-head 02 steering knluckles 03 steering tie road 04 reversing lock 05 stabilising damper 06 axle body

2),safety and reliablity: vastly improving manoeurable, improve straight-line driving, ensure drving smoothly
cast effective: Avoid damage to the suspension system and tyre wear, ensure safety of transportation and lower fuel
consumption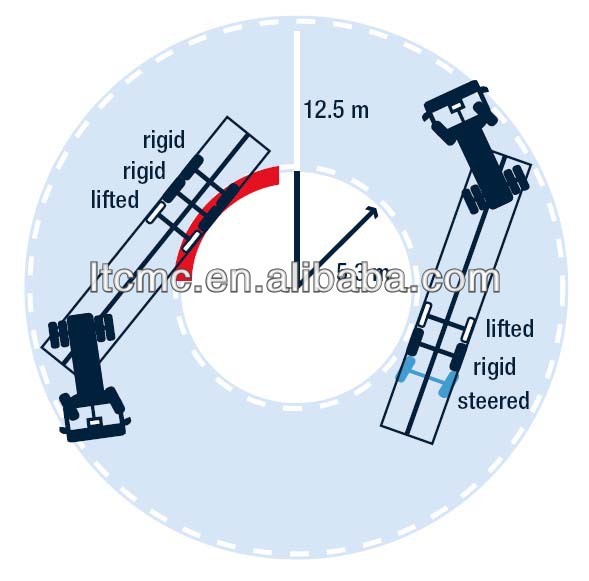 3),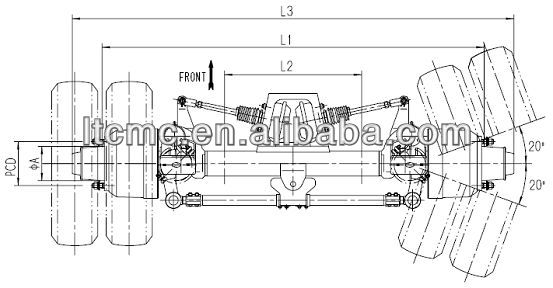 4)
axle type
capacity
brake
bearing
axle beam
track
distance of spring
stud
P.C.D
pilot hole diameter
total length
recommend
LTD12Y10S
11.5T
311X190
33213 HM518445/10
R 127
1950
700
10-M22X1.5 ISO
225
176
2253
6.5-15
LTD12YN10S
11.5T
311X190

HM212049/11

HM218248/10

R 127
1950
700
10-M22X1.5 ISO
225
176
2225
6.5-15
LTD12X10S
12T
311X190

33213

HM518445/10

R 133
1950
700
10-M22X1.5 ISO
225
176
2253
6.5-15
LTD12XN10S
12T
311X190

HM212049/11

HM218248/10

R 133
1950
700
10-M22X1.5 ISO
225
176
2225
6.5-15
LTD13R11S
13T
420X180

HM518445/10

HM518445/10

R 146
1950
700
10-M22X1.5 ISO
335
281
2300
7.5-15
2,Details' picture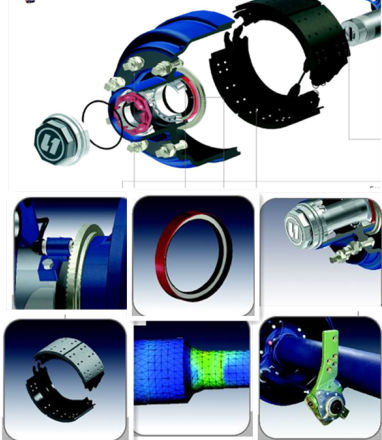 3,Related products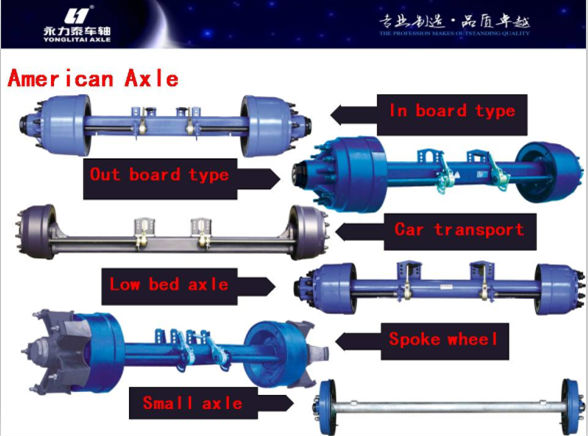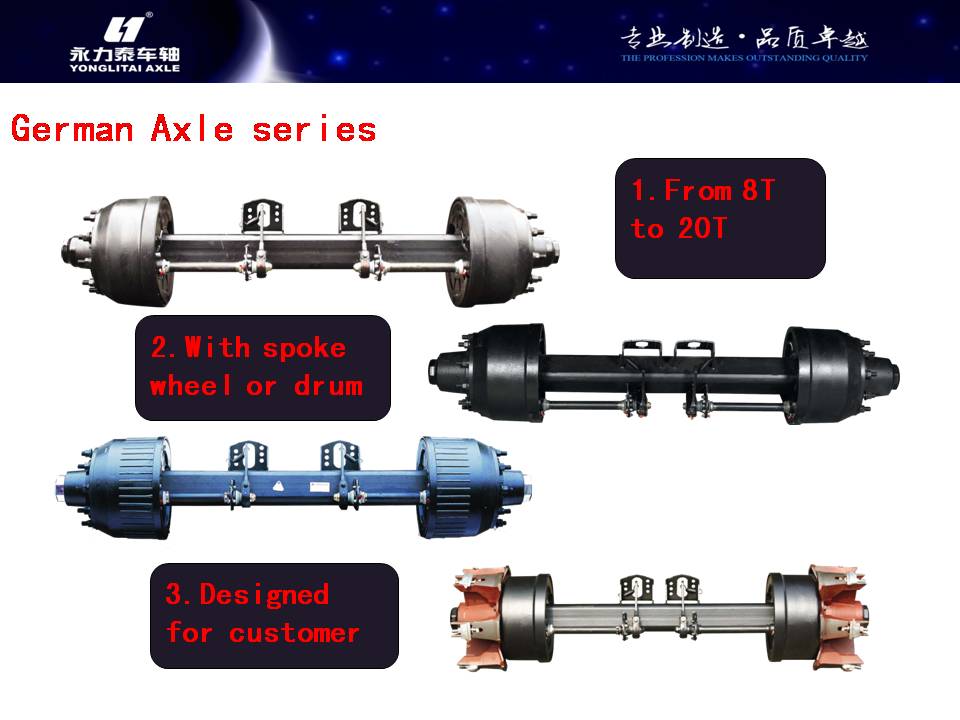 4, Our company
Yonglitai Axle CO., LTD is a professional manufacturer of axles, suspensions and spare parts for semi-trailer with more than 50 years. Its current annual production capacity can reach 150000pcs axles and 50000 sets of all kinds of suspensions. Our company has obtained the ISO/TS 16949 certificate by SGS.
L1 axle factory can supply various axles for different trucks and trailers, All kinds of semi trailer axle are available, such as BPW type axle, American axle, inboard drum axle, outboard drum axle, Spoke axle (spider axle), concave axle, low loader axles. Etc.
1. American Type Axle: 8T, 11T, 12T, 13T, 14T, 15T, 16T, 20T and spoke wheel axle.
2. German Type Axle: 10T, 12T, 14T, 16T, 18T and spoke wheel axle.
3. Other special axles are available according to customers' design or requirement.
L1 suspension factory can supply mechanical suspension, bogie suspension and air suspension with high quality and competitive price.
1. 1-axle, 2-axle, 3-axle and 4-axle mechanical suspension and air suspension.
2. 24 T, 28 T, 32T and 36T Bogie.
3. Our yearly turnout is over 250,000 unit's different suspension basic on on-time delivery
We are a professional manufacturer of semi trailers and trailer parts, such as
1)fifth wheels (2" and 3.5"),
2)king pins (2" and 3.5",weldable and Bolton),
3)suspensions (bogie, spoke bogie, American suspension and German suspension etc),
4)axles (American and German, BPW type and FUWA type,spokeaxle, low loader, concave axle),
5)landing gears (inboard gear and outboard gear),
6)other components like twist container locks, screw locks, brake chamber, wheels, tires, and other functional components are also available.
L1 has more than 200 kinds of production for different countries in the world. Sold to more than 30 countries and China.
5,why choose us
6, product used for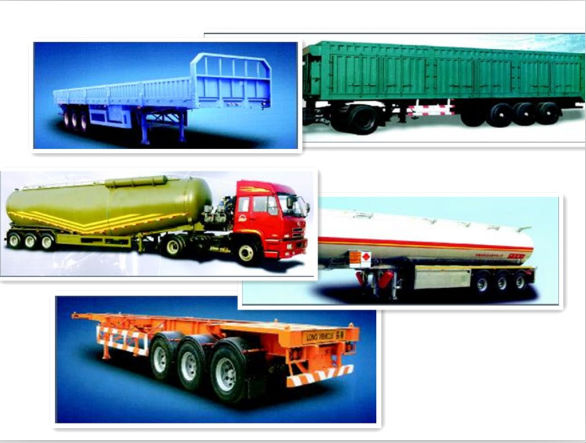 7, Our certification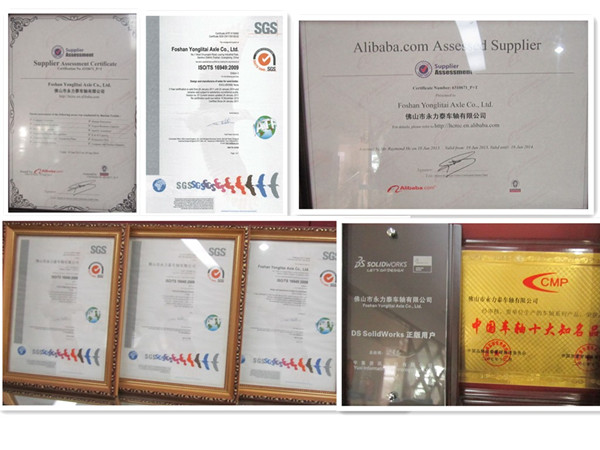 8, contract
if you are interested in our product and have any question, Pl do not hesitate to contact us.
Contact Us
Foshan Yonglitai Axle Co., Ltd.

Contact

Gavin Huang

Phone

86-757-88311381

Address

No. 26, Chuangxin West Road, Industrial Zone, Leping Town, Sanshui District
Find Similar Products By Category