Product Details
Feature:
Cellulite Reduction, Detox, Skin Rejuvenation, Skin Tightening, Weight Loss, Whitening
Operation System:
Infrared
Place of Origin:
Guangdong, China
Brand Name:
SPON
Model Number:
SP-010A
Packaging Details
material carton: 106*58*48cm +40 *32*42cm, eco-friendly pearl cotton inside
Product Description
SPECIFICATIONS:
[ Item name: ]

Presso-Infrared with EMS

[Mode]

SP-010A

[ Size/color: ]

White case with blue suit

[OEM/ODM]

YES

[ Delivery time: ]

2-4 days after the payment

[Warranty]

1 year

[ Form of sale: ]

Manufacturaldirectsale,Retail,wholesale, agent

[Exprience]

8 years

[ Usage: ]

Clinics, Salon SPA or beauty center

[Advantage]

Eco-friendly

[ Weight: ]

40kg

[MOQ]

1 piece

[ Material: ]

Suit

:Waterproof, fireproof,PVC polyester fiber;

[ Certificate: ]

CE, ROHS, ISO9001, QUALITY CERTIFICATE

[ Package: ]

Standard Export Packing:1/2,81*48*18cm; 2/2, 55*50*40cm

[ Freight: ]

According to Gross Weight, CBM, types of shipment .

[ Functions: ]

Pressotherapy, Infrared,EMS slimming.

[ Payment ]

TT, WESTERN UNION, MONEY GRAM
Large Picture: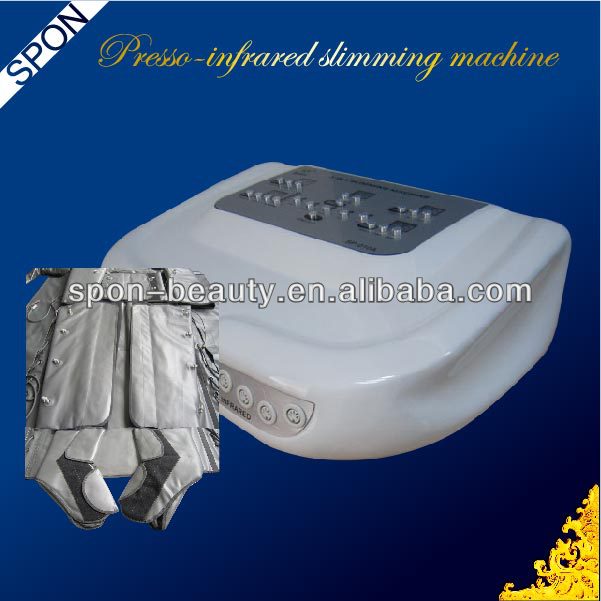 Strengths of our products:
1. Eco-friendly, healthy ,non-toxic materials
2. High quality ,Lower price
3. Antirust, fastness, noiseless and smooth hardware fitting
4. High power energy-saving LED light with various colors
Our advantage:

1. 8-year-experience Beauty equipment manufacturer

2. 7*24 hours professional pre & after sales service

3. 10 top international designers to guarantee perfect and creative shape of the equipment

4. Exquisite workmanship, to serve with good quality and professional use guidance

5. Keen ability to capture customers

6. Cooperate with many famous brands and successfully build up our good reputation
Guarantee and refund:
We guarantee your 100%satisfaction on all of our products. We do our best to satisfy you. If
you have any problems with your purchase, please let us know immediately and give us a
chance to resolve until you are satisfied. 30 days money back guarantee, if you want to change
other projects or are not satisfied
More Related Products: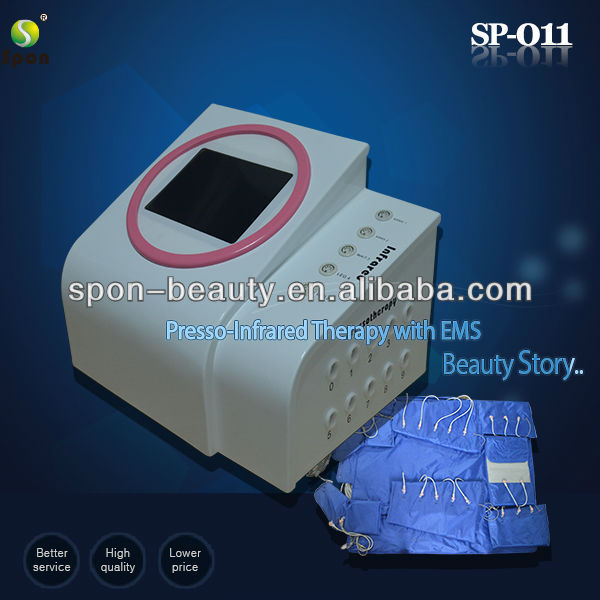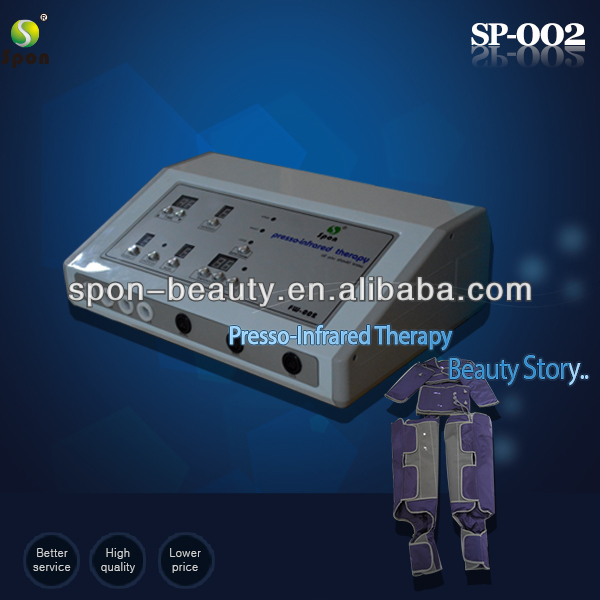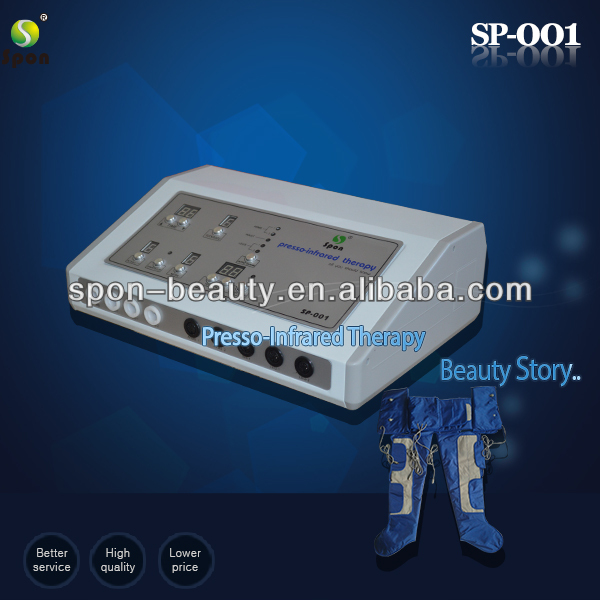 Brief introduction:
1. Pressotherapy,
Pressotherapy is a technique for blood circulation enhancement, lymphatic massage and cellulite reduction.

It is provided by special equipment that comprises inflatable boots (or arm sleeves) that rhythmically
inflate and deflate in order to pump lymph in the lymphatic vessels and blood in the veins of the legs (or
arms) towards the heart.
It is also known as alternate compression therapy or pneumatic compression therapy.
It is a mechanised lymphatic drainage technique that fights water retention by applying intermittent
compression on one or more parts of the body - typically the legs. Stomach and arm
2. Manual lymphatic drainage
Manual lymphatic drainage (MLD) is a very light lymphatic drainage massage technique that was
developed in the 1930s. It is especially gentle and thereby very well suited to very weak, fragile or
sensitive individuals and is the only technique suited to patients that had their lymph glands removed
after cancer. However, this technique is not nearly as effective in healthy women (i.e. 95% of women)
as pressotherapy
With the low pressure differential of anything between 7 and 15mmHg ,this pressure differential is too
mild to offer any significant lymphatic drainage benefits with a Compression garment. Actually, it can
make cellulite worse, as they deprive the tissues of mechanical stimulation necessary for collagen
cell (fibroblasts) productivity.
3. EMS
By creating control pulse to stimulate special point on the body, EMS(Electric Muscle Stimulation)
can effectively regulate bio-electric and endocrine system and accelerate metabolism, reaching
remarkable effect of weight loss and skin tightening.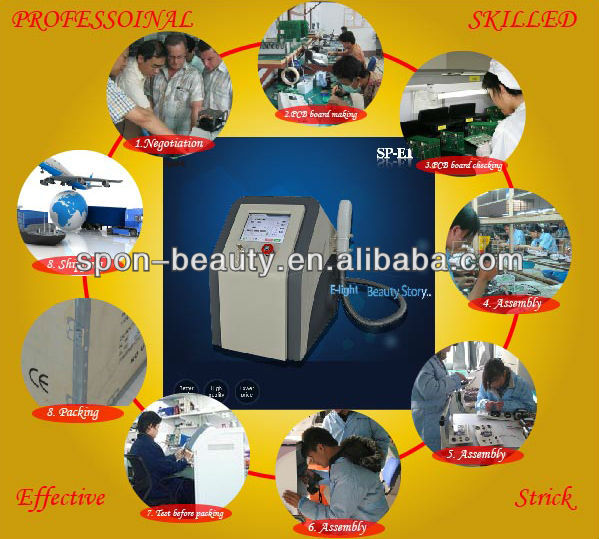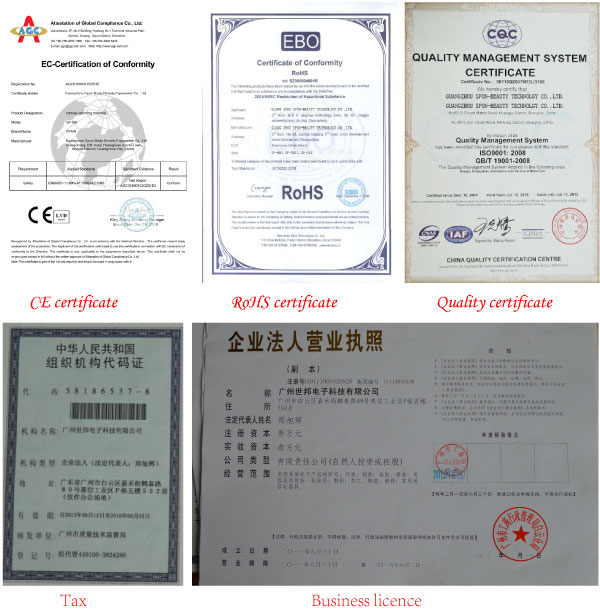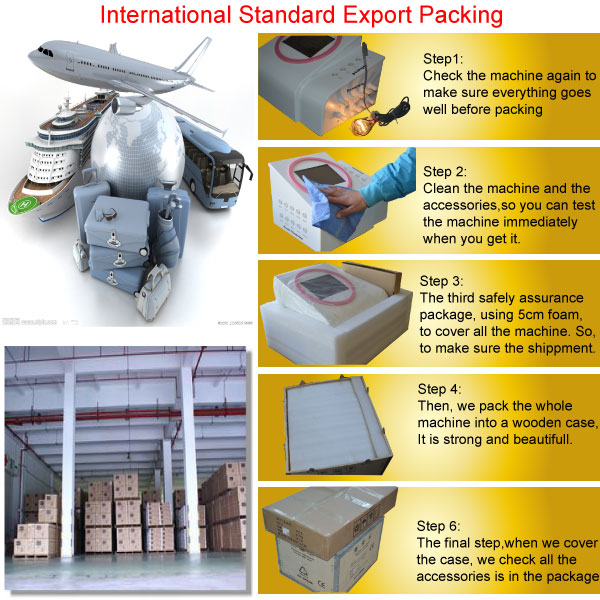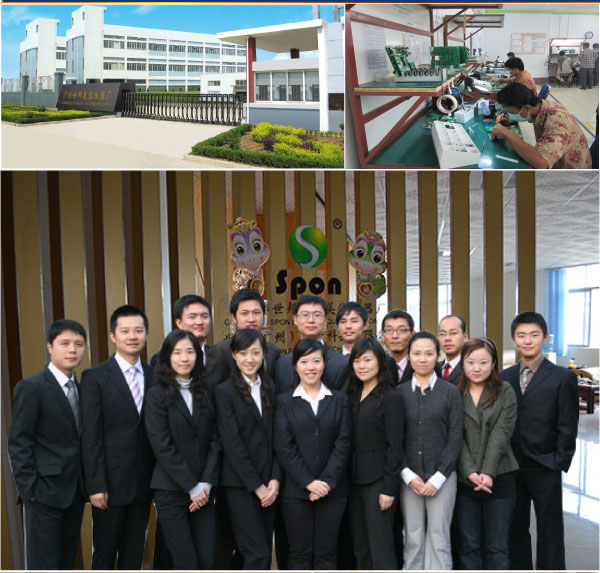 Contact Us
Guangzhou Spon Electric Technology Co., Ltd.

Contact

Liza Zhuang

Phone

0086-020-29074764

Address

Floor 5 Building F,Huixing Industrial Areas,Hetai Road,Baiyun District,Guangzhou,China Guangzhou,Guangdong
Find Similar Products By Category