Product Details
Laser Type:
Other, Diode lipo laser
Q-Switch:
No
Certification:
CE, CE,ISO for 650mm diode lipo laser slimming system
Place of Origin:
Guangdong, China
Brand Name:
LBE
Model Number:
LBE-S15
Feature:
Acne Treatment, Anti-Hair Removal, Anti-Puffiness, Blood Vessels Removal, Dark Circles, Face Lift, Hair Removal, Pigment Removal, Pigmentation Correctors, Pore Remover, Skin Rejuvenation, Skin Tightening, Tattoo Removal, Weight Loss, Whitening, Wrinkle Remover, Other, Acne Treatment, Anti-Hair Removal, Anti-Puffiness, Blood Vessels Removal, Dark Circles, Face Lift, Hair Removal, Pigment Removal, Pigmentation Correctors, Pore Remover, Skin Rejuvenation, Skin Tightening, Tattoo Removal, Weight Loss, Whitening, Wrinkle Remover, slimming,weight loss
Packaging Details
G.W: 21KG PACKING SIZE: 58X50X33CM
Product Description
Specifications
lipo laser machine
laser diode 650nm
100mw laser slimming
8 diode laser patches(6 big and 2 small)
CE and SGS certificat
Laser diode 650nm 100mw lipo laser machine

,Model No:LBE-S15.
Lipo laser machine Applications:
This is the eternal dream of effortless fat loss, without dangerous side effects. Suitable for all parts
of body: waistline, abdomen, back, buttocks , thigh areas, arms ,underarms
Fat burning, Slimming, Body shaping.
Effective promoting tissue metabolism and blood circulation, better for whiten skin
Improve orange peel organization
Strengthen the skin elasticity
Repair striate gravid arum
Anti-aging for face and body.
The pictures of the Laser diode 650nm 100mw lipo laser machine :
The detials show of the machine. Laser diode 650nm 100mw lipo laser machine.
2.Features of diode lipo laser machine
1)Pain free, no surgery and have no side effect
2)Complete safely and efficiently
3)Non - invasive, fat reduction and body shaping
4)Cold, low laser
5)FAST-SAFE-NON INVASIVE-RELIABLE treatment
5.Specifications of Laser diode 650nm 100mw lipo laser machine
Touch screen

8 inches

Laser wave length:

635-650nm

Maximum output power

400W

Single Output

50mW

Numbers of Treatment Probe

10 (6 big probes,4 small probes)

Numbers of Diode lipo laser

52(each big probe with 8 diode laser,

each smaller with 1 diode laser)

Timer

30minutes MAX

Input current:

240v or 110V AC

Working Temperature

10-40degree

Weight

21Kg

Package size:

58*50*33cm

Certifications

CE ISO13485
why choose us?
1.We have our equipment factory and Professional sales center,we can control the quality and service.
2.We can accept low moq customized produce,such as MOQ 1-5 set small amouint can be customized.
3.The function ,design,brand,color, all can be customized as you want
4.Welcome OEM,ODM
Laser diode 650nm 100mw lipo laser machine
Laser diode 650nm 100mw lipo laser machine
Credit member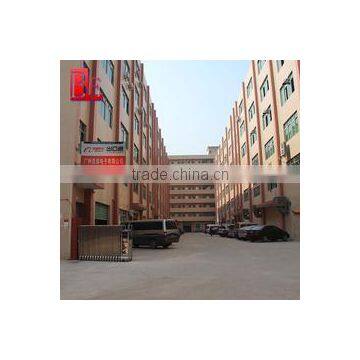 Guangzhou Lead Beauty Electronic Co., Ltd.
LBE(Guangzhou Lead Beauty Electronic Co.Ltd) was established in 2009.
LBE is one of leading manufacturer of all kind of beauty equipment and supply them to customers across the world.

Our main product include: Cavitation slimming machine,IPL hair removal machine,RF wrinkle removal machine,Cryolipolysis fat freezing weight loss machine,Lipo laser device,Derma pen skin care device,No-needle mesotherapy machine etc.

We have 5 senior engineers,20 professional technicians,5 QC,specialize in technology research,quality control and customer service.We offer OEM/ODM and other additional service to make special beauty machine according to customer requirement.

Our beauty equipment are widely used in Beauty salon,Clinic and Spa all over the world.

LBE global beauty equipment solution supplier
--------Your best choose for beauty equipment.
View more
Contact Us
Guangzhou Lead Beauty Electronic Co., Ltd.

Contact

joan qiu

Phone

86-020-18588515479

Address

Room 302,Self-owned Plant B Building,Tuming Baihua Industrial Area,Wangcungan No17 District,Jiahe Street,Baiyun District,Guangzhou Guangzhou,Guangdong
Find Similar Products By Category