Product Details
Condition:
New
Type:
Other, Wheel Tractor, Wheel Tractor
By wheel:
4WD
Usage:
Farm Tractor
Drive Type:
Gear Drive
Power(W):
20w
Certificate:
EPA
Brand Name:
Massey Ferguson
Model Number:
Massey Ferguson
After-sales Service Provided:
Engineers available to service machinery overseas
Product Description
Massey Ferguson MF 260 Tractor has many unique features which improve its performance over other tractors. Find the exclusive features of MF260 in the lines below:
Massey Ferguson Tractor MF 260 is very economical due to its low fuel consumption.
Massey Ferguson MF260 is a multi-purpose vehicle having multi-function features; it can provide many-in-one solutions to the farmers.
Massey Ferguson MF 260 Tractor is not only a high performance equipment but also highly fuel efficient tractor which minimizes the operational cost for farmers.
MF 260 tractor has better fuel burning feature which allows the tractor emit less amount of smoke.
MF260 tractor uses oil cooler for effective cooling.
Massey Ferguson MF 260 tractor possesses high PTO power for better operation on motivators, tube wells and threshers. Has a strong straddle rear axle.
Massey Ferguson Tractor MF 260 has very efficient disc brakes.
Available at very cheap price.
Packaging Details:
Standard export packaging (wooden carton with inner vacuum package) suitable for long-distant ocean shipment and tough handling is provided.
special package available as requested.
Delivery Detail:
depends on the quantity you ordered, but soonest possible
1) Generally, we prepared stock for all the standard models, so we can arrange the delivery for sample order in the same day of payment arriving; we also have half-finished products to accept customized production to meet your different requirement in a short leading time.
2) We have Professional sales team to serve you with 24 hours online.
3)If you have any needs can contact us
Aeco Export Company is dealing in Brand New and used MF 260 tractors. We have decades of experience in dealing in tractors, agricultural implements and various kinds of farm machinery. We have a very big international market where we regularly export our products. Our main markets have been spread to many countries of the world.
Feel free to contact us for any type of queries. We can be contacted here.
Q: How to order the products?
A:Send the inquiry with detailed key technical data or information you requested or with Model number.If there is no packaging request we will take it as sea-way packing. If possible please attach one reference picture to avoid any misunderstanding or any links from our website for us to exactly understand what you mean .
Credit member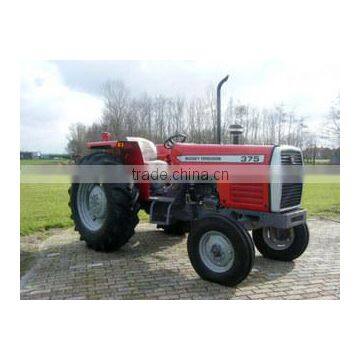 Main Tractor Models are as under;

Massey Ferguson Tractor 240
Massey Ferguson Tractor 350+
Massey Ferguson Tractor 260
Massey Ferguson Tractor 360
Massey Ferguson Tractor 375
Massey Ferguson Tractor 385 2wd
Massey Ferguson Tractor 385 4wd
Fiat / new Holland 480 Tractors
Fiat / New Holland 640 Tractors
Fiat / New Holland 640s Tractors

AECO EXPORT COMPANY IS IN TRACTOR INDUSTRY SINCE MORE THAN 20 YEARS NOW.

we provide best quality products with fastest delivery, most competitive prices and peaceful services to our potential buyers.

we have our wide & well managed after sales services Department back up by full range of spare parts for Fiat tractors and Massey Ferguson tractors.
View more
Contact Us
AECO EXPORT COMPANY

Contact

Rizwan Munawar Cheema

Phone

92-42-35968094

Address

408 E 1 , Wapda Town
Find Similar Products By Category