Product Details
| | | | | | |
| --- | --- | --- | --- | --- | --- |
| Brand Name: | Moresuperhard | Place of Origin: | China | Shape: | Cup-Shaped |
| Hardness: | N | Bonding Agent: | Other, diamond | Abrasive: | Diamond |
Packaging Details
carton box with foam box (Gift package is available)
Product Description
Introduce of rockwell diamond indenter
Rockwell diamond indenter or HRC diamond indenter for hardness testing machines. They are used in manual and automatic hardness testing equipment to achieve precise and accurate labeling experiments.
The features of rockwell diamond indenter:
* Precision Mounting
* Exact and Precise Readings
* Longer Life
* High Quality Diamonds
The technical parameters of rockwell diamond indenter :
| | |
| --- | --- |
| Products | rockwell diamond indenter |
| materials | natural diamond |
| angle | 120° |
| indicated value | HRC R=0.2mm |
| application | HRC high hardness tester |
basis material
The matrix of diamond head (commonly known as head handle) is mostly made of metal materials.The matrix materials used are different according to different hardness test methods and different test conditions and test objects.
The diamond head used at room temperature, such as the diamond head used in factories, vickers
Diamond head
Diamond head
Most of the matrix materials are made of ordinary carbon steel, high quality carbon steel and stainless steel.
The diamond head or gem head used at high temperature shall be made of metal with high temperature resistance.Now most of molybdenum is used as the substrate of high - temperature head.
The base material of ultrasonic diamond head is made of nickel.The matrix material of shaw's diamond head can only be used after special tempering.
The semi-finished matrix (blank handle) of various diamond pressure heads is shown in figure 3-2.In mechanical processing, there should be sufficient allowance, in general, its diameter allowance is 0.2 ~ 0.3 mm, length allowance is 5 ~ 8 mm.In order to ensure the machining accuracy, especially the concentricity of the base of the pressure head, the single-shot blanking method is often used in machining
Kind of diamond indenter
(1) diamond head for rockwell hardness tester
The rockwell hardness tester is widely used to test various steel materials, non-ferrous metal hardened high-hardness workpiece and hard alloy, etc.Diamond rockwell pressure head can also be used to test the hardness of HRC and HRA of thin workpiece or surface.
There are many types of rockwell hardness tester. Due to different testing methods, conditions and objects, there are also many types of rockwell head used with them,
(2) diamond head for vickers hardness tester
Diamond vickers pressure head is used to measure vickers hardness of ferrous metal, nonferrous metal, hard alloy and surface carburized layer, nitriding layer, chemical treatment layer, hardened chromium layer, high frequency quench layer and tool surface.
The vickers pressure head currently in use includes hv-1, hv-2, hv-3, hv-4, etc.
(3) diamond head for microhardness tester
Diamond microheads are used to test the hardness of metal and non-metal parts and mechanical instruments.
There are many kinds of microhardness test methods, such as gram's (HK), ge's (HG), etc.The microhardness test method mentioned here is based on the vickers hardness test, which USES a small load (mostly 2-5n) below 100N(10kgf) to carry out the hardness test.
The types of diamond micropressure head are hm-1, hm-2, hm-3, hm-4, hm-5, and the types of kirschner micropressure head are hm-1, hk-2, hk-3, hk-4, etc.
There are other kinds of diamond pressure head, such as xiao's pressure head, ultrasonic pressure head, high temperature diamond pressure first.

technical requirements
(1) diamond rockwell pressure head
The geometrical shape of diamond rockwell head is mainly cone.
Fixed hardness tester diamond head: cone apex Angle is 120., the error is not greater than + / - 30 ', the difference of measurement angles in two mutually perpendicular directions is not greater than 15 ', the radius of the cone tip circle is 0.2mm, and the error is not greater than + / - 0.01mm.
Carried diamond pressure head: 90 top Angle., the error is not greater than + / - 10 ', the tip radius of the cone is 0.1mm, and the error is not greater than + / - 0.01mm.
(2) diamond vickers head
The geometrical shape of the roof Angle of the vickers head of diamond is a pyramid (or quadrate), and the Angle between its two opposite faces is 136.The error is not greater than + / -30 '. The four cone surfaces of the angular cone intersect at one point, which is called the chisel. The top chisel of the vickers pressure head is not greater than 0.002mm.
(3) diamond microhead
The geometrical shape of the microcrown Angle of diamond was positive square pyramid, and the relative Angle was 136.The error is not greater than + / -20 ', the four cone surfaces of the angular cone intersect at one point, and the top transverse edge is not greater than 0.001mm.
(4) diamond micropressure head
The geometrical shape of the crown Angle of diamond is diamond, and the Angle of the diagonal of its relative long edge is 172.The relative Angle of the diagonal is 130.The four dimensional surface of the zhombic zenith Angle intersects at one point, and its top transverse edge is not greater than 0.001mm.
Welding On
The insert welding of the diamond head usually includes two aspects. First, the diamond is embedded at the top of the matrix of the head head according to the specified technical requirements.The other is to weld the embedded pan diamond firmly with the substrate of the head, forming a whole, usually called welding.However, due to the fact that diamond has some properties of iron repellency, it is difficult to weld with metal materials. Therefore, when welding with matrix, diamond should be firstly embedded, while welding materials only fill the position of inlay.When welding, the welding material should be integrated with the metal matrix, and be able to infiltrate all the voids, so that the welding material can firmly enmesh the diamond, making it hard to loosen.
product show
Why choose our product
More SuperHard Products Co., Ltd is dedicated to finding solutions that help our clients in all markets succeed. More SuperHard has been manufacturing high-quality, competitively priced superabrasive diamond and cbn tools that are designed to perform in a wide range of industrial ,such as pcd tools grinding, natural diamond polishing, auto parts processing , thermal spray coated industry, optical glass, semicon and led industry, woodworking tool , cnc tool grinding and roll machining ,others ultral precision industry.
The company production and sales of products covered vitrified bond tools, resin bond tools, metal bond tools, electroplated diamond/cbn tools, vaccum brazed products, cvd diamond tools, polycrystalline diamond (pcd) tools, cubic boron nitride (cbn) tools.our objective is to meet all the customers' needs and help every customer achieve maximum benefits. more brings in revenue for you, you win, we win!
work shop
More SuperHard supplies the wheels for several application mainly:
1.Carbide round tools on cnc machines : flute grinding, gash grinding, end facing, clearance angle and cylindrical grinding .
2. Insert grinding for machines such as: agathon, wendt, haas, waida and ewag.
3.Woodworking saw blade and tools .
4.Hss tools
5.Cutting wheels
Products Range:
1. vitrified bond/resin bond/Metal bond/Electroplated diamond grinding wheel & other diamond tools
2. PCD milling tools, PCD turning tools, PCD drilling tools, PCD engraving tools, PCD/pcbn inserts, PCD/pcbn cutting tools, PCD/pcbn grooving tools, CBN inserts
3. PCD/TSP diamond, CVD diamond tools, large size synthetic diamond, Natural diamond tools, diamond abrasive tools
4. diamond grinding&cutting discs, diamond cutting blade, diamond cup wheel, diamond dressers
5. Roller cutting tools, PDC cutters, PDC drill bits& PDC core bits
6. PCD tool grinder & PCD grinding machine
our team
Many Years Of Experience Makes Our Work Team The Best Value And Quality Of Diamond And CBN Tools To Ensure A Continuous Development In Knowledge,Sincerity Service And Technology Progress.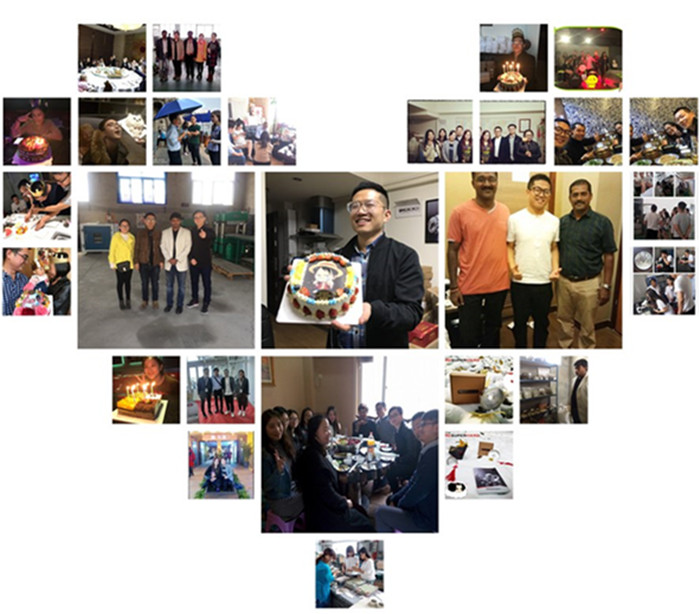 Our product's advantages:
1.High grinding efficiency
2.Wonderful edge quality
3.Long service life
4.High polishing efficiency
5.Large Exports
6.Considerable after-sell service
7.Amazing performance
8.Various types and sizes available
9.Direct Factory Manufacturer
10.Backing/substrate material: Aluminum
11.Abrasive layer: diamond
12.Bond: vitrified
13.Excellent cutting edges
14.Reduced cycle times
15.Custom Engineered
If you have any questions, please contact us
Whats App:+8618638297665
Skype:18638297665
Alisa@moresuperhard.com
Tel:18638297665
URL:www.moresuperhard.com
Contact Us
Moresuperhad

Contact

Alisa Zhang

Phone

86-371-86545906

Address

zhongyuan Zhengzhou,Henan
Find Similar Products By Category