Anping Anxin Wire Mesh Co.,Ltd

LV1

China Manufacturer with main products:Stainless steel wire mesh ,Galvanized wire mesh ,Mesh fence ,Hexagonal wire mesh ,Welded wire mesh ,Perforated metal sheet ,Expanded metal sheet ,Galvanized wire ,Black wire ,Stainless steel wire ,Nails
Product Description
The system also utilises cylindrical corner posts meaning that the fence line can run off at any angle, meaning that the fence is easy to install in almost any situation.
specification of fence post

Post Style

Post Size

Post Height

Rectangle Post

40*60*1.2mm

1.63m
1.83m
2.1m
2.13m
2.2m
2.23m
2.4m
2.53m
2.6m
2.63m

40*60*1.5mm

40*60*2mm

Square Post

40*40*1.2mm

40*40*1.5mm

60*60*2mm

60*60*2.5mm
Security
security fence panels are extremely difficult to penetrate, with the small mesh aperture being effectively finger proof, and extremely difficult to attack using conventional hand tools.It is also very difficult and time consuming to attempt to pass items from the protected area through the fencing, and for this reason alone makes the protection of valuable wire and cable a viable proposition.Resistance to burrowing and climbing
The bottom of the panel can be supplied extended 300mm in base for burying below the ground.A concrete sill can also be specified to counter efforts to burrow beneath the fence line. Brackets to support barbed wire or tape provide additional protection to deter the most ambitious climber.
Anti Climb Fence:
High security fence is the ultimate security fencing system. The close mesh is used in prisons and other secure facilities as it is virtually impossible to climb. The close mesh also means that the fence is very difficult to cut with anything but power tools. The high security fencing system has been recently developed to make it more secure than ever. The panels are covered by a continuous heavyweight clamp bar, which offers no place for leverage to prise it off. The system also has no removable fixings meaning that panels cannot be removed by would be intruders.
Credit member
Anping Anxin Wire Mesh Co.,Ltd
About Anping Anxin Wire Mesh Co., Ltd.
Anping Anxin Wire Mesh Co., Ltd. which is located in "Chinese Mesh and Netting County"—Anping which is professionally engaged in the production and sale of all kinds of meshes and nettings. Our corporation has gotten the believes and supports of clients at home and abroad since it was founded over ten years ago ."Providing the fine mesh and netting, creating the famous brand of the line" is our invariable aim.
Our company has owned all kinds of weaving netting machines of over 160 se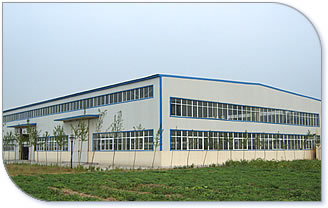 ts and staff members of over 100 at present and developed metal wire mesh products of "Anxin" brand series through the management and development of many years.
" Anxin " has become the famous brand of Chinese metal wire mesh and one of the largest exporters in Chinese mesh and netting circle . Our products sell well to more than 30 provinces in China and also export to Europe, America, East Asia, South Asia, Middle East and Africa etc more than 20 countries and regions.
Our company is mainly engaged in the production and sale of mesh and netting products including the stainless steel wire mesh & cloth , brass wire mesh, square wire mesh , welded wire mesh , hexagonal wire netting, fencing mesh, iron wire and window screening. We'll build and develop the co-operation relations of new and old friends at home and abroad continuously for " Anxin Mesh and Netting" being deeply remembered by users by our multifunction and all-sided service system.
You may refer to the introduction of the following about the main item and the detailed data of products.
View more
Contact Us
Anping Anxin Wire Mesh Co.,Ltd

Contact

Allen Huang

Phone

86-0318-7530111
Find Similar Products By Category