Anping Anxin Wire Mesh Co.,Ltd

China Manufacturer with main products:Stainless steel wire mesh ,Galvanized wire mesh ,Mesh fence ,Hexagonal wire mesh ,Welded wire mesh ,Perforated metal sheet ,Expanded metal sheet ,Galvanized wire ,Black wire ,Stainless steel wire ,Nails
Product Description
Round pipe temporary fence(Type1)

Size (H X L)

1.8*2.4m,1.8*2.9m,2.1*2.4m ,2.1*2.6m ,2.1*3.3m,2.5*3.0m




Mesh Opening

60mm x150mm, ,50x50mm,55mm x100mm , 75*75mm,75*100mm,50*200mm




Wire Diameter

3.00mm to 5.00mm




Outer&Middle Frame

25mm,32mm;38mm,40mm,42mm,48mm
Thickness : 1.5mm, 1.6mm ,2.0mm.



Block

80*900mm*7mm thickness




Color

Yellow,green and gray




Square pipe temporary fence(Type 2)




Size (H X L)

1.8*2.4m,1.8*2.9m,2.1*2.4m ,2.1*2.6m ,2.1*3.3m,2.5*3.0m






Mesh Opening

60mm x150mm, ,50x50mm,55mm x100mm , 75*75mm,75*100mm,50*200mm






Wire Diameter

3.00mm to 5.00mm






Outer&Middle Frame

25*25mm
Thickness : 1.5mm, 1.6mm ,2.0mm.





Block

762*100*5mm thickness






Color

Red,Blue,Yellow,green and gray





Description:
1.Temporary fence panel features:
Anti -climb mesh infill
· 360° weld between the vertical & horizontal pipe · Horizontal pipe ends crimped for increased strength.
· Above Industry Benchmark in thickness of galvanising
· 1.94 Metre Top Horizontal Pipe for extra security
2.Temporary fence panel benefits:
1.Quick and easy to install and can be easily re-located
2.Protects your valuable assets and protects you against Public Liability claims
3.Hinged gates can be attached to enable vehicular and machinery access
4.Panel stabilisers used to ensure sturdy fences on long runs or wind prone areas.
5.The new bracing system further ensures the integrity of the fence system in areas prone to high winds
Temporary Fencing
Movable Temporary fence is ideal for any project, including commercial and domestic sites or special events. Mesh panels are popular forms of temporary fences with extremely versatile application and cover a broad range of uses including construction sites, housing construction, special events, protection and crowd control.
We provide mobile fencing and barrier solutions for safety, versatility, temporary barriers and guards for specific sites or projects.
Materials applied for temporary fencing include galvanized chain link fence, plastic netting and welded wire panels.
Temporary Safety Fence:
To protect pedestrians and drivers in hazardous areas with a temporary fencing that's easy for one person to install and take down.
General temporary fence comes when a sturdy, durable, safety fencing is needed for a wide variety of construction, industrial and crowd control applications.
Credit member
Anping Anxin Wire Mesh Co.,Ltd
About Anping Anxin Wire Mesh Co., Ltd.
Anping Anxin Wire Mesh Co., Ltd. which is located in "Chinese Mesh and Netting County"—Anping which is professionally engaged in the production and sale of all kinds of meshes and nettings. Our corporation has gotten the believes and supports of clients at home and abroad since it was founded over ten years ago ."Providing the fine mesh and netting, creating the famous brand of the line" is our invariable aim.
Our company has owned all kinds of weaving netting machines of over 160 se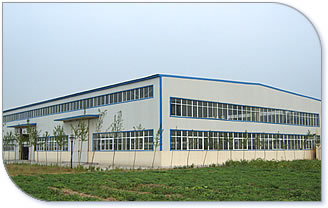 ts and staff members of over 100 at present and developed metal wire mesh products of "Anxin" brand series through the management and development of many years.
" Anxin " has become the famous brand of Chinese metal wire mesh and one of the largest exporters in Chinese mesh and netting circle . Our products sell well to more than 30 provinces in China and also export to Europe, America, East Asia, South Asia, Middle East and Africa etc more than 20 countries and regions.
Our company is mainly engaged in the production and sale of mesh and netting products including the stainless steel wire mesh & cloth , brass wire mesh, square wire mesh , welded wire mesh , hexagonal wire netting, fencing mesh, iron wire and window screening. We'll build and develop the co-operation relations of new and old friends at home and abroad continuously for " Anxin Mesh and Netting" being deeply remembered by users by our multifunction and all-sided service system.
You may refer to the introduction of the following about the main item and the detailed data of products.
View more
Contact Us
Anping Anxin Wire Mesh Co.,Ltd

Contact

Allen Huang

Phone

86-0318-7530111
Find Similar Products By Category