Product Details
Brand Name:
delfu
Place of Origin:
China
Model Number:
DXCZ-001
Properties:
Injection & Puncture Instrument
Packaging Details
Custom made
Product Description
DXCZ-001 Continuous Glucose Monitor Displays Glucose Levels and Trends Every 5 minutes Up To 72 Hours
Quick Detail:
Delfu Continuous Glucose Monitor System(CGMS), a wireless transmitter sends information from a glucose sensor to a monitor, provides glucose control data and helpful alerts, helps clinicians to make therapy recommendations and treatment decisions for their patients.

Delfu CGM features as follows:

Transmits sensor measured glucose levels every 5 minutes, 24 hours a day, for up to 72 hours continuously.

Real time records and displays glucose value and trend graphs.

High and low glucose alerts to help patients take proactive control.

Downloadable glucose data histories from the device into Delfu CGM software, provides information analyzed by the healthcare professionals making treatment decision.

Threshhold range:40-400mg/Dl(2.2~22.2 mmol/l.

Combined with insulin pump to deliver precise amounts of rapid-acting insulin.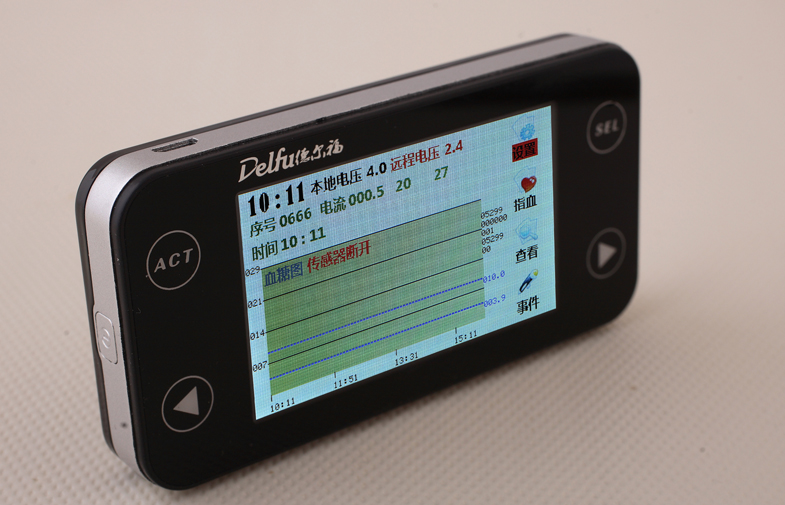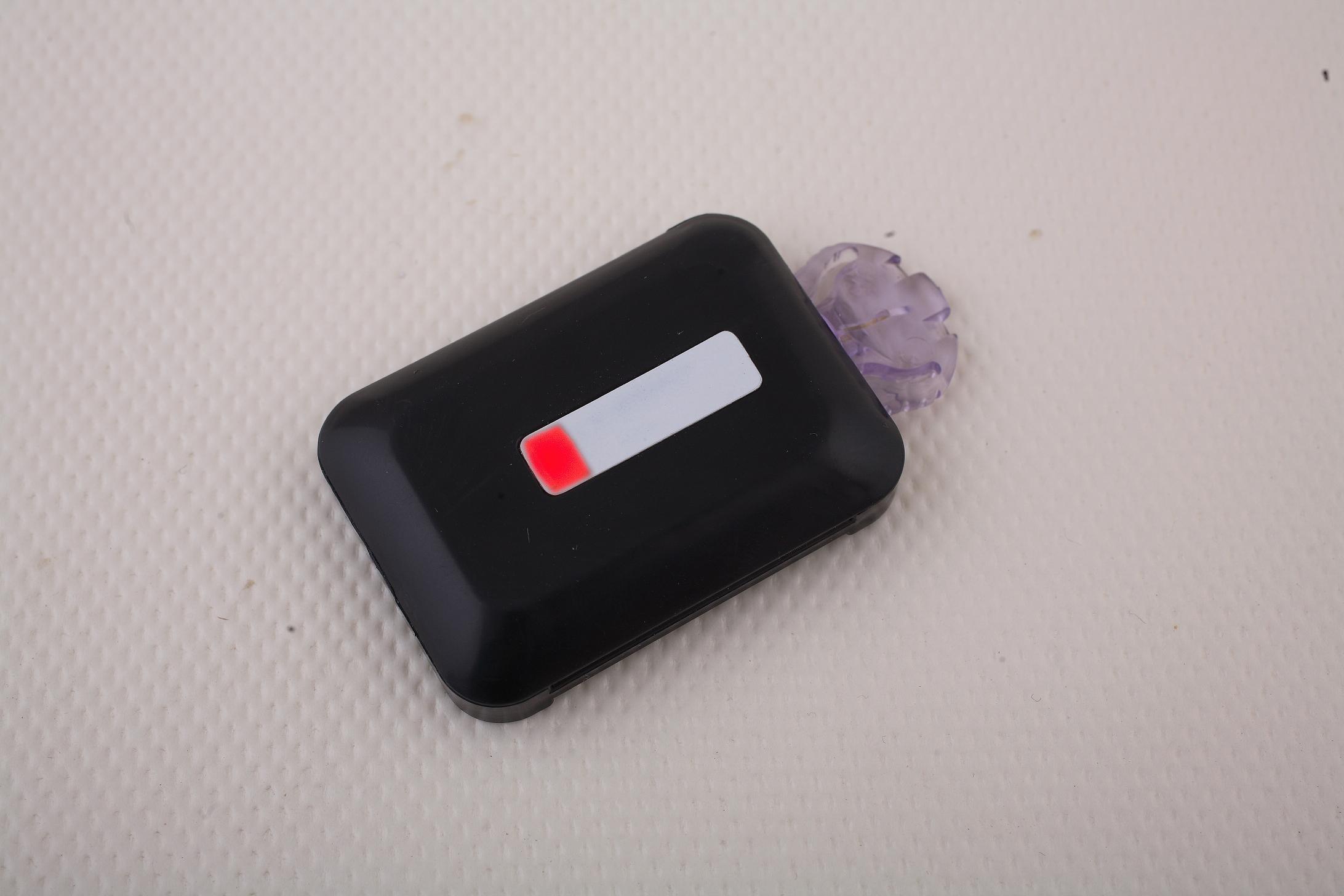 Description:
Delfu Glucose Transmitter
Connects with Glucose sensors MMT-7002C, which inserted under the skin, measures glucose levels continuously, transmits updated glucose values every 5 minutes for up to 72 hours.

Fingersticks are required to calibrate the glucose sensors, fingerstick testing along with CGM provides far more accurate information than fingerstick testing alone.

24 hours continuous glucose monitor(CGM) can not miss vital data points.

Wireless connected to Delfu Glucose Monitor, records glycemic variability, sends to monitor, real time displays glucose data with trends graphs.

Transmitter maintains 3 hours data in case disconnected to the monitor to avoid data loss.
Glucose Monitor
Real-time displays current glucose value and trend graphs, so patients can have a complete look at his glucose patterns and self-manage his diabetes quickly.

Takes readings every 5 minutes 24 hour a day, providing a more accurate understanding of glucose readings then infrequent BG meter readings.

Records 12 data per hour, 288 data per day, maintains up to 14 days history measurements information.

Measurements records can be downloaded into PC Delfu CGM software for data management, analysis and diagnose.

The range of 3 meters away between monitor and transmitter has no impacts to data transmitting, 3 hours durable at this extreme case.

Strong magnetic environment might interfere data transmitting.

Easy to use menu navigation.
CGM Alarms
Delfu CGM helps patients receive frequent updates on their glucose levels and warnings of lows and highs, as wells below cases:
The monitor suspends data for up to 10 minutes continuously.

The sensor suspends or expired.

Monitoring Memory is full, usually alerts at 10 days monitoring, stops receive data at 14 days, reminds download data.
CGM Trend information
Trend arrows show the direction and rate of glucose changes, enabling preventive action.

Trend information allows users to address fluctuation in glucose levers, which can impact the development of long-term diabetes complications, such as eye, nerve, kidney and heart disease.

Trend graphs reveal the effects of diet, exercise, insulin and medication on glucose levels.

CGM works with Delfu software for patient management and analysis.
Applications:
Delfu CGM can benefit a wide range of patents with type 1 and type 2 diabetes, provides helpful tools for clinicians to take proactive controls for diabetic.
Specifications
Deccription
Delfu CGM
Safety
BF
Anti feed
IPX0
Work Mode
Continuous
Monitor Rated Voltage
3.7VDC
Monitor Battery
3.7VDC /1200mA Lithium-ion battery
Transimtter Rated Voltage
3.0VDC
Transimtter Battery
CR2032 / 3V Li-Mn battery
Download Port
USB
Comminication Frequency
2.4G
Wireless Range
Max 5 meters
Threshold Range
40~400 mg / dl (2.2~22.2 mmol / l)
Accuracy
<5.6 mmol / l (100 mg/dl ), SD<0.42 mmol / l (7.5 mg / dl)
≥5.6 mmol / l (100 mg/dl ), CV<7.5%
Errors
≤4.2 mmol / l (75 mg/dl ), errors less ± 0.83 mmol / l (15 mg / dl)
>4.2 mmol / l (100 mg/dl ), errors less ± 20%
Alarm Mode
Displays / Audible / Vibration
Working Ambient
Temperature:5℃~40℃
Humitidity:10%~90%
Atmospheric pressure:70.0 kPa~106.0 kPa
Storage Ambient
Temperature: -20℃~55℃
Humitidity:10%~95%
Competitive Advantage:
Delfu CGM provides patients with more complete information than fingersticks, they can receive frequent updates glucose levels and warnings and lows and highs.

Improves the outcome of patients using intensive insulin therapy.

Significant reduction in duration of hypoglycemic events.

Real time feedbacks to facilitate immediate decision making to improve glucose control and treatment effects.

Worn on belt, in pocket or under clothing, convenient for patient's easy lifestyle.



Contact Us
Jiangsu Delfu medical device Co.,Ltd
Find Similar Products By Category