Product Details
| | | | | | |
| --- | --- | --- | --- | --- | --- |
| Brand Name: | General Electric | Place of Origin: | United States | Model Number: | DS3800HMPJ1A1D |
Packaging Details
with original factory sealed
Product Description
DESCRIPTION
General Electric DS3800HMPJ1A1D
Product Items: General Electric DS3800HMPJ1A1D Gas engine card
Sales Manager: Leonia [Email: sales11@amikon.cn ]
[Skype: +8618030175807 ] [WhatsApp: +8618030175807 ]
Amikonplc understands the criticality of your requirement and works towards reducing the lead time as much as possible.
GE DS3800HMPJ1A1D is available in stock which ships the same day.
GE DS3800HMPJ1A1D comes in Original Brand condition.
To avail our best deals for DS3800HMPJ1A1D , contact us and we will get back to you within 24 hours.
MORE ITEMS IN AVAILABLE AS BLEW
| | | | |
| --- | --- | --- | --- |
| GE | IC697CPM790 | GE | IS215VCMIH2CC |
| GE | IS215UCVEH2A | GE | DS200IMCPG1C |
| GE | IS2020RKPSG3A | GE | DS200TCPSG1AME |
| GE | IC698CPE030 | GE | IS200TRPGH1B |
| GE | DS200SDCCG5AHD | GE | IS215ACLEH1C |
| GE | IC698CRE030 | GE | IS215VCMIH2C |
| GE | IC698CRE020 | GE | DS200IMCPG1CB |
| GE | DS200TCPSG1A | GE | IC697CGR772 |
| GE | IC698CRE030EE | GE | IS215ACLEH1A |
| GE | IS215UCVEH2AF | GE | IS200VSVOH1B |
| GE | IS215VCMIH2B | GE | IS200VCRCH1BBC |
| GE | IC698CPE040 | GE | IS200VSVOH1BEF |
CONTACT US
Send us an email, give us a call or drop by to have a chat; we are always here to help you!

*Allen-Bradley 1756/1769/1771/1785 Series
1756-L61,1756-L62,1756-L63,1756-L64,1756-L71,1756-L72,1756-L74,1756-L73
*ABB 800xA/Bailey INFI90/DSQC/ Series
07KT98 GJR5253100R0270,PM150V08,PM630 3BSE000434R1,IMRIO02,INFI90,DSQC332,DSQC335
*Bently Nevada 3500/3300 Monitoring System
3500/22M,3500/23E,3500/15,3500/25,3500/32
*Schneider Series Quantum 140 series
140CPU21304,140CPU11302,140CPU11303,140CPU43412A
*General electric IC693/IC697/IC698/IS200/DS200 Series
IC693CPU364,IC693CPU374,IC695CRU320,IC698CPE010,IC695CRU320,IC697CMM742
DS200TCQAG1BHF,DS200TCQAG1BPR1,DS200TCQAG1A
*SIEMENS MOORE/S5 Series
6DD1660-0BA0,6DD1661-0AB1,6DP1120-8BA,
*Westinghouse: OVATION/WDPF/MAX1000 system spare parts
1C311224G01,1C311227G01,1X00024H01,5X00070G04,5X00070G04
*Invensys Triconex: Redundant fault-tolerant control system
3006,4354,8110,8310,8311,8312
*Honeywell TDC2000/TDC3000/Experion HS Series
51196653-100,51304337-150,51304485-150 MC-PD1X02,51304511-200
*YOKOGAWA CS3000 System
ADV151-P00 S2,AAI143-H00 S1,AAI143-H03,AAI143-S00,AAI543-H00 S1

SAFE PAYMENT
Pay with the world's most popular and secure payment methods

WORLDWIDE DELIVERY
With sites in 20 languages, we ship to over 100 countries and regions

24/7 HELP CENTER
Round-the-clock assistance for a smooth shopping experience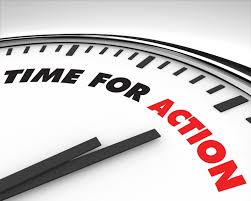 Sales Manager: Leonia ︱ Email: sales11@amikon.cn
Skype: +8618030175807 ︱ WhatsApp: +8618030175807
Contact Us
AMIKON LIMITED
Find Similar Products By Category