Hangzhou Xuquan Import And Export Co., Ltd

China Manufacturer with main products:Roofing Wall Panel Roll Forming Machine ,Roofing Tile Roll Forming Machine ,Steel Decking Roll Forming Line ,C Z Purlin Roll Forming Machine ,Guardrail Roll Forming Machine ,Trapezoidal Roof Roll Forming Machine ,Strut Channel Roll Forming Machine ,Double Layer Roll Forming Machine ,Corrugated Roof Roll Forming Machine ,Door Frame Roll Forming Machine ,Roll Forming Line ,Uncoiler
Product Details
Brand Name:
OEM
Place of Origin:
China
Model Number:
970
Type:
Polyurethane Sandwich Panels
Panel Material:
Metal
Packaging Details
40ft container
Product Description
970# EPS ( Polystyrene ) Sandwich Panel, Roof Panel, Wall Panel
Core
Material
EPS ( Polystyrene)
Density
7-25kg/m3
Effective Cover Width
Roof Panel
970mm
Wall Panel
950mm, 1150mm
Specification
Panel Thickness
30mm, 40mm, 50mm, 60mm, 75mm, 100mm, etc.
Length
Customized
Steel Color
White Grey, Grey, Sea Blue or Customized RAL Standard
Application
Warehouse, Factories, Container Houses, Prefabricated house, etc.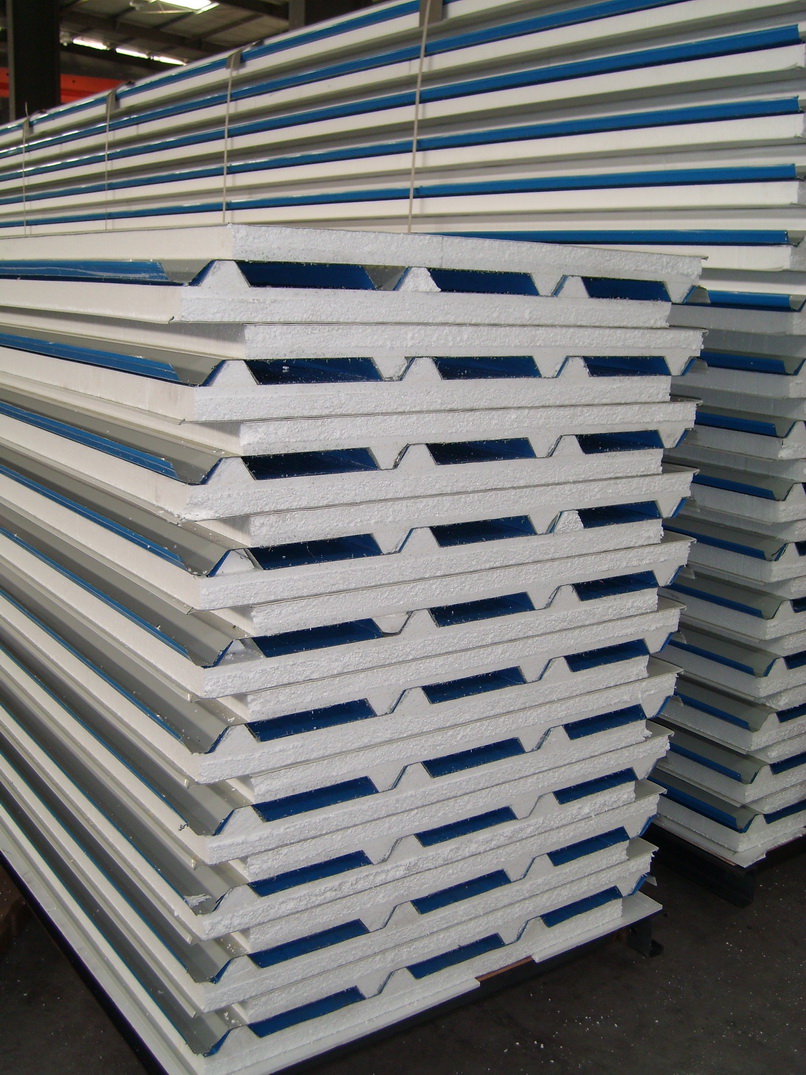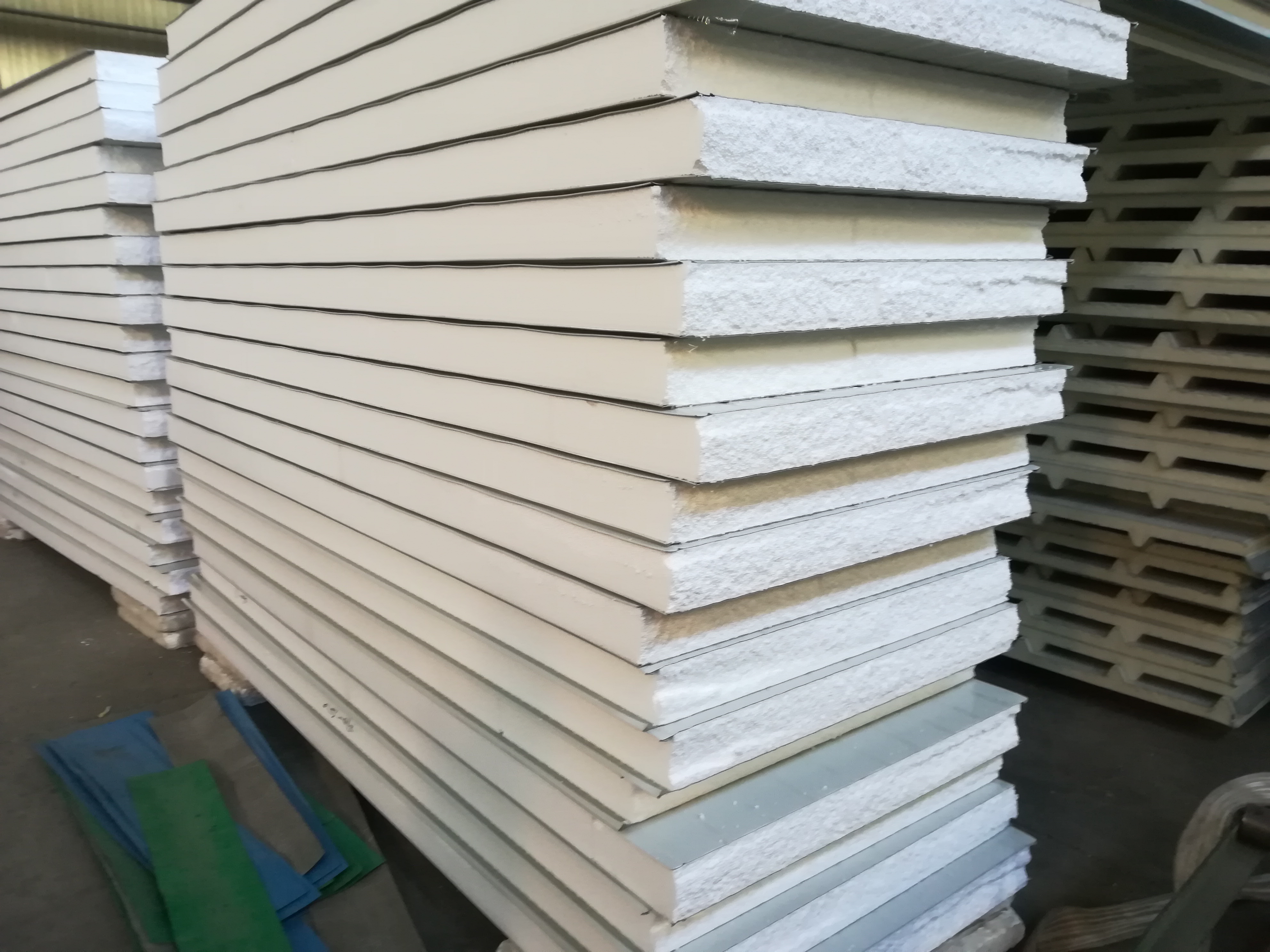 970Pre painted Galvanized Steel EPS Sandwich Panel Wall Panel Roof Panel
Specifications
steel EPS sandwich panel
1.Energy saving
2. Easy to install
3.Sound, water proof
Feature of Cold Room
(1).Temperature range :-40°C~+20°C(-40°F~+68°F)are all available
(2).Size:Customization
(3)Functions:fresh-keeping,freezing,quick-freezing,fire-proof,explosion-proof,air-conditioning are all available
(4).Fully automatic control system.
Product Advantage
l Environment-friendly: It is a green building material free of radioactivity, formaldehyde, heavy metals and other hazardous substances; in case of high temperature or open fire, no harmful gases and smoke are generated.
l Clean: It is an antistatic material which surface is dust-free.
l Moistureproof: It is not easily distortional and has stable wet strength, so it can be used in the humid environment.
l Heat-insulated: It is featured with remarkable heat insulation property, so it is the preferred heat-insulated and energy-saving material.
l Corrosion-resistant: Its surface may resist acid-base, so it has outstanding stain resistance.
l Colorful: Many color options are prepared for customers for elegant and mild decoration.
Application Scope
The EPS sandwich panel mainly provides:
l clean rooms, operation rooms and clean workshops with complete fireproof and anti-static clean system, including walls, suspended ceilings and anti-static workbenches, etc.
l In full consideration of static prevention, cleanness, fire prevention and other professional demands, take beautiful appearance, moisture resistance, acoustic performance, durability and other physical and chemical properties into account for the purpose of providing perfect safety protection system.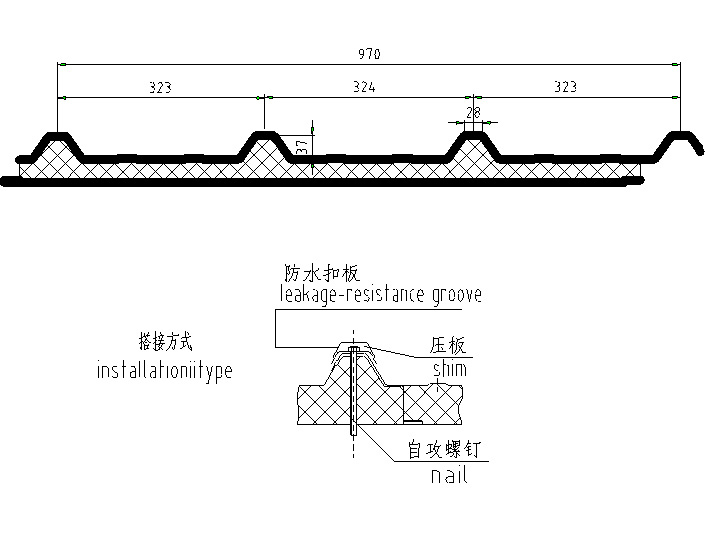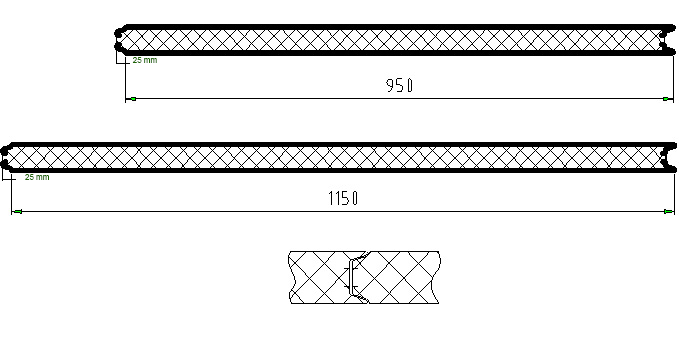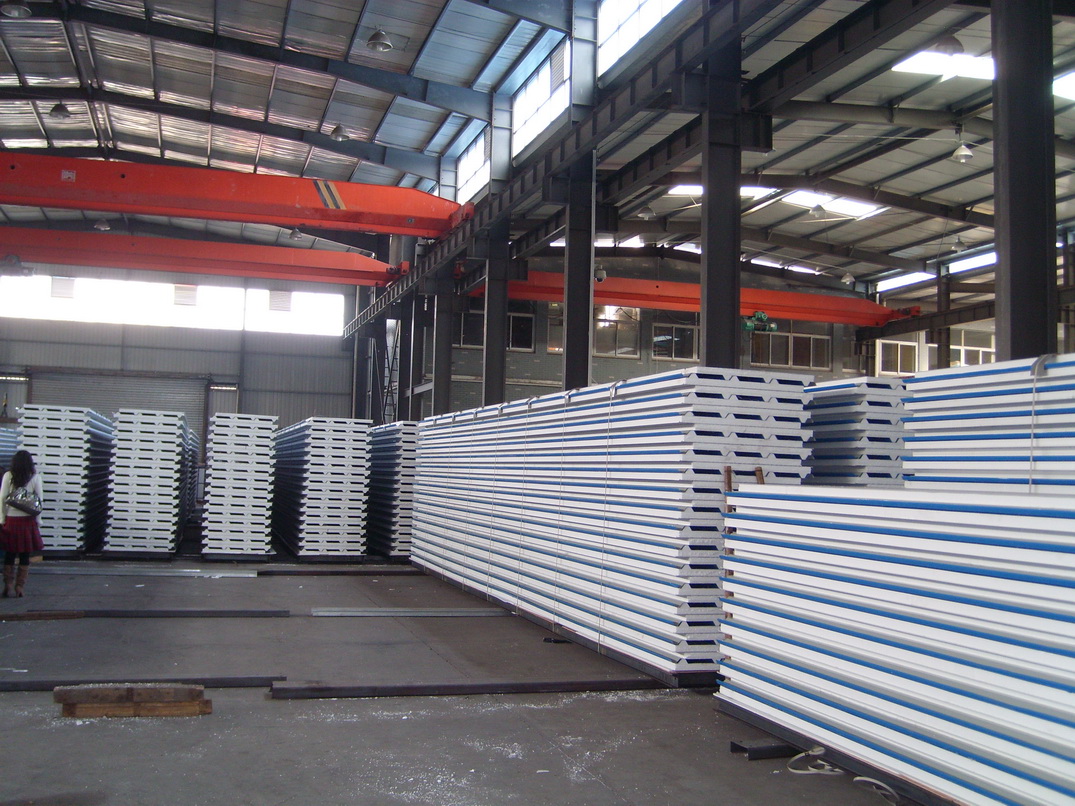 Insulated Panels with Good Price/ PU Sandwich panel
used metal roofing sale
cheap metal roofing sheet
zinc roofing sheet
sheet metal roofing rolls
corrugated plastic roofing sheets
Sandwich tile roofing
Pvc roofing
sheet metal roofing
iron roofing sheet
roof tile
Metal roof tile
concrete roof tile
steel roof tile Tile
roof Pvc roof tile
kerala roof tile prices
EPS Sandwich Panels
Phenolic Sandwich Panels
PF
PIR Sandwich panels
Polyurethane Sandwich panels
PU Sandwich panels
RW sandwich panels
Rock wool sandwich panels
XPS Sandwich panels
galvanized steel coil and prepaint steel coil
Contact Us
Hangzhou Xuquan Import And Export Co., Ltd

Contact

Reanna Tu

Phone

86-571-83883178

Address

Xiaoshan District Hangzhou,Zhejiang
Find Similar Products By Category