Product Details
| | | | | | |
| --- | --- | --- | --- | --- | --- |
| Brand Name: | Shuangxing | Place of Origin: | China | Condition: | New |
Packaging Details
1 pcs in a container
Product Description
Introduction of metal crusher:

Metal crusher is more popular in the field of metal recycling mill metal processing equipment, the machine can crush materials include: Sprite cans, Lulu cans, Red Bull cans, cans, can crush beverage cans, paint cans can also be crushed, oil tank, as long as the metal can be crushed, pulverized material is very easy to carry out transport, easy to feed steel, also reduces the number of feed lot. In the process of crushing force applied to the solid with pressure roll, cut, impact, grinding four. Rolled mainly used in rough, broken, suitable for hard material and bulk material crushing; cut is mainly used in crushing, grinding toughness suitable materials; impact is mainly used in crushing, fine grinding, fine grinding, fitness crushing brittle materials; grinding mainly in fine grinding, fine grinding, suitable for small and fine particles of pulverized. The actual grinding process is often several forces acting simultaneously.

Working principle of metal crusher:


Impact metal shredder/metal crusher machine mainly rely on impact of material to broken. The material enter into the crusher, suffered the impact and broken of the high speed rotary hammer, broken material obtained energy from hammer kinetic, with high speed to the frame body flap and at the same time material hit each other, broken by many times. The materials less than the sieving gap discharge from the clearance. Individual larger stores impact again by the hammer, grinding, extrusion and broken. Thus required size products are forced out.To avoid the wall wear and deformation, the cabinet interior are set with protection liners.
Performance of metal crusher:

1.Speed motor drive
2. Meshing type blade, completely broken.
3. Selection of special blade
4. The reinforcing structure, the dense plate stiffener, ensure the body strong.
5. Automation button control, safety, conveniently.
6. Security identification and security label, ensure safe when using.
7. Equipped with conveyor belt feeding.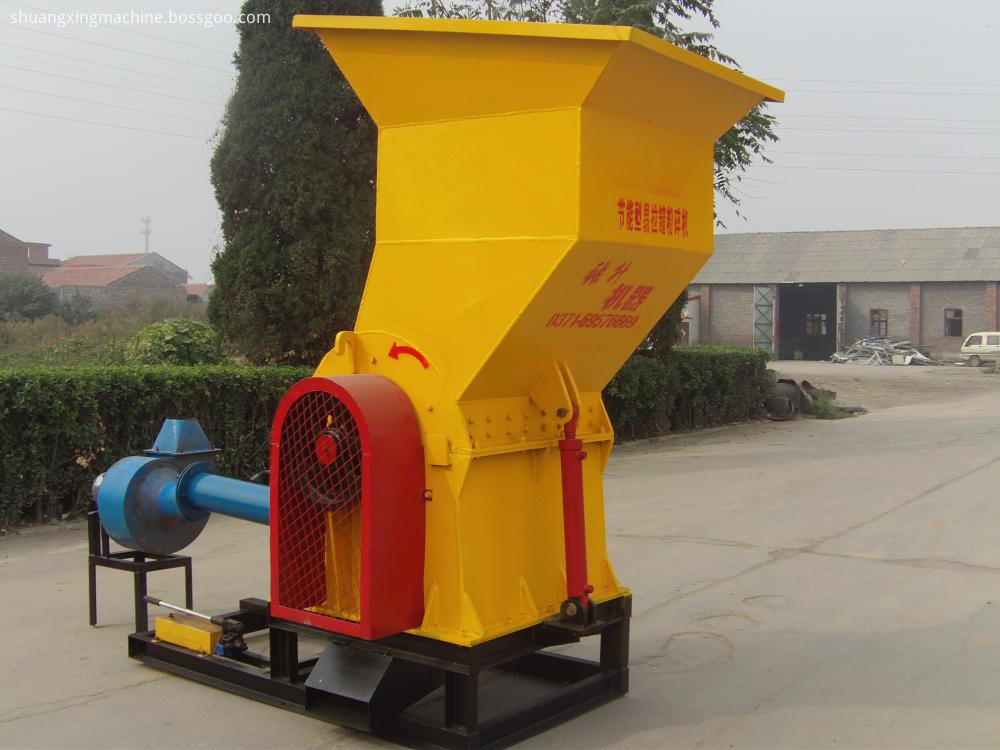 Contact Us
Gong Yi Shuangxing mechanical equipment Co.,ltd

Contact

Cui

Address

Gongyi Zhengzhou,Henan
Find Similar Products By Category