LUOYANG MONTON BEARING SCIENCE & TECHNOLOGY CO.,LTD.

China Manufacturer with main products:Angular Contact Ball Bearings ,Thrust Bearing Stacks ,TC Bearings ,High Precision Cross Roller Bearings ,Flexible Bearings ,Non-standard Bearings ,Turbocahger bearings ,Mud motor bearings ,Tungsten Carbide Tile Bearing
RB7010UUC0P4 Crossed roller bearings 70*116*8mm for high precision rotary table
USD $100 - $1000 / Piece |Get Latest Price

1 Piece / Pieces

1000 Piece / Pieces per Month

shanghai

T/T L/C D/P D/A MoneyGram Credit Card PayPal Western Union Cash Escrow

7 days
Add To My Cart
Download Product Catalog
Product Details
Brand Name:
MONTON
Place of Origin:
China
Model Number:
RB7010UUC0P4
Number of Row:
Single Row
Seals Type:
seals
Precision Rating:
P4
Outside Diameter:
10, 1000
Bore Size:
10, 1000
Product Description
Bearings: RB7010UUC0P4
Type: Crossed roller bearings
Size: 70*116*8
Weight:0.6KG/PCS
1. Introduction to RB/RE/CRBC/CRBH/SX Thin Section Bearings
Crossed roller bearings are lightweight, compact bearings with thinnest possible inner and
outer rings with high rigidity, because of its vertical arrangement of cylindrical rollers with a 90°V groove through the separate spacers in the deep groove rolling surface. This special design allows just one bearing to carry loads in all directions including radial, axial and moment loads.
2. Structure
RB Standard Type (separable Outer Ring for Inner Ring Rotation)
RB standard type is a bearing with thinnest possible inner and outer rings because the outer ring is split while the inner ring is integrated into the main body. It is being used in cases where a high rotational accuracy of the inner ring is required.
3. Features
High precision: precision at P5,P4.
High rigidity: These ball bearings are with preload.
High load capacity: these kind of high precision bearings usually has the capability to support axial load, radial load, and tilting load.
Small volume: These cross roller bearings can save space for the machine.
4. Application
•Industrial Robotic arm,Reducer drive
•precision Turntable,NC rotary table
•Rotation part of Machine tools
•Inspection instrument,Medical equipment
•Aviation equipment,Military radar etc
Inseparable design integrates inner and outer ring into one structure for high rigidity.
Smooth rotation ensured by separators incorporated between cylindrical rollers, suitable for high rotational speeds.
Shaft diameters range from 20 to 300 mm.
Standard crossed roller bearings feature a two-piece outer ring, bolted together to prevent separation during transport and installation.
Shaft diameters range from 30 to 250 mm.
Available in caged and full complement types.
CRB and CRBC are available with shaft diameters as large as 800 mm.
Slim crossed roller bearings feature a small outside diameter compared to the inside diameter, plus a narrow width.
Shaft diameters range from 50 to 200 mm.
Available in caged, separator & full complement types.
Super slim crossed roller bearings feature an extremely compact design, just 5.5 mm high and 5 mm wide.
Separators are incorporated between cylindrical rollers provide smooth rotation.
Lightweight and compact to meet machine downsizing and lightweighting initiatives.
Shaft diameters range from 20 to 50 mm.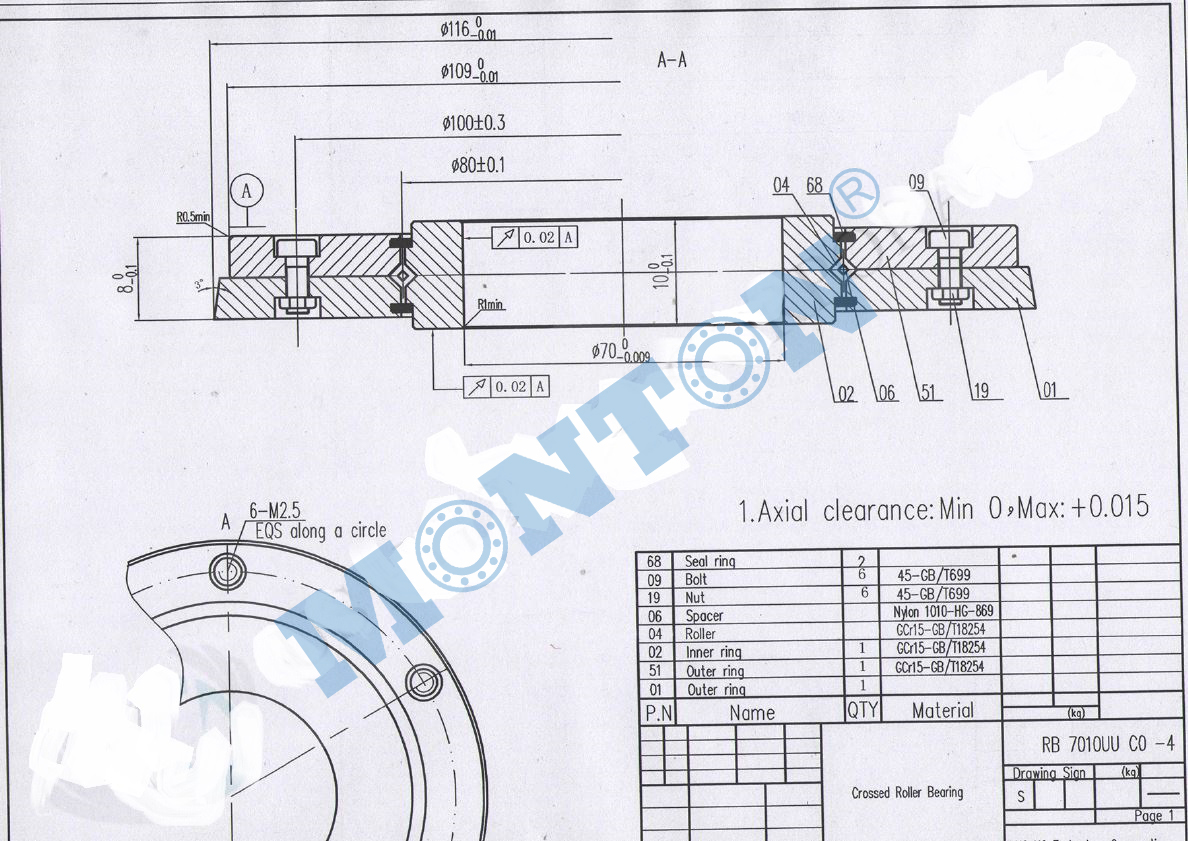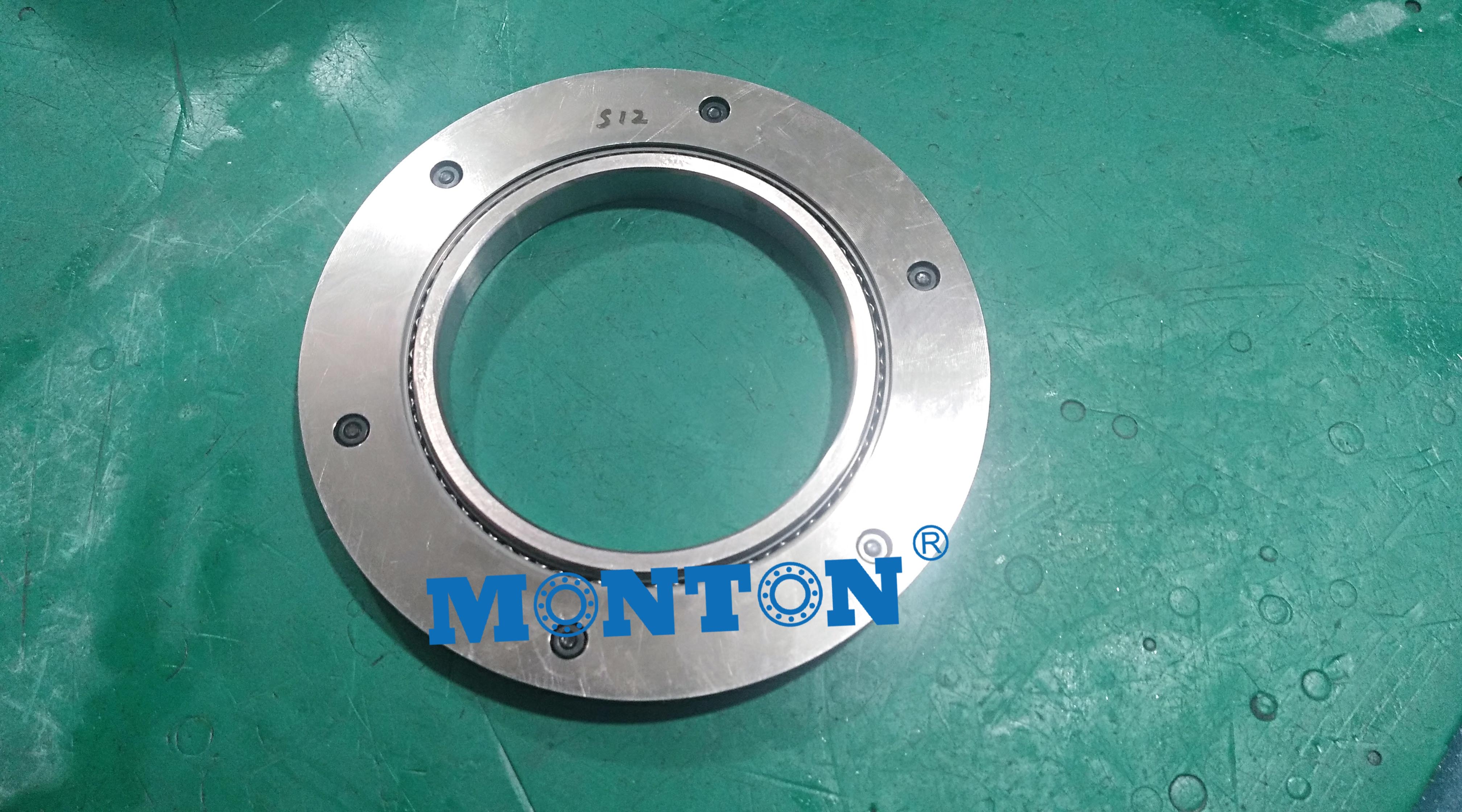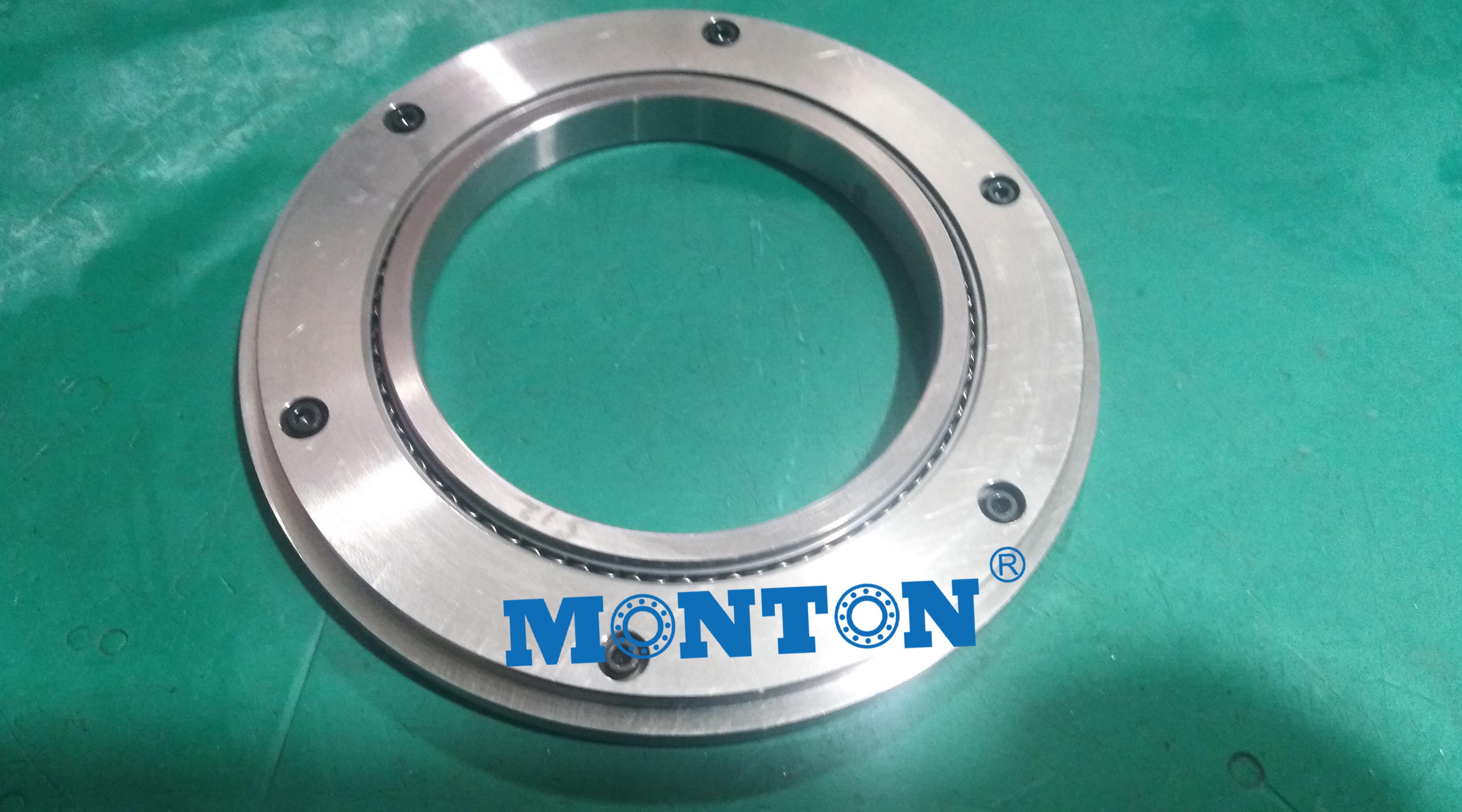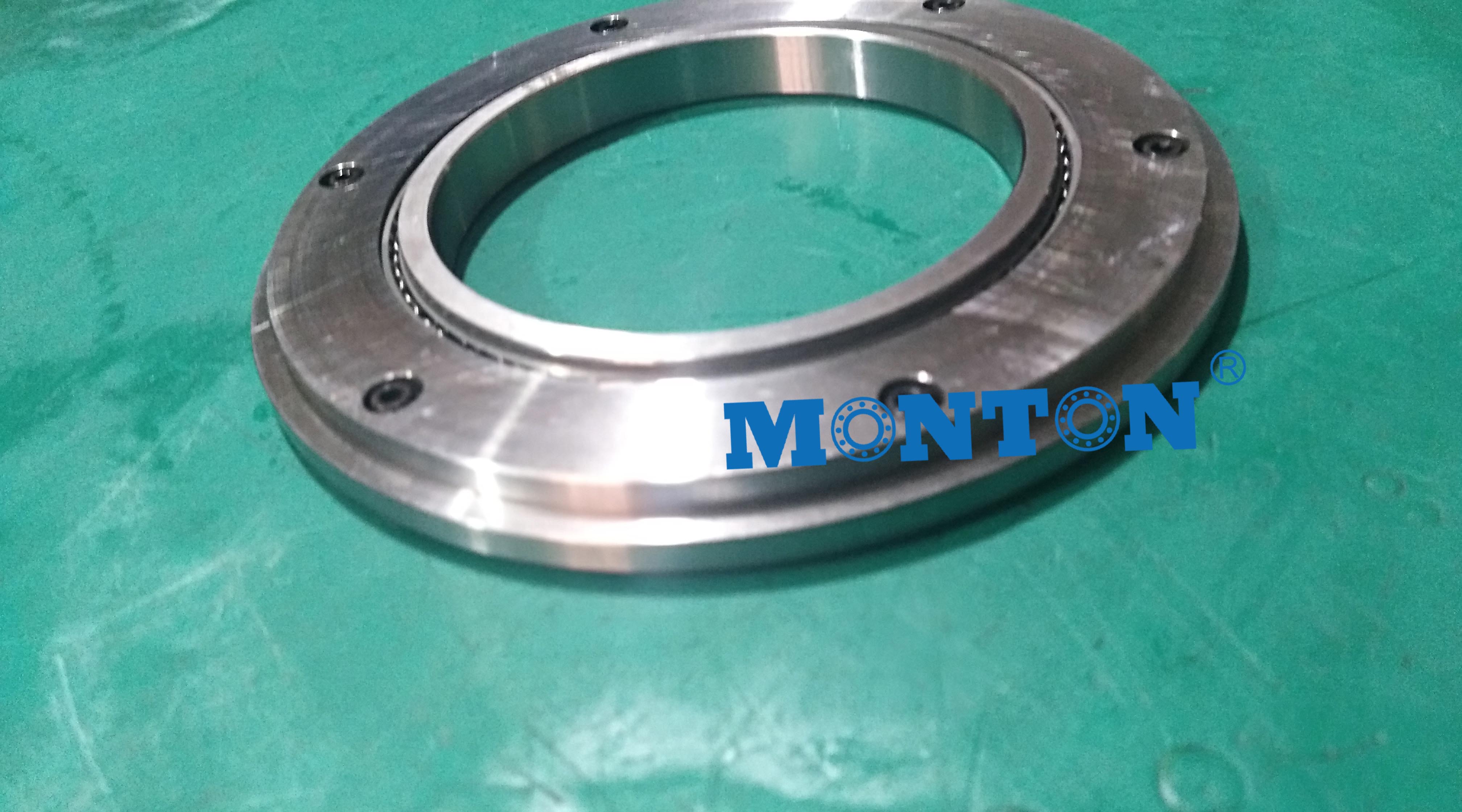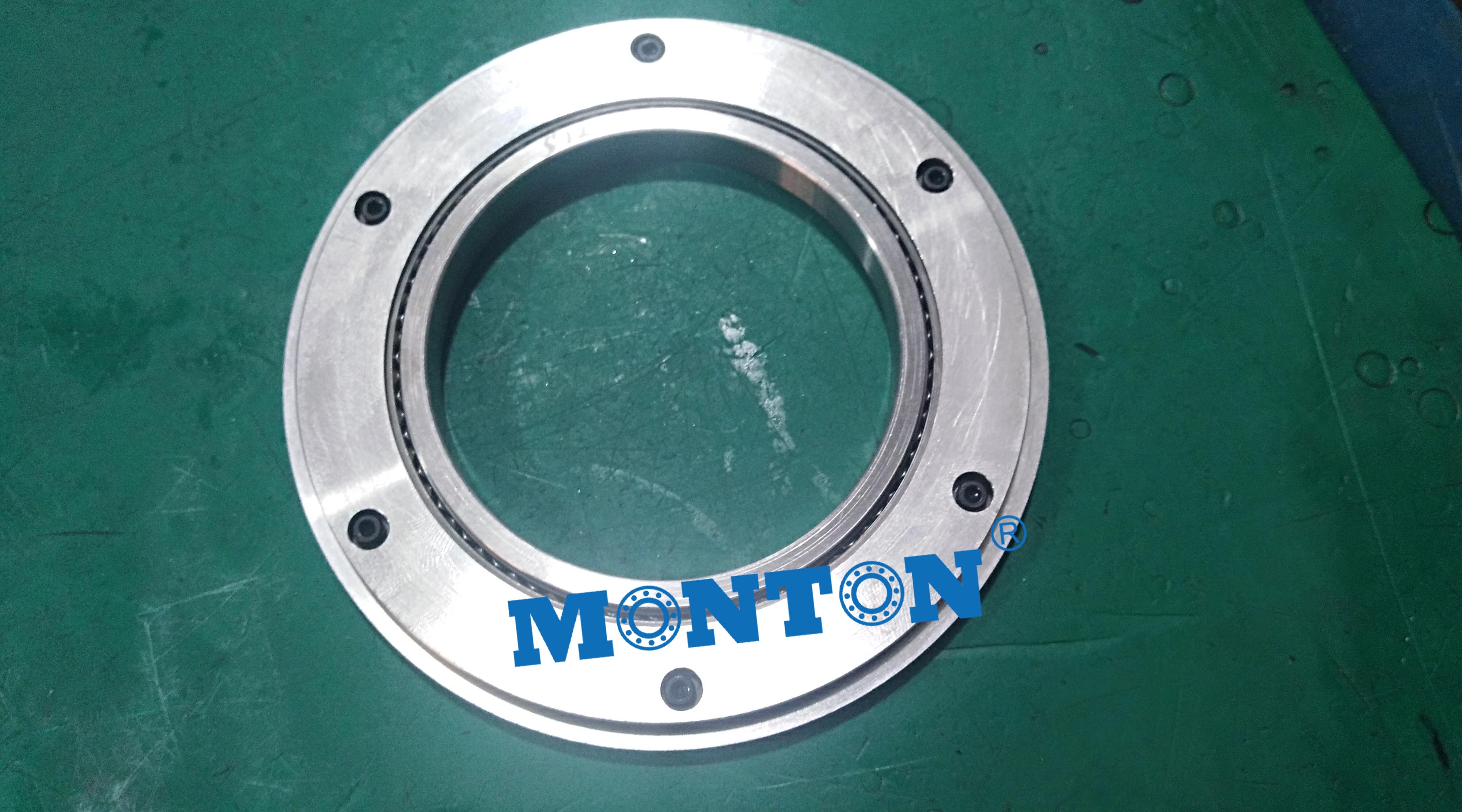 Contact Us
LUOYANG MONTON BEARING SCIENCE & TECHNOLOGY CO.,LTD.

Contact

Dave-Lee

Phone

86-13213639372

Address

JianShe Road Luoyang,Henan
Find Similar Products By Category