Product Description
The Drip Tape Irrigation Introduction
Inline flat dripper drip tape irrigation is a kind of drip irrigation tape, the pre-processed flat dripper with
a labyrinth flow channel is stuck together with the inner wall of tape, and the punch a hole in the outlet
position by a puncher, its water outlet is a circular shape(for on-ground), or a U-shaped(for buried).
The Drip Tape Irrigation Features
1. The dripper has self filtering windows, a good anti-clogging performance.
2. Turbulent flow design, flow is turbulent.
3. Large section of the outlet chamber, improves the anti-clogging capabilities.
4. Emitter spacing can be customized with wide range.
5. The emitter is installed in the factory, reducing installation and investment costs.
6. Paving length is 80 meters above the ground.
7. Anti-corrosion.
The Drip Tape Irrigation Technical Parameter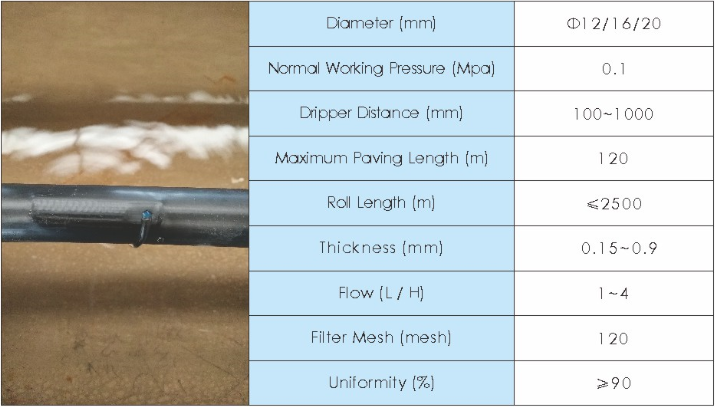 Special size can be customized.
Max. Paving Length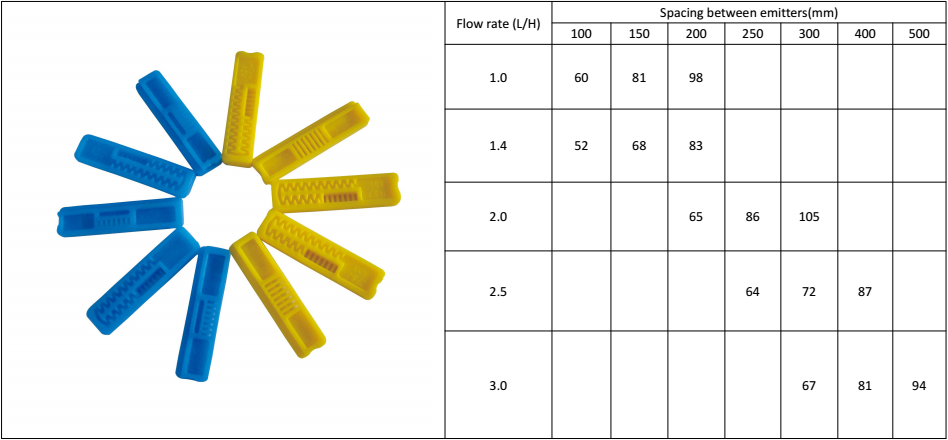 Remark: 1. Water inlet pressure is 0.1 Mpa.
2. It can be widely used in various field crops, orchards and greenhouses.
3. Flat terrain.
4. Flux deviation rate is about 10%.
Note: 1. Recommend working pressure: 0.8-1.0 bar.
2. All the holes of emitters upward.
3. Lay in line and levelly.
4. Avoid to damage by insect and mouse.
5. 120 mesh filter is necessary.
6. When drip irrigation under the while film, must avoid to damage surface of tape by sun; light through
water drop which is like a magnifying glass.
Drip Tape Irrigation Applications
The drip tape irrigation is widely used in farmland,garden and greenhouse.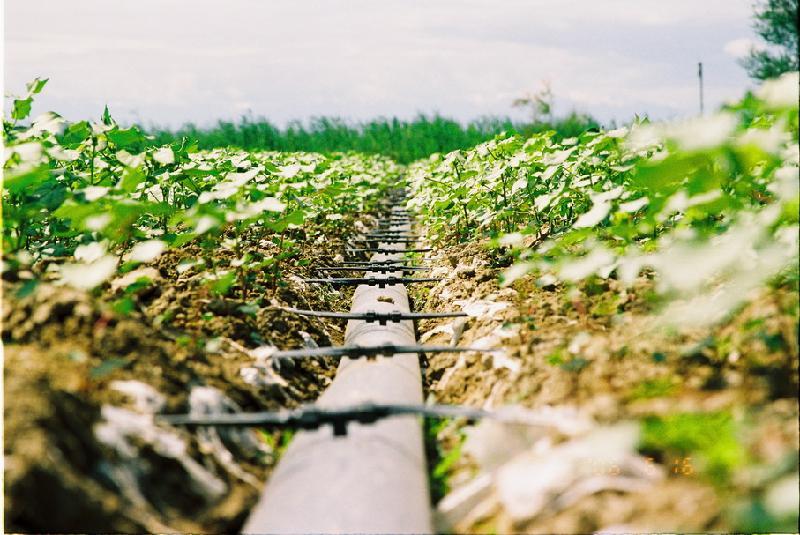 Related Drip Tape Irrigation Products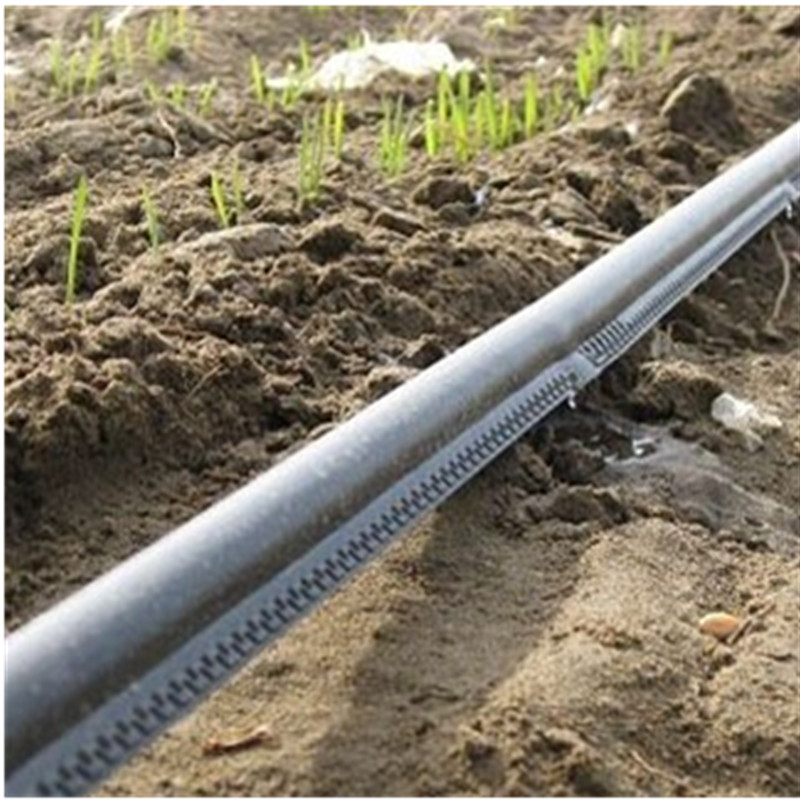 (Single blade labyrinth drip irrigation tape) (Round dripper irrigation pipe)
Drip Tape Irrigation Company Introduction
Our company specialize in agriculture water saving irrigation machines and fittings, including the drip tape
irrigation/pipe, micro spraying tape, fittings and valves, plastic film. Our company is one plastic machine company
with 31 years of history and in the leading position of the CHINA water saving irrigation equipments filed.
From establishment of our company till now, we have served customer more than 6200m covered more than
40 countries , in China, our machines has been sold to XINJIANG, NEIMENGGU, SHANXI, GANSU, SHANXI, JILIN,
LIAONING, HEILONGJIANG, GUANGXI, YUNSHAN, SHANGHAI, HENAN, HEBEI, SHANDONG, ANHUI,FUJIAN,
TIANJIN, BEIJING, ETC.
We have advanced testing device and independent laboratory , and also we have professional quality control and
testing team. We have got ISO9001 and CE certificate, and the quality can be assured.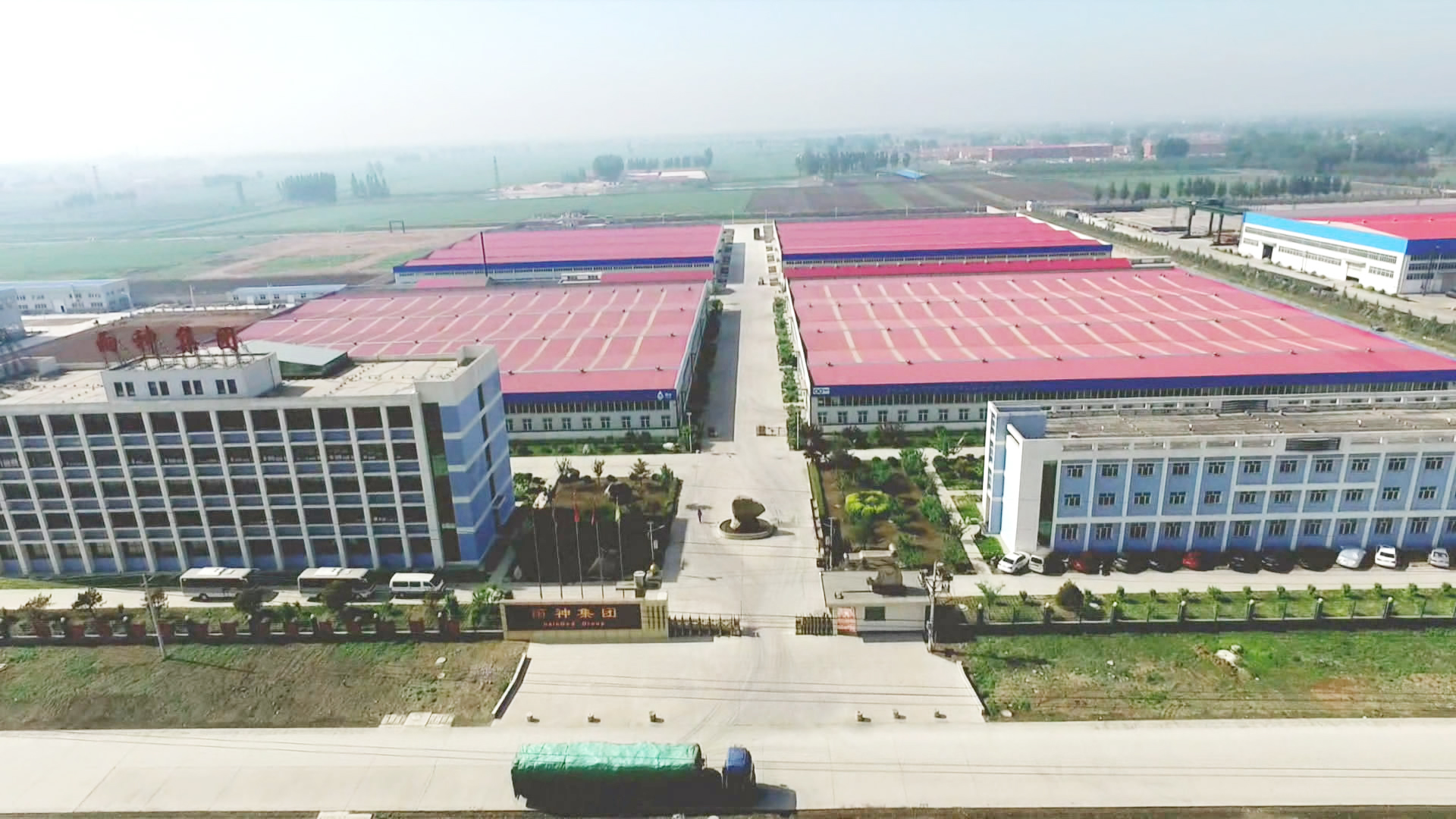 Contact Us
Tangshan Zhifu plastic machinery Co.,ltd
Find Similar Products By Category