Product Details
| | | | | | |
| --- | --- | --- | --- | --- | --- |
| Brand Name: | YIZHI | Place of Origin: | China | Model Number: | YZFS-002 |
Packaging Details
OPP+PET+PE. We offer customized packaging.
Product Description
The new natural konjac sponge, also known as konjac sponge, is made from a kind of natural food material which is called Konjac. Konjac is a perennial herb in aroid family since ancient times! It has been widely used as a kind of medical and edible natural plant for more than 2,000 years! Used in the foodstuff industry, it has been called nontraditional industrial revolution. And now the food made of konjac is classified one of the ten healthy foods by World Health Organization. Konjac is also widely used in Beauty industries due to the containing of glucomannan! Konjac sponge is made from the pure konjac essence-- glucomannan. The material is food-leveled, so it is 100% safe to use.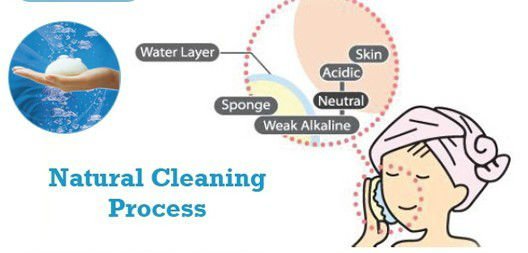 Characteristics of Konjac puff
100% natural 100% color free 100% additives free 100% vegan
100%biodegradable 100% re-growing raw material Naturally sustainable
Environmentally safe
Main Benefits of Konjac puff:
Safety: The sponge is 100% natural by fermenting the edible konjac fiber. No chemical additives added!
Gently Massage and Exfoliation: Improve the blood circulations and remove the dead cuticles.
Deep cleansing: The very soft surface can remove the pore-clogging impurities.
Natural weak alkalinity: The konjac sponge has natural weak alkalinity so it can help to keep the weak alkalinity status of human body, balance the PH level and it can also clean your face and body even without any cleansing milk or shower gel.
No stimulation: The soft texture of konjac sponge has no stimulation to any skin, so it's very suitable for sensitive skins even baby's skin.
How to Use
1. Softening by soak in warm water for 3-5 minutes.
2. Gently expel the excess water in sponge and now ready for use. Wet your face also!
3. Massage your face/body with the sponge in circling direction, either with or without cleansing soap or foam cleanser.
4. After use, rinse it and dry it in a cool place for next use.

Tips
1. For better function, replace the sponge after using for 2 or 3 months.
2. Put the used sponge in boiling water for sterilization for at most 3 minutes!
3. With a little bit foam cleanser, the konjac sponge can mildly remove the make-up on face—even the hardest mascara.
4. Use the sponge twice a day (morning & night), you will love the feeling of washing face!

Our Advantages
We Hubei Yizhi Konjac Biotechnology Co., Ltd is the only konjac sponge enterprise who can guarantee you the safety and quality from the very origin raw material to the final products! We control the supply chain! We have our own konjac planting areas, konjac powder processing lines and GMP standard konjac sponge workshop!
We are the only konjac sponge company who has been honored "A Well Known Trade Mark of China"! We are your best choice on konjac sponge!
Product Series
Choice 1: Natural White Series
Choice 2: Green Tea Series
Choice 3: Charcoal Black Series
Choice 4: Turmeric Yellow Series
Choice 5: tangerine Orange Series
Choice 6: Your preference color
Warmly welcome you to visit our factory!
Contact Us
Hubei Yizhi Konjac Biotechnology Co., Ltd.
Find Similar Products By Category