Shenzhen Oyea Machinery Co., Ltd.

China Manufacturer with main products:Carbide reversible knives ,Aristo Cutter Blade ,Comelz Knives ,zund Knives
Ruizhou Rotating Blades RZCUT-114,RZCUT-115
USD $1 - $6 / Piece |Get Latest Price

50 Piece / Pieces

56320 Piece / Pieces per Month

futian

T/T L/C D/P D/A MoneyGram Credit Card PayPal Western Union Cash Escrow

5 days
Add To My Cart
Product Details
Brand Name:
Ruizhou Rotating Blades RZCUT-114,RZCUT-115
Place of Origin:
China
Model Number:
Ruizhou Rotating Blades RZCUT-114,RZCUT-115
Type:
Other
Product Description
Ruizhou Rotating Blades RZCUT-114,RZCUT-115
RuiZhou Knives,RuiZhou,RuiZhou Blades,RuiZhou Blade,RZCUT-01,RZCUT-02,RZCUT-04,RZCUT-06,RZCUT-08,RZCUT-09,RZCUT-19,RZCUT-22,RZCUT-27,RZCUT-28,RZCUT-34,RZCUT-35,RZCUT-36,RZCUT-38,RZCUT-39,RZCUT-42,RZCUT-46,RZCUT-48,RZCUT-59,RZCUT-75,RZCUT-99,RZCUT-100.
OYEA Knives manufactures and supplies a full line of both STANDARD and CUSTOM leather cutting knives and blades. All of our standard leather cutting knives are manufactured to exceed the exact OEM standards.
If you have more questions to know ,please contact us .
Email:
info@china-oyea.com
1659590865@qq.com
Credit member
Shenzhen Oyea Machinery Co., Ltd.
Oyea Knives, has been known in manufacturing of carbide knives and blades for eight years. With our high experience level we provide a full range of carbide knives and blades for many industries and companies in worldwide.


Oyea Knives is a professional manufacturer of tungsten carbide products since 2007.We manufacture carbide knives and blades for Paper, Metal, Film and Foils, Textiles, Corrugated Cardboard, PCB, Plastic, Wood,Asbestos, Converting, Cloth, Fibre, Rubber,Printing, Packaging, Tobacco, Nonwovens,Tube and Pipe, Bookbinding, and many other industries. Knives and Blades can be made from different types of material, according to our customers requirment.

Our philosophy: Professionalism Competitiveness Value added = Success.
About our industry and technology expertise and the mastery of business structures of the future, we base our business model to offer our clients a quality and price without equivalence in the market today."We improve the original products and offer them at factory prices"

Shenzhen Oyea Machinery Co., Ltd.
Add:No. 2008 , Shennan Road , Futian District, Shenzhen
518026, China
Tel: 86-0769-88014625
Phone Number: 86-18823852826
Email: info@china-oyea.com
1659590865@qq.com
Facebook:www.facebook.com/ShenzhenOyea/
Youtube:www.youtube.com/channel/UCG01XsHeFvToKBaAZxEqEcA
Web: www.china-oyea.com
QQ:1659590865
WeChat:18823852826

We warmly welcome every customer to send us drawings for making customized product.
Contact with us ,you will get more than what you can !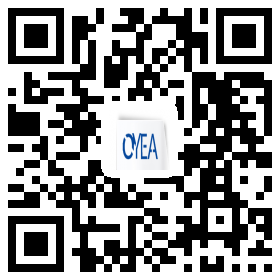 View more
Contact Us
Shenzhen Oyea Machinery Co., Ltd.

Contact

dai
Find Similar Products By Category