FASTPCBA

China Manufacturer with main products:pcb manufacturing , pcb assembly ,pcb test ,pcb packing ,pcb component sourcing ,smt process
Product Description
Prototype pcb assembly for nickel ion online monitor
Prototype pcb assembly for nickel Ion Online Monitor is a precision instrument for testing the concentration of nickel in production wastewater from mining, smelting, alloy production, metal processing, electroplating, chemicals, ceramics and glass. It has features of full functions, stable performance and easy operation.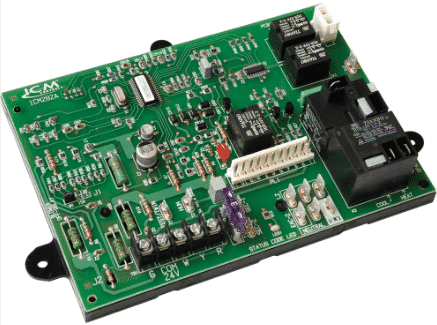 Basic principle
Under slightly acidic conditions (sulfuric acid medium) and ammonium persulfate as oxidant, the divalent nickel in the water sample is oxidized to tetravalent nickel, and then in a strongly alkaline medium (pH is about 12), tetravalent nickel and the dimethylglyoxime forms a 1:3 orange-yellow soluble complex with an absorption peak value at a specific wavelength, and the concentration of nickel ions in the water sample is calculated from the absorbance.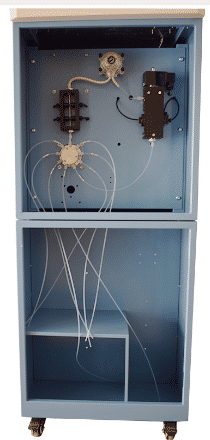 Instrument Features
● stable operation, easy operation and maintenance, low operating cost
● Intelligent fault self-diagnosis function, instrument management and maintenance is very convenient.
● Unique patented design, which makes the product has lower failure rate, lower maintenance quantity, lower reagent consumption and higher cost performance compared with similar products.
● With automatic range switching function, no manual setting is required.
● With anti-control function, all functions of the instrument can be controlled by remote central control, which increases the convenience of manufacture.
● Can set timing, interval, telemetry and other sampling methods
● It is suitable for the measurement of pollution sources and surface water, and can also be applied to the detection of sewage treatment.
● With network function, data remote control can be realized through the network.
●Using Panasonic imported PLC and other control components to reduce environmental interference and equipment failure.
●Adopt a full set of imported Japanese light source to improve the accuracy of the instrument.
Performance parameters
Measuring range: 0~10mg/L (can be expanded according to customer needs)
Measurement error: ± 5%
Repeatability: ± 5%
Measurement period: minimum measurement period ≤ 20min
Insulation resistance: >20MΩ
Communication output: RS232 and analog qty (4 ~ 20) mA
MTBF: ≥ 720 hours / time
In the field of PCB 4H rapid proofing, PCB large, medium and small batch manufacturing, prototype pcb assembly, testing, casing packaging, SMT processing, etc., our company has an undisputed leading edge, with 15 years of experience, our company has special circuit board craft production capabilities of 1~46 layers of printed circuit board, environmental protection, thick gold, buried / blind hole, high frequency, high Tg thick copper foil etc. Specially providing our customers with PCB manufacturing assembly services for this series of products. Welcome customer who have Gerber file and the BOM to contact us : pcba23@pcb-smt.net
Contact Us
FASTPCBA

Contact

Chloe Jin
Find Similar Products By Category