taifans technology co.ltd

China Manufacturer with main products:IGBT module ,SCR ,FAN ,GTO/SCR/Diode/Thyristor module , IPM/PIM Module ,Darlington ,Rectifier bridge parts ,Fuse part ,HD mini Camera
Home>Products>IGBT>inverter drive power board SINT4120C SINT-4120C for 4kw/3kw/2.2KW/1.5KW machine
inverter drive power board SINT4120C SINT-4120C for 4kw/3kw/2.2KW/1.5KW machine
USD $10 - $1000 / Piece |Get Latest Price

1 Piece / Pieces

10000 Piece / Pieces per Month

beijing

T/T L/C D/P D/A MoneyGram Credit Card PayPal Western Union Cash Escrow

5 days
Add To My Cart
Product Details
| | | | |
| --- | --- | --- | --- |
| Place of Origin: | China | Model Number: | 64569171C |
Product Description
***Payment ***
Ship: UPS, DHL, Fedex,TNT or China Post EMS or Aramex
Payment Terms: ALIBABA Escrow.
Please contact us if you have other perferred pay
***Shipping***
1. Normally, Products will be deliveried in 2-4 days after receiving your payment. But Fuse will be longer leadtime for about 1-3weeks.
2. Products can be shipped by UPS/DHL/TNT/Fedex/EMS in accordance with your need.
3. We are not responsible for the delays, accidents, or other issues caused by forwarders.
4. Any import fees or charges are on buyer's account.
***Feedback***
We will leave feedback once we receive your payment.
Please contact us before you leave negative feedback. It can not help to solve problems.
Our main business is following,
1. IGBT module parts, Rectifier, GTR and Diode Power modules
2. GTOs, Diode and SCR Thyristor module
3. Fuses and Frequency inverter, Drive board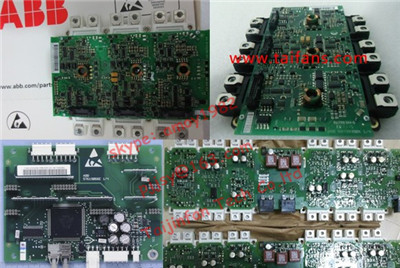 Pls communicate with us online if any question.
Communication way online:
Skype id: cherry.taifans
QQ: 3082002883
We accept Email, message and calling online.
B41456-B4479-M 16V 47000uf
B41456-B7100-M 40V 100000uf
B41456-B7220-M 40V 220000uf
B41456-B7479-M 40V 47000uf
B41456-B8229-M 63V 22000UF
B41456-B8479-M 63V 47000UF
B41456-B8689-M 63V 68000UF
B41456-B9109-M 100V 10000UF
B41456-B9229-M 100V 22000uf
B41456-B9339-M 100V 33000UF
B41456-B9479-M1 100V 47000UF
B41456-S9228-Q1 100V 2200uf
B41458-B4680-M 16V 680000UF
B41458-B7109-M 40V 10000UF
B41458-B7339-M 40V 3300UF
B41458-B7689-M 40V 68000UF
B41458-B8159-M 63V 15000UF
B41458-B8229-M 63V 22000UF
B41458-B8478-M 63V 4700UF
B41458-B9109-M 100V 10000UF
B41458-B9159-M 100V 15000UF
B41458-B9229-M 100V 22000UF
B41458-B9479-M 40V 47000UF
B41458-B9479-M2 40V 47000UF
B41550-A9229-Q 100V 22000uf
B41550-E4479-Q 16V 47000uf
B41550-E7338-Q 40V 33000UF
B41550-E7338-Q 40V 3300UF
B41550-E7478-Q 40V 4700UF
B41550-E8109-Q 63V 10000UF
B41550-E8159-Q 63V 15000uf
B41550-E9478-Q 100V 4700UF
B41554-B5150-Q 25V 150000UF
B41554-B9158-Q000 100V 1500UF
B41554-E7229-Q000 40V 2200UF
B41554-E7339-Q000 40V 3300UF
B41554-E8478-Q 63V 4700µF
B41554-E8478-Q000 63V 4700UF
B41554-E9228-Q000 100V 2200UF
B41560-A5220-M000 25V 220000UF
B41560-A9109-M 100V 10000UF
B41560-A9159-M 100v 150000uf
B41560-B8479-M 63V 47000UF
B41570-A9229-Q 100V 22000UF
B41570-A9229-Q1 100V 22000UF
B41570-A9229-Q2 100V 22000uf
B41570-A9229-Q3 100V 22000UF
B41570-E8228-Q 63V 2200uf
B41570-E9228-Q 100V 2200uf
B41580-A7220-M 40V 220000UF
B41580-A8229-M 63v 22000uf
B43310-A5109-M 450v 10000uf
B43310-A5159-M 450V 15000uF
B43310-A5338-M 450v 3300uf
B43310-A5478-M 450V 4700UF
B43310-A5688-M 450V 6800UF
B43310-A5828-M 450V 8200UF
B43310-A9108-A 400V 1000uf
B43310-A9109-M 400V 10000uF
B43310-A9129-M 450V 12000UF
B43310-A9198-M 400V 18000UF
B43310-A9209-M 400V 20000UF
B43310-A9228-M 400V 2200uF
B43310-A9278-M 450V 2700uF
B43310-A9338-M 400v 3300uf
B43310-A9398-M 400v 3900uf
B43310-A9478-M 400V 4700UF
B43310-A9568-M 400v 5600uf
B43310-A9688-M 400V 6800UF
B43310-A9828-M 400V 8200UF
B43310-B9129-A1 400v 12000UF
B43310-B9338-M 400V 3300UF
B43310-B9478-A 400V 4700uf
B43310-B9478-A001 400V 4700uf
B43310-B9478-A1 400v 4700UF
B43310-B9478-M 400V 4700uf
B43310-B9688-A1 400v 6800uf
B43310-C9228-M 400V 2200UF
B43310-J9109-A1 400V 10000uF
B43310-J9568-A1 400v 5600uf
B43310-J9568-M 400V 5600uF
B43310-J9688-A001 400v 6800uf
B43310-S4568-M001 350V 5600uf
B43310-S9338-A3 400v 3300uf
B43310-S9398-M 400V 3900UF
B43310-S9688-M0002 400V 6800UF
B43310-S9828-M001 400V 8200UF
B43310-S9828-M1 400v 8200uf
B43320-A4159-M 350V 15000UF
B43320-A5108-M 450V 1000UF
B43320-A5109-M 450V 1000UF
B43320-A5158-M 450V 1500UF
B43320-A5228-M 450V 2200UF
B43320-A5278-M 450V 2700UF
B43320-A5338-M 450V 3300UF
B43320-A5398-M 450V 3900UF
B43320-A5568-M 450V 5600UF
B43320-A5828-M 450V 8200UF
B43320-A9188-M 400V 1800UF
B43320-A9398-M 400V 3900UF
B43320-A9688-M 400V 6800uf
B43320-A9828-M 400V 8200UF
B43320-B5129-M 450V 12000UF
B43320-C5478-M 450v 4700UF
B43320-C9478-M 400v 4700UF
B43320-C9568-M 400V 5600UF
B43320-D5478-M 450V 4700UF
B43320-S9638-M2 400V 6300uf
B43320-S9688-M4 400V 6800UF
B43320-XM002158 400v 6300uf
B43330-A5338-M 450v 3300uf
B43330-A5478-M 450V 4700UF
B43330-A5828-M 450v 8200UF
B43330-A9109-M 400v 10000UF
B43330-A9159-M 400V 15000UF
B43330-A9228-M 400V 2200UF
B43330-A9568-M 400V 5600UF
B43330-A9688-M 400V 6800uf
B43330-C9228-M 400V 2200UF
B43340-A4189-M 350V 18000UF
B43340-A9338-M 400V 3300UF
B43340-C9478-M
B43340-S5568-M002 450V 5600UF
B43340-S5568-M2 450V 5600UF
B43340-S9109-A1 400V 10000UF
B43340-S9688-M2 400V 6800UF
B43340-XM0020902 400V 5600uf
B43360-A9108-M 400V 1000UF
B43360-A9128-M 400V 1200UF
B43360-A9158-M 400V 1500UF
B43455-S9338-M2 400v 3300uf
B43456-S9508-M11 400v 5000uf
B43510-A5228-M7 450V 2200UF
B43510-A5478-M 450V 4700uf
B43560-A4688-M 350v 6800uf
B43560-A5478-M 450V 4700uf
B43560-A5608-M3 450v 6000uf
B43560-A9228-M 400v 2200uf
B43560-S5338-M3 450v 3300uf
B43560-S9588-M2 400V 5800uf
B43564-S9378-M1 400v 3700uf
B43564-S9428-M1 400v 4200uf
B43564-S9428-M3 400v 4200uf
B43564-S9488-M1 400v 4800uf
B43564-S9488-M2 400v 4800uf
B43564-S9528-M1 400v 5200uf
B43564-S9528-M2 400v 5200uf
B43564-S9578-M1 400v 5700uf
B43564-S9578-M2 400v 5700uf
B43564-S9588-M1 400v 5800uf
B43564-S9588-M2 400v 5800uf
B43566-A0158-Q000 400V 1500UF
B43566-B4608-Q 350v 6000uf
B43566-S0338-Q1 385V 3300UF
B43566-S9478-Q2 400V 4700UF
B43580-A5228-M 450V 2200UF
B43580-A5478-M 450V 4700uF
B43580A-9828M000 400V 8200UF
B43580-C5478-M 400V 4700UF
B43580-S4688-M1 350V 6800UF
B43580-S9478-M2 400v 4700uf
B43586-J4608-Q 350V 6000UF
B43586-S3468-Q1 385V 4600UF
B43586-S3468-Q2 385V 4600UF
B43586-S3468-Q3 385V 4600UF
B43586-S4478-Q2 350V 4700UF
B43586-S9418-Q1 400v 4100uf
B43586-S9418-Q2 400v 4100uf
B43586-S9418-Q3 400V 4100UF
B43586-S9578-Q1 400V 5700UF
B43586-S9578-Q3 400V 5700UF
B43700-S0188-M1 580V 1800UF
B43701-B9478-M 400v 4700uF
B43712-X0009-M891 400v 2700uF
B43742-X0009-M782 400V 5000UF
Contact Us
taifans technology co.ltd
Find Similar Products By Category