Qinsun Instruments (Shanghai) Co., Ltd.

China Manufacturer with main products:textile test machine ,abrasion tester ,flammability tester
Product Details
Brand Name:
QINSUN
Place of Origin:
China
Power:
Electronic
Usage:
Textile Testing Instrument
Product Description
Glow Wire Tester, to determine the fire hazad of electrical parts and components subjected to malfunctions such as overload, short circuit, poor connection, or others that may ignite and spread the flame to the rest of the product.
The Glow-Wire Tester simulates an overloaded resistor or other ignition source and applies heat to the specimen for a short period of time, and simulates as closely as possible actual effects occurring in practice.
A temperature controller is fitted with the thermocouple supplied, accurately measuring the glow wire temperature. The electrical circuit of the control unit is fully protected by fuses and a miniature circuit breaker. TESTEX Glow-Wire Test equipment is a fully automatic instrument contained in its own cabinet to maximize the safety of the operator, and large viewing window and black colored walls ensure convenient observation.

Technical parameter
1.Heating temperature: 500-1000 or less continuous tunable range, temperature measurement accuracy of plus or minus 10
2.More than burning time: 0.1 999.9 s, plus or minus 0.1 s (adjustable time range)
3.Burning time: 0.1 999.9 s, automatic recording, pause manually
4.Residual flame time: 0.1 999.9 s, automatic recording, pause manually
5.Hot wire for sample pressure. Pressure limiting depth of 7 mm
6.Glow wire: nickel chromium (80%), chromium (20%), the size is made according to the rules.
7. Thermocouple: nickel chromium/nickel aluminum wire, k index
8. Auto off: sample after reaching prescribed burning time, automatically be off from the hot wire
9.Overall dimensions: width,deep,high (1120, 520,520) mm
Product Display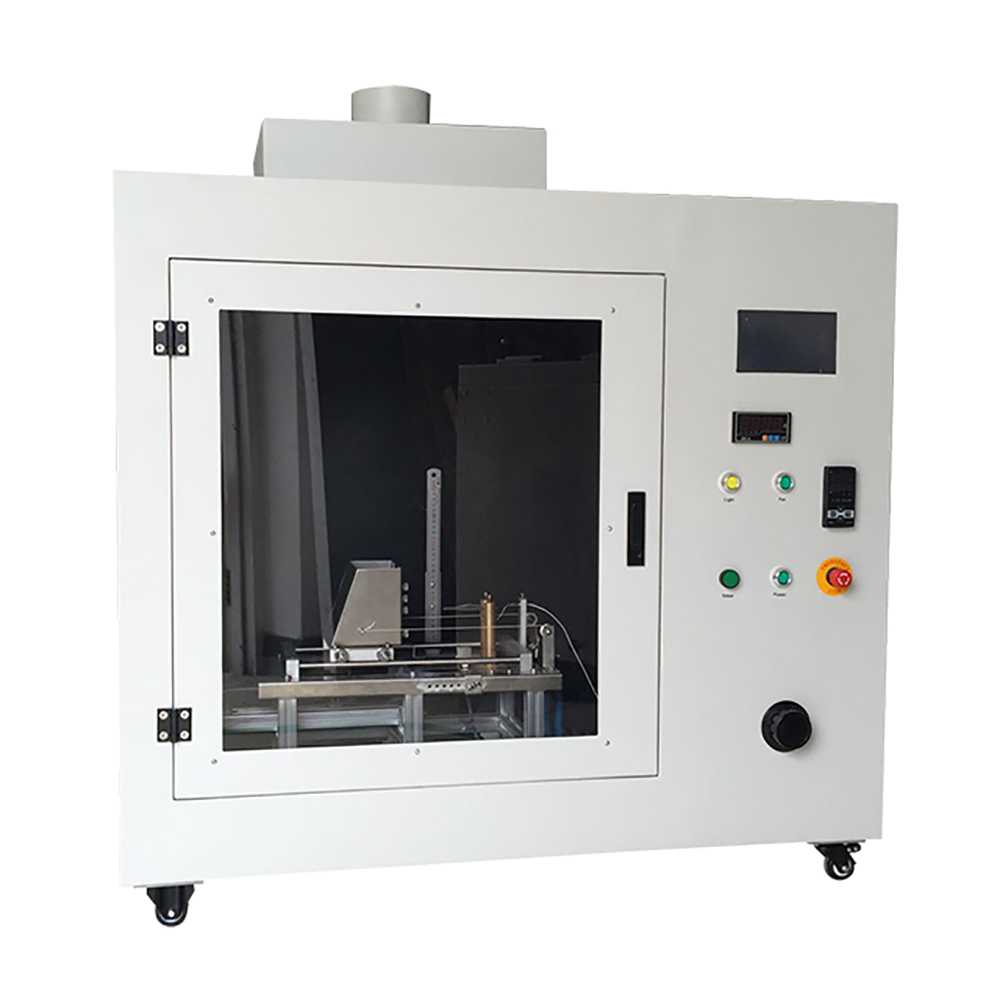 Contact Us
Qinsun Instruments (Shanghai) Co., Ltd.
Find Similar Products By Category