Dongguan YIZE MOULD Co.,LTD

China Manufacturer with main products:precision mould components , precision plastic mould components , metal stamping mold components ,connector mould components
The precision stamping mold parts manufacturer in China
Negotiable |Get Latest Price

10 Piece / Pieces

500 Piece / Pieces per Month

DONGGUAN

T/T L/C D/P D/A PayPal

7 days
Add To My Cart
Product Details
| | | | | | |
| --- | --- | --- | --- | --- | --- |
| Brand Name: | YIZE MOULD | Place of Origin: | China | Model Number: | YIZE MOULD |
| Product: | Other | Product Material: | Other | Shaping Mode: | Other |
Packaging Details
each part will be coating oiling to form a protective coating against rust, corrosion, etc,then packed with pearl cotton to shake proof ,after that packed in a plastc box or PE bag
Product Description
The precision stamping mold parts manufacturer in China
The serious situation of 【precision stamping mold parts】 processing and manufacturing industry can not be ignored. We can no longer wait for the rescue of customers with the past methods. We can only take the initiative to rescue ourselves.
yizebts18
Product name:Precision Stamping Mold Parts
Product size: customization
Material:Japan(SKD11.SKD61.SKH51.S45C)
USA(AISA.D2.H13.P20.M2)
Germany(DIN.2379.2363.2344.2347)
ASSAB(Rigor.Stavax.Impax.Elmax.ASP23)
Hardness:58-60 HRC
Grinding precision:0.001mm
Electric discharge processing precision:0.002mm
Delivery time:7 to 10 production days
How to stand out from many customized machining platforms for precision stamping mold parts, the first thing to talk about is quality and delivery. Without these two items, everything will become an armchair strategist.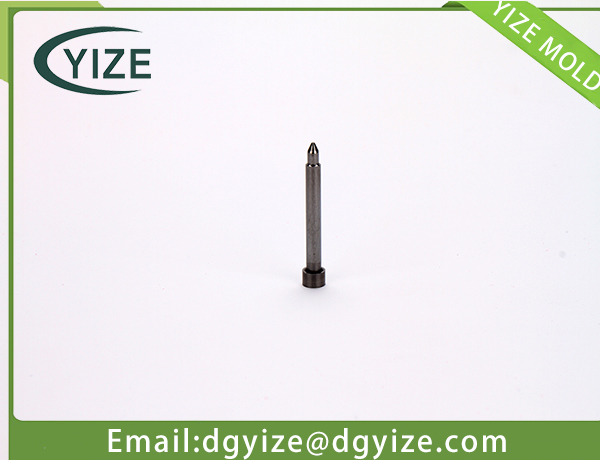 YIZE MOULD Co.,Ltd. has been specializing in the manufacture of precision stamping mold parts and other precision mould parts for over 8 years.We are one of Chinese top brands supplier of high quality yizebts16 core pins and sleeves, ejector blades and ejector pins etc.We also offer custom service.
The excellent corporate culture, let yize precision mold components processing industry yizebts17 friends work together to yizebts19 create a mold industry, work together to create a better quality of precision mold components processing.
Contact us now!
Dongguan YIZE MOULD Co.,LTD
Address: 3/F, Factory Building, No.62, Jinghai East Road, Shatou District, Changan Town, Dongguan City, Guangdong Province, China
TEL:+86-769-81888522 / 8624 3329
Email:dgyize@dgyize.com
yizebts18
More information about the precision stamping mold parts of YIZE,please visit our official website:http://www.yizemould.com/
Contact Us
Dongguan YIZE MOULD Co.,LTD
Find Similar Products By Category