Hangzhou Lanben Trade Co.,Ltd

China Manufacturer with main products:ultrasonic welding transducer ,ultrasonic welding converter ,ultrasonic welding generator ,ultrasonic cutting equipment ,ultrasonic food cutting ,ultrasonic sonochemistry ,ultrasonic liquid process
Product Details
Brand Name:
RPSsonic
Place of Origin:
China
Model Number:
CE
Type:
Meat Processing Machinery
After-sales Service Provided:
Engineers available to service machinery overseas
Product Description
20Khz Easy Cleaning Ultrasonic Food Cutting Machine for Frozen Cakes
What's the principle of ultrasonic cutting?
The principle of an ultrasonic cutter is completely different from conventional one. It uses the energy of ultrasonic to melt the material to be cut. Therefore, the ultrasonic cutting does not require a sharp cutting edge, nor does it require a large pressure, and does not cause any chipping or breakage. At the same time, since the cutting blade is subjected to ultrasonic vibration, the frictional resistance is particularly small, and the material to be cut is not easily adhered to the blade. This is particularly effective for cutting viscous and elastic materials, frozen materials such as food, rubber, etc., or objects that are inconvenient to apply pressure.
Ultrasonic food cutting machine uses advanced ultrasonic cutting technology to make the ultrasonic vibration of the knife body when cutting food, cut the food, the food residue is not stuck on the knife body, and the incision is neat. The device is suitable for cutting a variety of foods, especially sticky foods such as chocolate, marshmallow, toffee, jujube cake and the like.
The ultrasonic cutter cutter directly loads the ultrasonic energy onto the cutter, and the cutter becomes a cutter with ultrasonic waves. When cutting the material, the material is mainly softened and melted by the ultrasonic energy, and the cutting edge of the cutter only serves as the slit positioning, the ultrasonic energy output, and the separation material. This cutting method is suitable for cutting thick, thick, long, etc. materials that are inconvenient to set the cutting board. Such as raw rubber output from the rubber mixer, pipe cutting, frozen meat, candy, chocolate cutting, printed circuit boards, or hand-held cutting machines.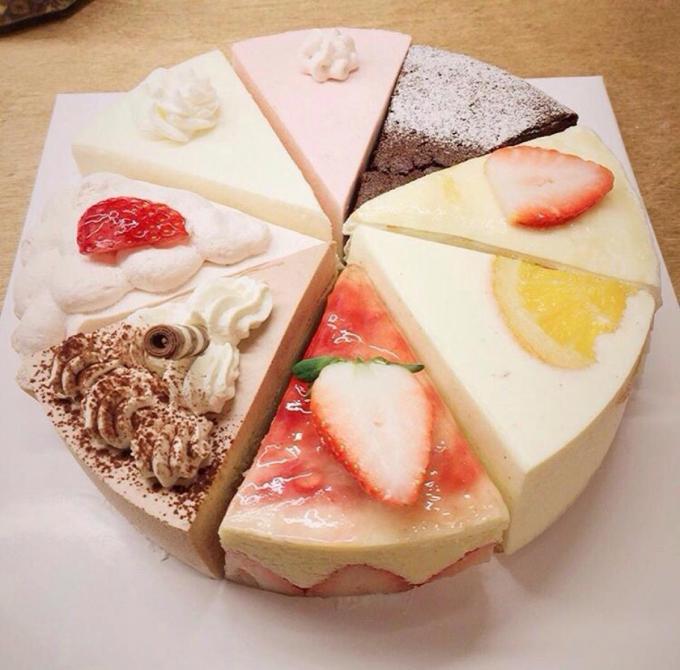 Parameter
20Khz Easy Cleaning Ultrasonic Food Cutting Machine for Frozen Cakes
| | |
| --- | --- |
| Machine | Ultrasonic cake Cutter |
| Frequency(KHz) | 20Khz |
| Power | 1000 W |
| Cutting Blade / Horn | Titanium |
| Voltage(V) | 220V |
| The width of blade | depend on your requirement |
| Cutting thickness | 10~20mm(depend on materials) |
| Horn amplitude | 10-40μm |
| Equipment weight | 1KG |
Advantages1
1. Ultrasonic vibration reduces the frictional resistance between the blade and the food, which makes the blade cut smoothly.
2. Titanium alloy material cutting knife.
3. Because it reduces the amount of food during the cutting process, it reduces downtime to clean up the production system, which greatly increases production efficiency.

4. Suitable for a variety of food cutting, including foods such as cheese, cakes and bread, pizza, nuts, dried fruits, sweets and other hardness.

Ultrasonic Components
Typical ultrasonic food cutting components include four major elements: a power supply, a converter, a booster and a cutting horn, as explained below.
1. Power supply
The ultrasonic power supply, also referred to as a generator, is an electronic device that takes standard 50/60Hz AC line voltage and converts it to high frequency electrical energy.
2. Converter
The ultrasonic converter is a sealed electro/mechanical device that receives the 20kHz electrical energy from the power supply and converts this electrical energy to high frequency mechanical vibrations using PZT(piezoelectric) ceramic discs that expand and contract within the converter housing.
3. Booster
The booster is a machined metal mechanical amplifier that will either raise or lower the amplitude of the horn's mechanical motion depending on the configuration of the masses machined at each end.
4. Cutting horn
The cutting horn, also referred to as a knife or a blade horn, is the component that comes into contact with the product and does the actual cutting. This horn is machined from titanium, has excellent acoustic properties, good surface hardness and superior fatigue value.
Our ultrasonic components and horns are designed for continuous operation under the most demanding production environments. Welcome customers to cooperate with us for a brilliant future!

Applications:
Frozen cakes and pies
Frozen fish
Snack and health bars
Fresh/frozen prepared meats
Dough or baked COOKIEs
Soft and hard cheeses
Fresh/frozen vegetables
Candy and confections
Ice cream bars
Credit member
Hangzhou Lanben Trade Co.,Ltd
Rps-sonic, consisted with a couple of young people who love ultrasonic very much.The founding members of RPS-SONIC have an average degree of Bachelor's degree or above. They have been in the ultrasonic industry for more than 5 years and have rich experience in ultrasound. The company's business philosophy is: Do not blindly promote any product, find the right product for the customer. So before each order, we will confirm all the details, including application details, equipment conditions, equipment specific information.
Before year 2012, we only sale second branson / dukane / rinco / herrman/telsonic welding equipment , during these twenty year develop, we find, more and more people have problem with the core part of ultrasonic welding equipment -generator and transducer, so we decided to start our business of transducer and generator of our own transducer and generator. Many of the end user meet the transducer problem, they don't know why transducer broken, and changing the expensive transducer one by one. Actually, one branson /dukane /rinco transducer can use 10~30 year, even the cheapest transducer can use about 5 years. So there must some reasons if your transducer broken in one year. That's why we want build Rps-sonic, we need to help more end user to know more about transducer , to use ultrasonic equipment better, to save cost when meet problem.
The same to generator, Unreasonable operation may shorter the use-life of ultrasonic generator. So we have to make technical inquiry before operate ultrasonic welding machine. The key point of ultrasonic machine is resonance, only keep every part in resonance can make the system in best work environment.
Till now , we still have a lot of Branson /dukane/ rinco/ herrman telsonic welding machine, so that we can confirm every transducer/generator we made can matching to the original machine.
Of course we can make the transducer/generator replace for Branson /dukane/ rinco/ herrman telsonic welding machine, we can also make transducer/generator for any application of your ultrasonic equipment. We supply OEM service for oversea customers, we already have two OEM customer in USA and German.
If you have any problem in ultrasonic area, welcome contact Rps-sonic.
View more
Contact Us
Hangzhou Lanben Trade Co.,Ltd

Contact

Jason

Address

Fuyang Hangzhou,Zhejiang
Find Similar Products By Category