Product Details
Brand Name:
Vickers
Place of Origin:
China
Model Number:
PVH057L01AA10A2500000020 010001
Standard or Nonstandard:
Standard
Structure:
Piston Pump
Packaging Details
standard export package or as your requirement
Product Description
Model
PVH Series
PVH057L01AA10A2500000020 010001
PVH057L01AA10B2520000010 010001
PVH057L02AA10B212000001A E10001
PVH057L02AA10B2520000010 010001
PVH057L02AA10B252000001A E10001
PVH057L02AA10B2520000020 010001
PVH057R01AA10A0700000010 01AB01
PVH057R01AA10A070000001A E1AB01
PVH057R01AA10A0700000020 01AB01
PVH057R01AA10A1400000010 010001
PVH057R01AA10A2500000010 010001
PVH057R01AA10A2500000010 01AB01
PVH057R01AA10A2500000010 01AE01
PVH057R01AA10A250000001A E10001
PVH057R01AA10A250000001A E1AB01
PVH057R01AA10A2500000020 010001
PVH057R01AA10A2500000020 01AB01
PVH057R01AA10A2500000020 01AE01
PVH057R01AA10B162000001A E1AC01
PVH057R01AA10B2520000010 010001
PVH057R01AA10B2520000010 01AB01
PVH057R01AA10B2520000010 01AE01
PVH057R01AA10B252000001A E1AA01
PVH057R01AA10B252000001A E1AB01
PVH057R01AA10B2520000020 01AB01
PVH057R01AA10D2500040010 01AE01
PVH057R01AA10E2520040010 01AE01
PVH057R01AA10E2520080010 01AE01
PVH057R01AA10H002000AW10 01AB010A
PVH057R01AA10H002000AW1A E1AB01
PVH057R01AA10H002000AW20 01AB01
PVH057R01AA50A2500000010 01AB01
PVH057R01AA50A250000001A E1AB01
PVH057R01AA50B2520000010 01AB01
PVH057R01AB10A2500000010 01AB01
PVH057R02AA10A0700000010 01AB01
PVH057R02AA10A1400000010 020001
PVH057R02AA10A2500000010 010001
PVH057R02AA10A2500000010 01AB01
PVH057R02AA10A250000001A E10001
PVH057R02AA10A2500000020 01AB01
PVH057R02AA10B162000001A E1AC01
PVH057R02AA10B2520000010 01AA01
PVH057R02AA10B2520000010 01AB01
PVH057R02AA10B252000001A E10001
PVH057R02AA10B252000001A E1AB01
PVH057R02AA10B252000001A N10001
PVH057R02AA10B2520000020 01AA01
PVH057R02AA10E2520070010 01AE01
PVH057R0NAB10A2500000020 01AB01
PVH057R0NAB10B0720000020 01AE010A
PVH057R51AA10B252000001A E1AB01
PVH074L01AA10A2500000020 010001
PVH074L01AA10B2520000010 010001
PVH074L02AA10A0700000010 01AA01
PVH074L02AA10A2500000010 010001
PVH074L02AA10A2500000010 01AB01
PVH074L02AA10B2520000010 01AA01
PVH074L02AA10B2520000010 01AE010A
PVH074L02AA10B252000001A F1AG01
PVH074L02AA10B252000AL10 01AP01
PVH074L02AA10E2520150010 01AA01
PVH074L03AA10B252000001A F10001
PVH074R01AA10A0700000010 01AB01
PVH074R01AA10A0700000010 01AC01
PVH074R01AA10A1400000020 01AF01
PVH074R01AA10A2500000010 010001
PVH074R01AA10A2500000010 01AE01
PVH074R01AA10A2500000020 01AB01
PVH074R01AA10B1620000010 01AC01
PVH074R01AA10B1620000020 01AF01
PVH074R01AA10B2520000010 010001
PVH074R01AA10B2520000010 01AB01
PVH074R01AA10B2520000010 01AE01
PVH074R01AA10B2520000020 01AB01
PVH074R01AA10D2500040010 01AE01
PVH074R01AA10D2500140010 01AA01
PVH074R01AA10E2520090010 01AE01
PVH074R01AA10E2520140010 01AE01
PVH074R01AA10H002000AW10 01AB01
PVH074R01AA10H002000AW20 01AB01
PVH074R01AA50A2500000010 01AB01
PVH074R01AA50B2520000010 01AB01
PVH074R01AA50B2520000010 01AE01
PVH074R01AA50B2520000020 01AB01
PVH074R01AA60E2520090010 01AE01
PVH074R01AB50H002000AS10 01AB01
PVH074R02AA10A2500000010 010001
PVH074R02AA10A2500000010 01AE01
PVH074R02AA10A2500000020 010001
PVH074R02AA10B1620000010 01AC01
PVH074R02AA10B1920000010 0A
PVH074R02AA10B2520000010 010001
PVH074R02AA10B2520000010 01AB01
PVH074R02AA10B2520000010 020001
PVH074R02AA10B252000001A F1AA01
PVH074R02AA10B2520000020 010001
PVH074R02AA10B252000AL10 02AP01
PVH074R03AA10A250000001A F1AB01
PVH074R03AA10A250000001A F1AE01
PVH074R03AA10B252000001A F10001
PVH074R03AA10B252000001A F1AB01
PVH074R03AA10B252000001A P1AA01
PVH074R0NAB10A0700000010 01AF01
PVH074R0NAB10A2500000020 01AE01
PVH074R13AA10A160000001A F1AC01
PVH074R13AA10A250000001A F1AB01
PVH074R13AA10B162000001A F1AC01
PVH074R13AA10B252000001A F1AB01
PVH074R13AA10E252004001A F1AA01
PVH074R13AA10E252015001A F1AE01
PVH074R13AA10H002000AW1A F1AB01
PVH081R01AA10A1500000020 01AC01
PVH098L01AJ30A2500000010 010001
PVH098L01AJ30A2500000020 010001
PVH098L01AJ30A2500000020 01AB01
PVH098L01AJ30B2520000010 010001
PVH098L01AJ30B2520000010 01AB01
PVH098L02AJ30A2500000010 010001
PVH098L02AJ30B172000001A D20001
PVH098L02AJ30B2520000010 010001
PVH098L02AJ30B2520000010 01AP01
PVH098L02AJ30B252000001A D10001
PVH098L02AJ30B2520000020 010001
PVH098L02AJ30B252000AL10 01AP01
PVH098L02AJ30K2500000010 010001
PVH098L03AJ30A250000001A D1AA01
PVH098L03AJ30B252000001A D10001
PVH098L03AJ30B252000001A M10001
PVH098L03AJ30B252000AL1A D2AP01
PVH098L03AJ30B282000001A D10001
PVH098L13AJ30E252004001A D1AA01
PVH098L52AJ30B2420000010 010001
PVH098L52AJ30B252000001A D20001
PVH098R01AD30A2500000010 01AB01
PVH098R01AJ30A0700000020 01AB01
PVH098R01AJ30A1400000020 01AF01
PVH098R01AJ30A2500000010 010001
PVH098R01AJ30A2500000010 01AB01
PVH098R01AJ30A2500000010 01AB01
PVH098R01AJ30A2500000020 010001
PVH098R01AJ30A2500000020 01AB01
PVH098R01AJ30B2520000010 010001
PVH098R01AJ30B2520000010 01AB01
PVH098R01AJ30B2520000010 0A
PVH098R01AJ30B2520000020 01AB01
PVH098R01AJ30E2520090010 01AE01
PVH098R01AJ30E2520150010 01AE01
PVH098R01AJ30H002000AW10 01AB01
PVH098R01AJ30H002000AW20 01AB01
PVH098R01AJ70A2500000010 01AB01
PVH098R01AJ70B2520000010 01AB01
PVH098R01AJ70B2520000010 01AE01
PVH098R01AJ70E2520040010 01AE01
PVH098R02AJ30A2500000010 010001
PVH098R02AJ30A2500000010 01AB01
PVH098R02AJ30A2500000020 010001
PVH098R02AJ30B2520000010 010001
PVH098R02AJ30B2520000010 01AA01
PVH098R02AJ30B2520000010 01AB01
PVH098R02AJ30B252000001A D10001
PVH098R02AJ30B2520000020 010001
PVH098R02AJ30E2520040010 01AE01
PVH098R03AJ30B252000001A D10001
PVH098R03AJ30B252000001A D1AB01
PVH098R03AJ30B252000AL1A D1AP01
PVH098R13AJ30A070000001A D1AB01
PVH098R13AJ30A250000001A D1AB01
PVH098R13AJ30A250000001A M1AB01
PVH098R13AJ30B252000001A D1AB01
PVH098R13AJ30E252010001A D1AE01
PVH098R13AJ30E252018001A D1AE01
PVH098R13AJ30H002000AW1A D1AB01
PVH098R13AJ70B252000001A D1AE01
PVH098R51AD30A0700000020 01AF01
PVH131 3 THRU SHAFT
PVH131 LF WAFER PLATE
PVH131 Q1C LF WAFER PLAT E
PVH131 QIC RF WAFER PLAT E
PVH131L02AF30B252000001A J1AA01
PVH131L02AF30B252000AL10 01AP01
PVH131L02AF30B2531000010 01AA01
PVH131L03AF30A2500000010 010001
PVH131L03AF30B2520000010 010001
PVH131L03AF30B252000001A D10001
PVH131L03AF30F282014001A T1AA01
PVH131L13AF30A2500000020 010001
PVH131L13AF30B2520000010 010001
PVH131L16AF30B252000001A D10001
PVH131R02AF30B142000001A D20001
PVH131R02AF30B2520000010 010001
PVH131R02AF30B2520000010 01AA01
PVH131R02AF30B2520000020 01AA01
PVH131R03AF30B2520000010 010001
PVH131R03AF30B2520000010 01AB01
PVH131R03AF30B252000001A D10001
PVH131R03AF30B252000001A D1AB01
PVH131R03AF30B252000001A D1AP01
PVH131R03AF30B252000001A D20001
PVH131R03AF30B252000AL1A D1AP01
PVH131R12AF30B2520000010 01AA01
PVH131R12AF30B252000001A D10001
PVH131R13AF30A0700000010 01AB01
PVH131R13AF30A0700000010 01AC01
PVH131R13AF30A2500000010 010001
PVH131R13AF30A2500000010 01AA01
PVH131R13AF30A2500000010 01AB01
PVH131R13AF30A2500000010 01AE01
PVH131R13AF30A2500000020 010001
PVH131R13AF30A2500000020 01AB01
PVH131R13AF30A2500000020 01AE01
PVH131R13AF30B2520000010 01AA01
PVH131R13AF30B2520000010 01AB01
PVH131R13AF30B2520000020 01AB01
PVH131R13AF30D2500070010 01AE01
PVH131R13AF30D2500140010 01AA010A
PVH131R13AF30D2500190010 01AA01
PVH131R13AF30E2520040010 01AA01
PVH131R13AF30E2520080010 01AE01
PVH131R13AF30H002000BD20 01AB01
PVH131R13AF30K2500000010 01AB01
PVH131R13AF70B2520000010 010001
PVH131R13AF70B2520000010 01AB01
PVH131R13AF70B2520000010 01AE01
PVH131R13AF70B2520000020 010001
PVH131R13AF70E2520180010 01AA01
PVH131R13AG30A2500000010 01AB01
PVH131R16AF30A250000001A D1AB01
PVH131R16AF30A250000001A M1AB01
PVH131R16AF30B252000001A D10001
PVH131R16AF30B252000001A D1AB01
PVH131R16AF30B252000001A M1AB01
PVH131R16AF30E252004001A D1AE01
PVH131R16AF70B252000001A D1AB01
PVH141R13AF30A2300000010 01AB01
PVH141R13AF30A2300000020 01AB01
PVH141R13AF30B2520000010 01AB01
PVH141R13AF30B2520000020 01AE01
PVH141R13AF70E2320040010 01AE01
PVH141R16AF30A230000001A D1AB01
PVH141R16AF30B252000001A D1AE01
PVH057R01AA10A250000002001AE10A
PVH074R01AA10A250000002001AE10A
PVH098R01AA10A250000002001AE10A
PVH131R01AA10A250000002001AE10A
PVH141R01AA10A250000002001AE10A
Product Description
Features: 1 Low-noise, high efficiency,high reliability,long span life,small volume,high power to weight ratio. 2 Continuous working pressure up to 280bar, the instantaneous maximum working pressure up to 350bar. 3 The flow is proportional to drive speed and displacement, and can be achieved by adjusting the swashplate angle stepless variable. 4 There is constant pressure, constant-power constant pressure, constant-voltage constant-flow and other control method, and the control response speed. 5 Excellent oil absorption properties. 6 Drive shaft can withstand the axial and radial loads. 7 SAE and ISO mounting flange. 8 For pass-axis structure, and for multi-loop system.

Concrete Pump mixer truck 
Packing&Shipping
Company Introduction
About Us: 1. We will offer you price referring to your detailed request, so please kindly inform us of the part no., the machine model,your quantity, the size, etc. 2. We provide OEM service based on the design drawing orthe sample. 3. The pictures above may not match the products you are looking, just for your refrence. If you can't find anything you want, please contact our staff. 4. Sample is available.
Contact Us
Beijing Voyage Machinery Parts Co., Ltd.
Find Similar Products By Category
Please complete the file below, we will email the catalog to you
Send
Send Successfully !
We will contact you as soon as possible!
Continue View
Please Enter your Email Address
Please enter the content for your inquiry.
We will find the most reliable suppliers for you according to your description.
Send Now
INQUIRY ABOUT PVH057L01AA10A2500000020 010001 Various Vickers Piston Pump Hydraulic Engine Pump PVH SeriesBeijing Voyage Machinery Parts Co., Ltd.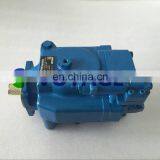 $150 - $3,000 / Piece
1 Pieces
PVH057L01AA10A2500000020 010001
Diesel, Diesel
Please Enter your Email Address
No typing, "Quick question" Help you!
Please enter the content for your inquiry.
Please reply me within 24 hours.
Yes! I would like verified suppliers matching service!
Send Now
Be contacted easily by perfecting the information.
Finish
Successfully!
Thank you for your enquiry and you will be contacted soon.
Continue View