Beijing ADM Beauty Laser CO.,LTD.

China Manufacturer with main products:Diode Laser Hair removal system (808nm/755nm or 1064nm) ,ND.Yag Qswitch Laser equipment for tattoo removal ,CO2 fractional Laser equipment with vaginal probes ,SHR machine including the IPL / E-light functions ,Bipolar RF slimming device ,HIFU facial and body slimming ,Velashape Vacuum body shape equipment ,650nm Lipo laser multi function slimming machine for salons ,Fiber laser 1550nm professional medical equipment ,Picosure laser for pigmentation removal
Professional Radio Frequency Facial Machine Beauty Treatment Machines ultrasonic liposuction cavitation rf slimming machine
USD $1 - $600 / Set |Get Latest Price

1 Set / Sets

10000 Set / Sets per Month

Beijing

T/T L/C D/P D/A MoneyGram Credit Card PayPal Western Union Cash Escrow

3 days
Add To My Cart
Download Product Catalog
Product Details
Brand Name:
ADM Laser
Place of Origin:
China
Model Number:
AD-H2O2
Certification:
CE
Feature:
Dark Circles, Skin Rejuvenation, Whitening, Wrinkle Remover
Packaging Details
aluminum package
Product Description
Professional Radio Frequency Facial Machine Beauty Treatment Machines ultrasonic liposuction cavitation rf slimming machine
This is newest facial skin care machine using h2 o2 generator make the purified water into hydrogen and oxygen ions water,the surface of the skin can produce H2 molecules, so that the water molecule cells can quickly penetrate the dermis. So as to achieve the effect of skin rejuvenation and whitening, give you a fresh face !
Hydroxon hydrogen

refers to the conversion of purified water into hydrogen hydroxide ion water, which will produce H2 fine molecules on the surface of the skin, so that the water molecules can quickly penetrate into the skin to achieve the effect of moisturizing and whitening.
Innovatively added to the rotating cleaning water grinding head,the skin cleansing effect is even better.
This beauty machine can effectively moisturize and whiten skin, smooth wrinkles.
Comes with

6 different functions of probes

, meets your various needs: Regulate sebaceous glands secretion, reduce facial, improve skin absorption of nutrients, accelerate metabolism, eliminate facial blemishes.
Applications of the treatment heads:
1. Hydro Microdermabrasion:
The hydradermabrasion equipment combining cleansing, exfoliation, extraction, hydration and antioxidant protection simultaneously. They hydro microdermabrasion pen adopt the unique sprraltyle cleaning function to remove black heads , and grease ,dirt to achive deep cleaning skin and brighten skin tone.
2. Water oxygen spray gun :
Our portable H2 O2 hydra machine could combine with the liquid products by the water Oxygen spray gun handle ,the instrument atomizing the liquid product and inject into skin dermis quickly ,supply the skin with nutrition.
3. Bio-polar RF handle :
The smaller RF poles can make the skin tightening , improving eye lines and promoting collagen regeneration.
The deep heating of RF ultimately firm up skin, remove wrinkle, restores the skin's elasticity and luster.
4. Ultrasonic handle :
Our new ultrasonic probe could ouput 100-300 million vibration frequency , to quickly open skin proes into the skin deep-seated ,allow the cosmetic enssence penerate into basal layer of the skin and help to absorption fully .
5. Cold Hammer:
The Cold hammer could repair damaged skin ,eliminate redness or sensitive skin type ,besides it could also help fades dark circles and bgs under the eyes. The other applications of this head are including : Shrinks pores, tighten skin , remove wrinkles, promotes collagen hyperplasia ,eliminates redness and sensitivity,
6. Skin scrubber :
The skin scrubber could remove dead skin by high frequency vibration waves , remove blackheads ,and pimples ,cuticles etc.
Specifications
| | |
| --- | --- |
| Product name | H2-O2 Aqua Peel hydragen 6 in 1 portable facial beauty care machine |
| Vacuum Range | 80Kpa |
| Frequency of Bipolar Radio frequency | 1Mhz |
| Lon Lifting | 500Hz (Digital lon lifting) |
| Ultrasound | 1Mhz ; 2 w/cm2 |
| User interface | 8 inch LCD Touch screen |
| Input voltage | 100~120V,50/60Hz / 220~240V,50/60Hz |
| Noise level | 45 DB |
| Weight | 20kgs |
| Package size | 46*43*30cm |
Advantages:
1: Hydro-dermabrasion,applicable to regular or sensitive skin,Or skin with whelk,comedo,acne,etc.
2: Cleaning&washing:deep cleaning,clear skin statum rheum,minimally invasive scar,and clearing blackhead,remove deep skin dirty
3: Effective and direct moistening:supply sufficient water molecules to skin while cleaning.
4: Used the skin care products to achieve a large variety of treatment aims like wrinkle/pigmentation removal,skin lightening and whiting.

DESCRIPTION
New version portable oxygen facial machine in oxygen jet with advanced air pump Aqua Peel spray gun beauty device with free shipping to USA
This 6in1 facial skin care machine using h2o2 generator make the purified water into hydrogen and oxygen ions water, the surface of the skin can produce H2 molecules, so that the water molecule cells can quickly penetrate the dermis. So as to achieve the effect of skin rejuvenation and whitening, give you a fresh face !
It is include 6 functions: with hydrogen water peeling, oxygen nano spray, ultrasonic probe, radio frequency, cold hammer and skin scrubber. Start from the deep facial cleansing by using "Hydrogen water peeling", then apply oxygen nano spray and ultrasonic lead the nutritious moisture instantly into base skin, and radio frequency can lift the face skin and remove winkles, promote the collagen synthesis, to restore the elasticity and make skin young and vigorous. Last, cold hammer helps to lock in moisture,calms and smoothes the skin.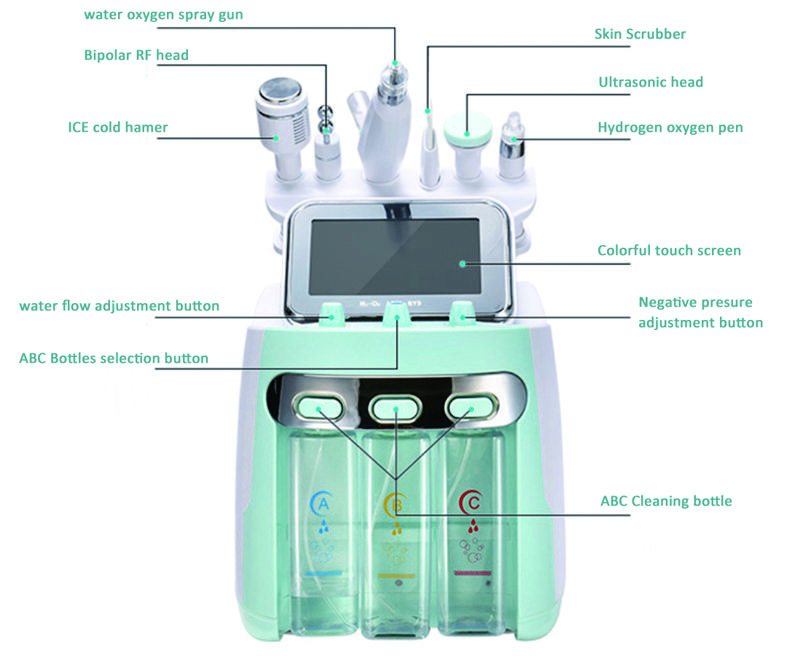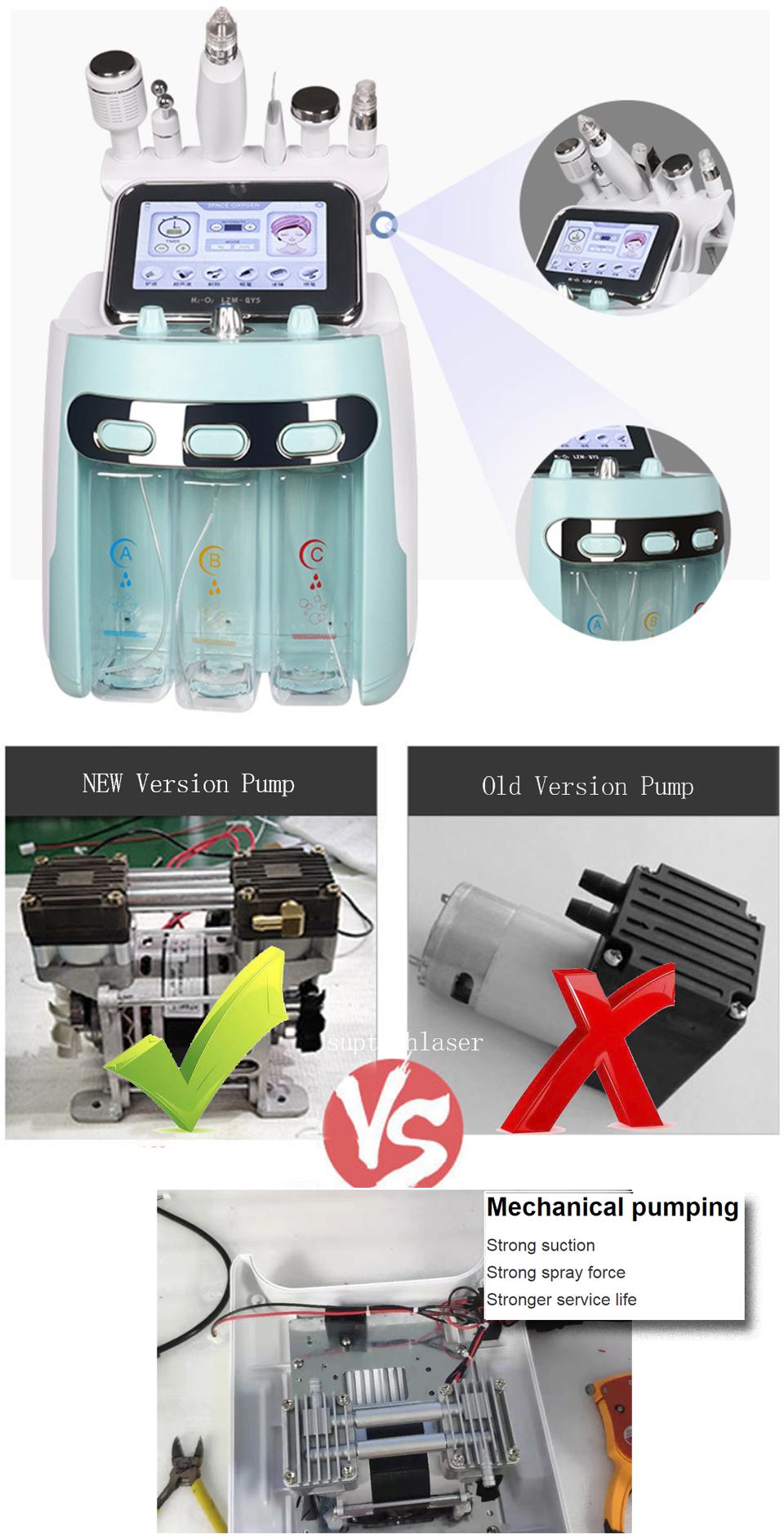 1) oxygen O2 H2 spray gun :
skin rejuvenaiton ,smooth skin , lightening stains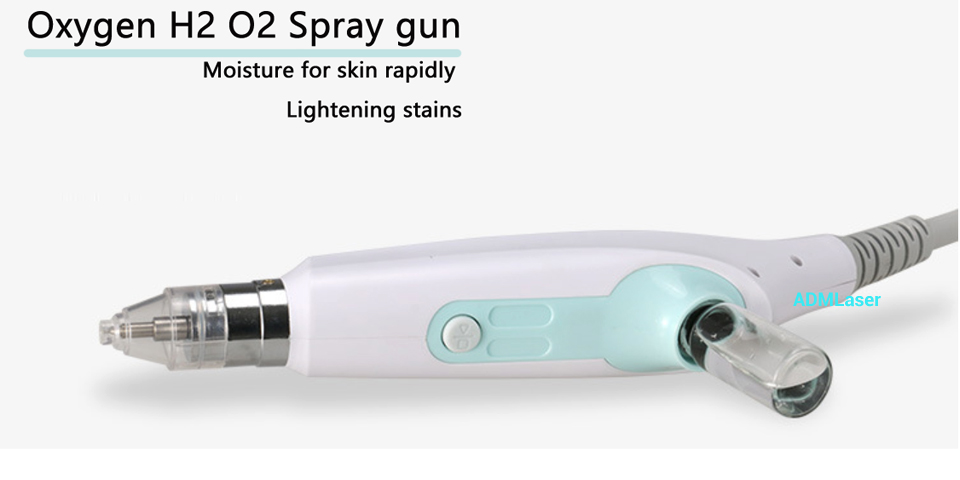 2) Hydra peel:
facial cleansing, peeling, pore cleansing ,Remove blackhead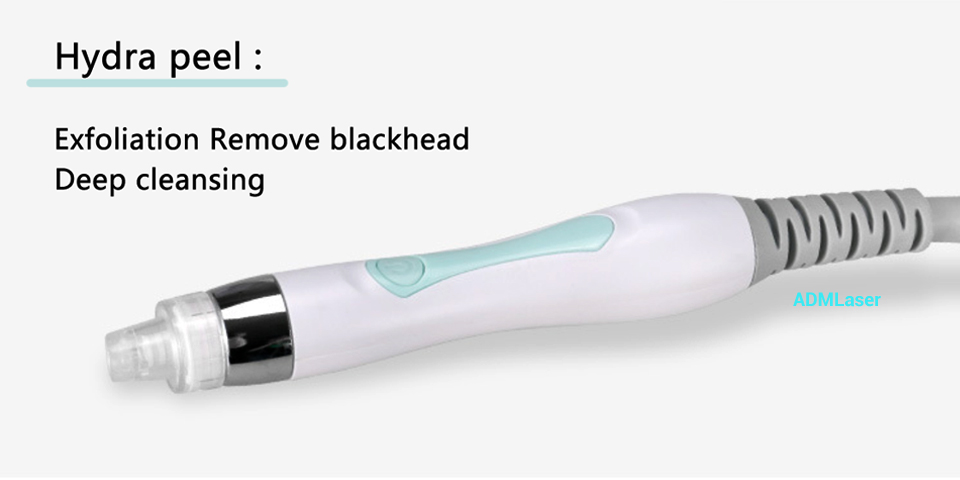 3) Ultrasound head:
promote microcirculation, deep treating skin ,skin rejuvenating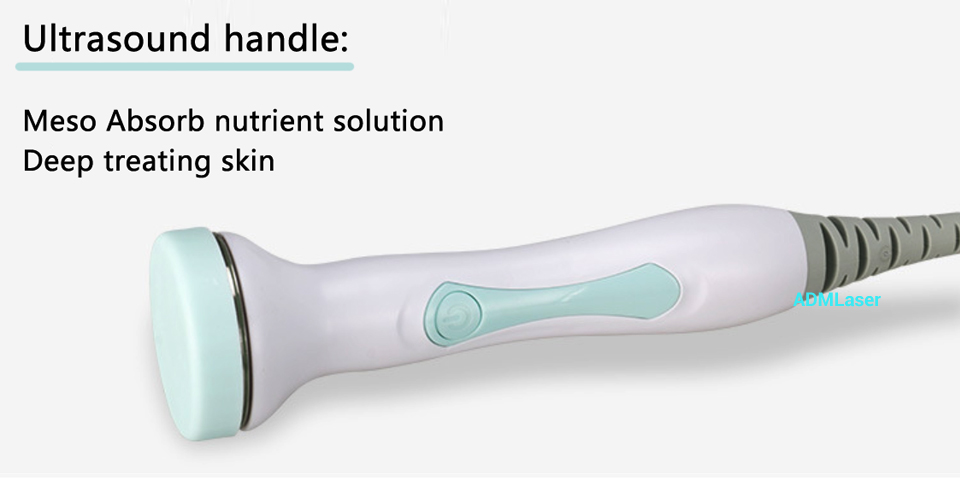 4) Bio-polar RF microcurrent:
let jaw line tightened, Bio raise the overall tightening of facial skin , reduce wrinkles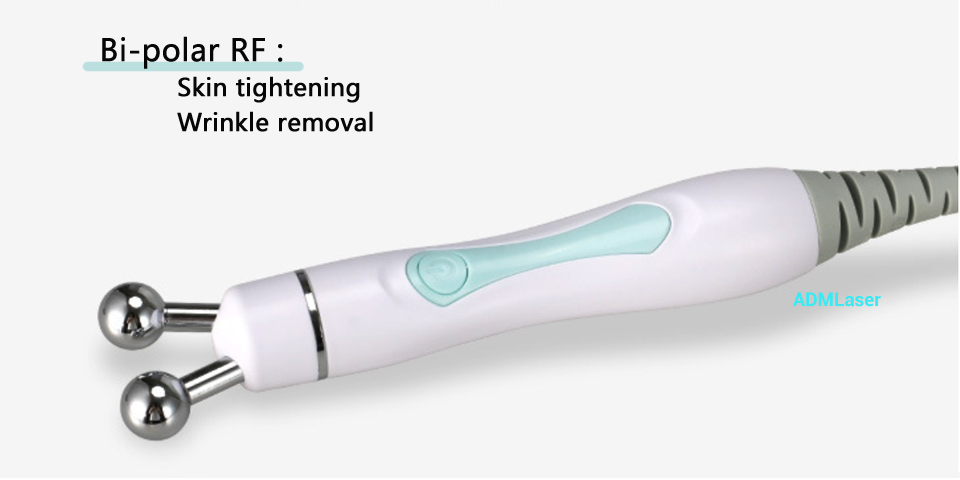 5) cold hammer :
cold down skin after treamtent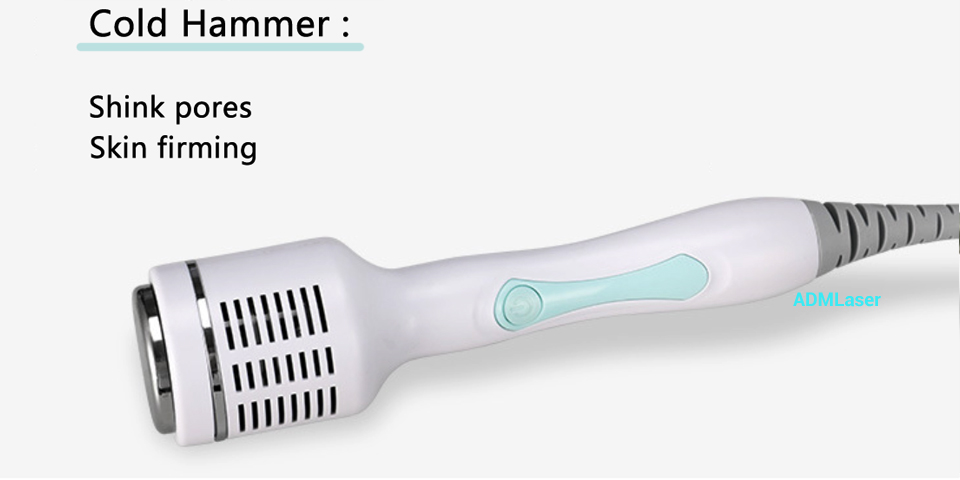 6) Skin Scrubber:
Skin clean ,nutrition penetration and importing
Remove dead skin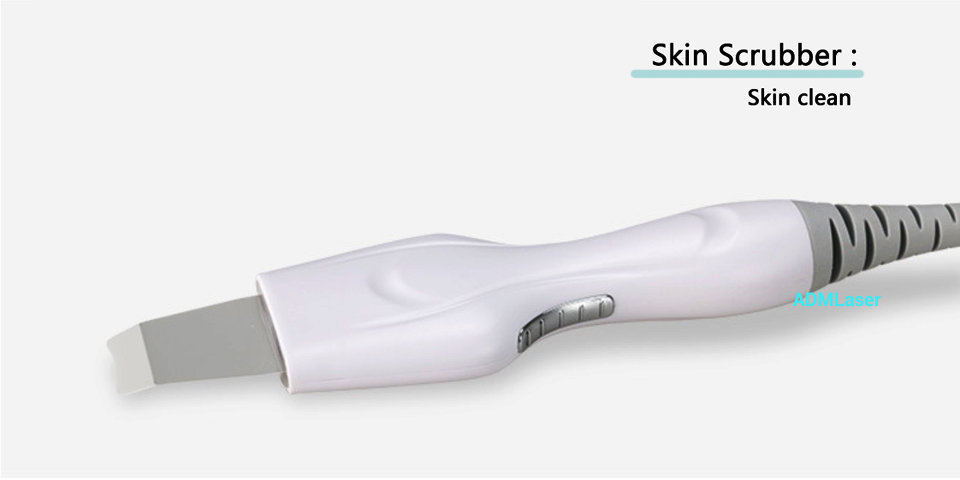 RFQ:
Q1. What about the delivery?
♥ Reply: We can offer door to door service by air (Fedex,DHL,UPS,TNT....) or by sea, just depends on your actual request.

Q2: How about the package?
♥ Reply: Wooden case/ Carton/ Aluminum case (standard export packing with fully polyfoam or pearl wool) are available.

Q3. What about the payment method?
♥ Reply: Our payment is DHGATE ,T/T, west union, paypal.

Q4: Do you have any timely technology supports?
♥Reply: Professional technology supporting team will help you to solve the after sales problem. Also any questions you can contact us by telephone, viber, whatsapp, online chat (FaceBook, skype, mail) and so on.

Q5: Do you accept customize?
♥ Reply: Yes, we are manufacturer , we can customize the colors, styles, logo, packaging and so on for machine that you want.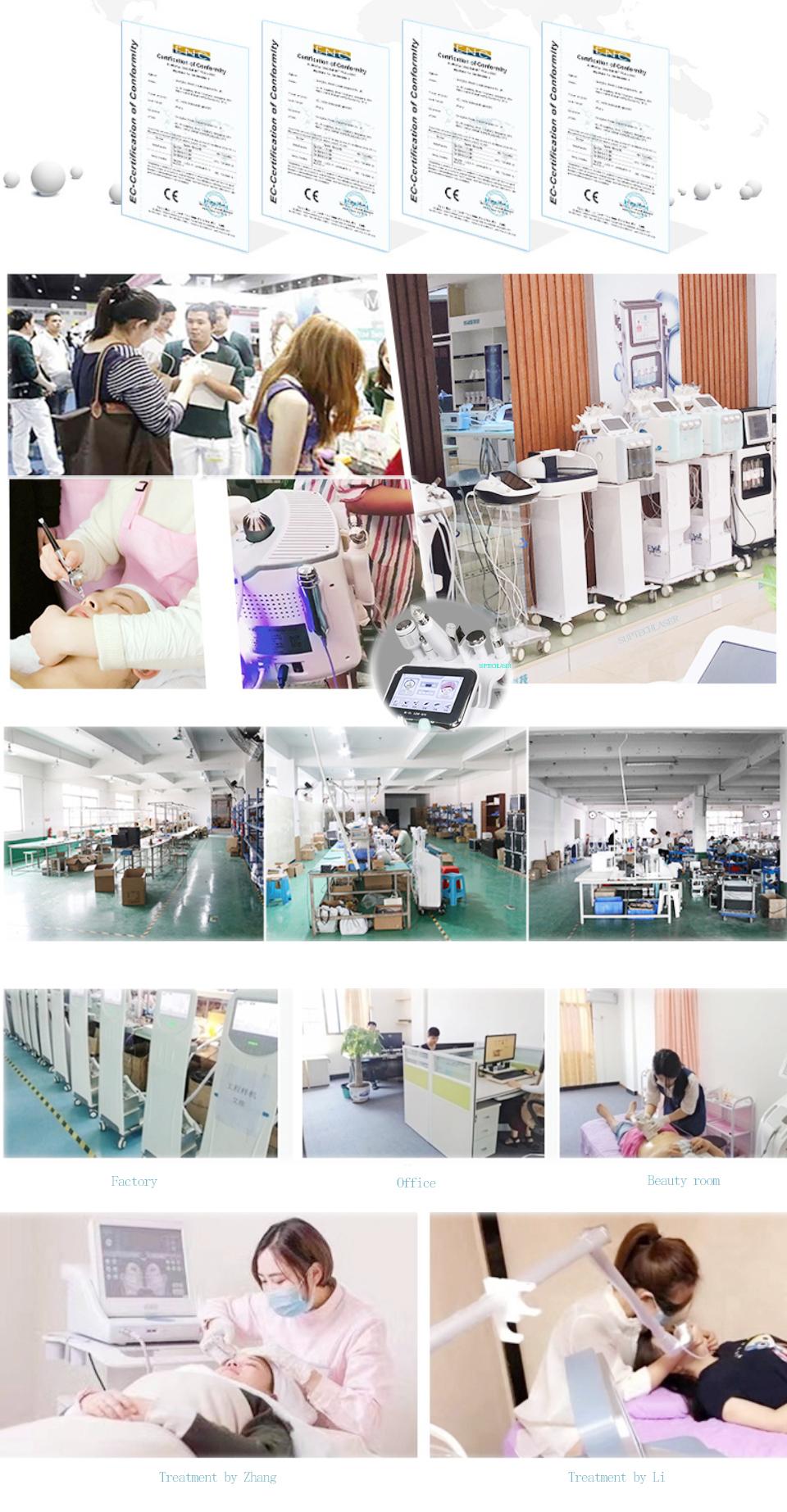 Contact Us
Beijing ADM Beauty Laser CO.,LTD.
Find Similar Products By Category