Product Details
Brand Name:
HHD
Place of Origin:
China
Purity:
99% Min
EINECS No.:
214-136-5
MF:
C11H15N2O8P, C11H15N2O8P
Other Names:
NMN
CAS No.:
1094-61-7
Product Description


Product name:BETA-NICOTINAMIDE MONONUCLEOTIDE Nicotinamide Mononucleotide NMN 1094-61-7
Other name: beta-Nicotinamide mononucleotide

nicotinamide mononucleotide

1094-61-7

beta-NMN

nicotinamide ribonucleotide

Nicotinamide ribotide

nicotinamide D-ribonucleotide

nicotinamide nucleotide

beta-Nicotinamide ribonucleotide

Nicotinamide ribonucleoside 5'-phosphate

Nicotinamide D-ribonucleotide

β-Nicotinamide ribose monophosphate

Nicotinamide nucleotide

CAS:1094-61-7

Molecular Formula:C11H15N2O8P

Molecular Weight:334.22

EINECS:214-136-5

Purity:99%
Nicotinamide mononucleotide (NMN), a product of the NAMPT reaction and a key NAD+ intermediate, ameliorates glucose intolerance by restoring NAD+ levels in HFD-induced T2D mice. NMN also enhances hepatic insulin sensitivity and restores gene expression related to oxidative stress, inflammatory response, and circadian rhythm, partly through SIRT1 activation. NMN is used for studying binding motifs within RNA aptamers and ribozyme activation processes involving β-nicotinamide mononucleotide (β-NMN)-activated RNA fragments.



1. Who we are?



Wuhan hengheda pharm Co., Ltd., located in Wuhan, China, was founded in the year of 2013 by Dr. Zhou



We are now the few professional manufacturers for the series of natural high purity product, such as astragalus extract (Astragaloside IV and Cycloastragenol), Gardenia jasminoides Ellis extract (Genipin, Geniposide and Geniposidic acid) and Galangin in China.



Dr Zhou majored in natural plant chemistry and new chemical synthesis , who was graduated from Shanghai Institute of Biology, Chinese Academy of Science.)



2. Do we have the test reports for our products provided by the independent third party?



Every batch of our product was tested by authorized independent third party, Analysis testing center, Shanghai branch, Chinese Academy of Science. We send goods to customers with test report and COA. Our products were also tested by American Analytical Chemistry Laboratories and Chromadex too.



3. What is our advantage?



The series of natural extracted product are all self-developed, produced and tested. Mature production technology, strict cost control, and perfect quality assurance system, ensure the product stability and competitive price.



4. How we perform an order?



Email inquiry is preferred in our company. We usually give our formal quotation list or formal reply within 24 hours including price, lead time and any other information customer needed. Our quotation is usually valid for three months.



5. What is the minimum order quantity?



No matter how much do you need, we all can supply you with the suitable package, from sample quantity to bulk order.

Credit member
Wuhan Hengheda Pharm Co., Ltd.
Wuhan Hengheda Pharm Co., Ltd. is a hi-tech enterprise located in Wuhan Private Science and Technology Park, specializing in custom synthesis, manufacture and import & export of fine chemicals, APIs and pharmaceutical intermediates. Hengheda Pharm has complete administration management and a good work team, which makes us grow fast in chemicals and pharmaceutical industry.Hengheda Pharm has a novel R&D center with advanced ventilation equipment and modern experiment equipment. We offer friendly working environment and have skilled people with rich experience in various kinds of experiments and talent chemists professional in R&D and QC. All of these make us provide good quality products with high rating.Hengheda Pharm follows the principle of "quality first, customer above and credit fundamentality", wishing to offer the best products to our customers.
View more
Contact Us
Wuhan Hengheda Pharm Co., Ltd.
Find Similar Products By Category
Please complete the file below, we will email the catalog to you
Send
Send Successfully !
We will contact you as soon as possible!
Continue View
Please Enter your Email Address
Please enter the content for your inquiry.
We will find the most reliable suppliers for you according to your description.
Send Now
INQUIRY ABOUT Wuhan HHD API beta-nicotinamide Mononucleotide CAS 1094-61-7 Powder NMN Nicotinamide MononucleotideWuhan Hengheda Pharm Co., Ltd.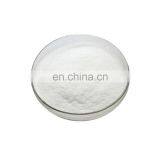 $3 - $5 / Gram
1 Grams
99% Min
Please Enter your Email Address
No typing, "Quick question" Help you!
Please enter the content for your inquiry.
Please reply me within 24 hours.
Yes! I would like verified suppliers matching service!
Send Now
Be contacted easily by perfecting the information.
Finish
Successfully!
Thank you for your enquiry and you will be contacted soon.
Continue View