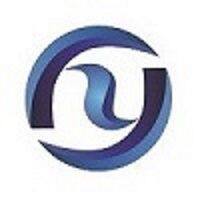 Chongqing Enrich Engineering and Technology Co., Ltd

China Manufacturer with main products:hydropower plant equipments ,electric power equipments ,power distribution equipments ,hydro turbine generator ,Industrial water filter&oil purifier ,Instrument transformer ,Power quality monitoring&improvement ,Reactor/Inductor ,Busduct ,Circuit breaker&Isolating switch&Load switch ,Filter press ,Slurry Pump
High Quality High Voltage HV Three Phase Three Wire Static Var Generator Svg Compensator Module Steplessly Compensate Reactive Power Reactive Power Compensation Device for Electricity Saving Device Msvc
USD $1000 - $20000 / Set |Get Latest Price

1 Set / Sets

5000 Set / Sets per Month

Chongqing

T/T

15 days
Add To My Cart
Download Product Catalog
Product Details
| | | | | | |
| --- | --- | --- | --- | --- | --- |
| Brand Name: | Enrich | Place of Origin: | China | Model Number: | SVG, MSVC |
Packaging Details
Wooden case
Product Description
SVG high voltage static type reactive power compensation device
As the next generation product of SVC, SVG has more superior performance in many aspects such as response speed, stable grid voltage, reduce system loss, increase transmission capacity, increase transient voltage limit, reduce harmonics and reduce using area.
Working principle
A self-commutating bridge circuit is formed by a turn-off high-power power electronic device(i.e. IGBT), connected in parallel to the power grid by reactor, and the amplitude and phase of the output voltage on the AC side of the bridge circuit are appropriately adjusted, or its AC side current is directly controlled, it can quickly absorb or emit the required reactive power to achieve the purpose of dynamic reactive power compensation. When the direct current control is adopted, the AC side current is directly controlled, which can not only track and compensate the inrush current of the impact load, but also track and compensate the harmonic current.
Device composition
SVG device is composed of connecting reactor, starting device, IGBT converter valve group, control system, etc.
Technical parameters

1.Input
1.1 Power grid voltage: single phase / three, 50Hz 6kV / 10kV / 35kV / 27.5kV / 55kV
1.2 Allowable operating voltage: <120%

2.Compensation performance
2.1 Power factor:> 0.95 (within the compensation capacity range)
2.2 Harmonics: meet the power quality common grid harmonic standards GB / T14549-93
2.3 System response: up to 5ms
2.4 Reliability and life: design life 20 years, Mean Time between the Failures MTBF> 75000 hours, mean time to recovery MTTR <5 minutes

3.Others
3.1 Protection function: over current, short circuit, grounding, over voltage, under voltage, input phase loss, over temperature, control power failure, communication failure
3.2 System structure: integrated design, modular design, overall transportation, easy installation
3.3 High-voltage isolation: fiber-optic signal transmission
3.4 Power semiconductor: IGBT
3.5 Cooling method: air-cooled / water-cooled
3.6 Protection level: IP20 (customized ones are available)

4.Control
4.1 Control methods: instantaneous current detection technology, PWM current tracking control technology, direct current closed-loop control technology, DC-side voltage balance control technology
4.2 Control chip: using the most advanced digital signal processor DSP, field programmable gate array FPGA
4.3 Ancillary functions: full digital microcomputer control, real-time communication network, self-diagnostic function, dual power supply
4.4 Control functions: reactive power compensation, harmonic current compensation, negative sequence current compensation, comprehensive control
4.5 Control power: 380VAC or 220VDC
4.6 Communication: Modbus protocol
4.7 Industrial control computer display: power grid current, grid voltage, load current, compensation current, active power, reactive power, power factor, etc.

5.Environment
5.1 Place: indoor, no explosive or corrosive gas
5.2 Ambient temperature: 0-40℃
5.3 Ambient humidity: <90%, no condensation
5.4 Altitude: below 1000 meters (above 1000 meters need to be customized)
5.5 Storage and transportation temperature: -40 ℃ -70 ℃
Technical advantages
SVG belongs to the third generation of dynamic reactive power compensation technology. The compensation device based on the voltage source inverter realizes the leap of the reactive power compensation function. It no longer adopts large-capacity capacitors and inductors, but realizes reactive power conversion through high-frequency switches of high-power power electronic devices.
Because most users want to compensate reactive power instead of absorbing reactive power, SVG has the function of continuous and rapid absorbing& emitting reactive power. Therefore, under normal circumstances, SVG is usually used together with FC. In this way, the combined equipment can not only take advantage of SVG, but also greatly save equipment costs.
MSVC series magnetically controlled reactor type high voltage static reactive power compensation device
Magnetically controlled reactor type high-voltage static reactive power compensation device (hereinafter referred to as "MCR type SVC device") is suitable for installation in systems with frequent changes of reactive load, such as high-voltage systems like wind power, photovoltaic power stations, electric arc furnaces, rolling mills, mine hoists, and electric locomotives. The product has the characteristics of high reliability, fast response speed, continuous stepless adjustable, small size, free maintenance and so on. It is an ideal dynamic reactive power compensation equipment for power system, electrified railway, metallurgy, mining, new energy and other industries.
MCR type SVC device is mainly composed of FC filter (or fixed) capacitor branch way, MCR magnetron reactor (including MCR body and excitation system), automatic control and protection system, etc. The FC branch way is used to provide the capacitive reactive power required by the system. At the same time, it can also be designed as a multi-channel passive filter to achieve the purpose of harmonic treatment. MCR magnetically controlled reactors are used to balance excess capacitive reactive power generated by load fluctuations in the system and stabilize voltage fluctuations caused by load shocks. The control and protection system is responsible for providing instructions for the reactive power control of the entire system and providing corresponding protection for the entire device.
Features
1. Fast tracking reactive power adjustment, using "magnet valve" type controllable saturation reactor (MCR), auto-coupling DC excitation and limit magnetic saturation work mode, which greatly reduces harmonics, and has low active loss and fast response speed features.
2. Using optically isolated phase-shift triggering technology and fiber-optic transmission phase-shift trigger to improve the system insulation level, enhance the anti-interference ability of the device, and reduce the size of the equipment.
3. The control element is a low-voltage thyristor, which does not need to bear high voltage and large current during operation, it is safe and reliable, it has small heat generation, and it can be naturally cooled, auxiliary cooling equipment is not required.
4. Flexible installation methods, both outdoor and indoor are available. Small size, high reliability, free maintenance and long service life.
5. It adopts multi-CPU parallel processing technology with high degree of automation. It can realize various complete control and protection functions of MCR and FC branches, on-line monitoring of switches, harmonic measurement and control, etc., it can also realize various data transmission and "four remote "function. Simple operation and friendly and convenient user interaction.
Technical Parameters
1.System rated voltage: 6kV, 10kV, 20kV, 35kV, 66kV.
2.Maximum capacity of MCR branch: 50000kvar.
3.MCR adjustment range: 1% -100%.
4.Maximum capacity of FC branch: 100000kvar.
5. Response time: 80 ~ 300ms.
Normal use conditions
1. Indoor and outdoor use.
2. Generally, the altitude does not exceed 1000m.
3. Ambient temperature: -30℃~+ 50℃.
4. Relative humidity: the daily average does not exceed 95%, and the monthly average does not exceed 90%.
5. Installation site: no severe mechanical vibration, no harmful gas and steam, no conductive or explosive dust.
6. Anti-pollution ability: creepage ratio of external insulation is not less than 25mm / kV (for the highest operating voltage of the system).
7. Earthquake: the intensity does not exceed 8 degrees.
8. Wind speed: <35m/s.
Note: High prototype anti-pollution ability and special environment products need to negotiation separately.
Other high voltage compensation device:
High-voltage TSC type dynamic reactive power compensation device
High-voltage MCR type dynamic reactive power compensation device
High voltage reactive power compensation device for arc furnace
Contact Us
Chongqing Enrich Engineering and Technology Co., Ltd

Contact

Guangjian Duan

Phone

86-23-62540401
Find Similar Products By Category