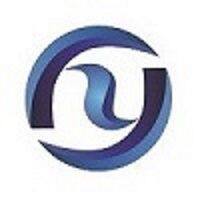 Chongqing Enrich Engineering and Technology Co., Ltd

China Manufacturer with main products:hydropower plant equipments ,electric power equipments ,power distribution equipments ,hydro turbine generator ,Industrial water filter&oil purifier ,Instrument transformer ,Power quality monitoring&improvement ,Reactor/Inductor ,Busduct ,Circuit breaker&Isolating switch&Load switch ,Filter press ,Slurry Pump
Home > Products > Industrial water filter and oil purifier > Portable Automatic High-Pressure Hydrostatic Pressure Pump Nitrogen Gas Booster Filling Machine with Electronic Scale Pressure Reducing Station Gas Booster Compressor Pressure Test Nitrogen Filling Machine Booster Pumps Water Pressure Oxygen Extinguisher
Portable Automatic High-Pressure Hydrostatic Pressure Pump Nitrogen Gas Booster Filling Machine with Electronic Scale Pressure Reducing Station Gas Booster Compressor Pressure Test Nitrogen Filling Machine Booster Pumps Water Pressure Oxygen Extinguisher
USD $100 - $2800 / Set |Get Latest Price

1 Set / Sets

5000 Set / Sets per Month

Chongqing

T/T

15 days
Add To My Cart
Download Product Catalog
Product Details
Brand Name:
Enrich Engineering
Place of Origin:
China
Model Number:
CDZ
After-sales Service Provided:
Overseas third-party support available
Condition:
New
Packaging Details
Wooden case
Product Description
Nitrogen charging cart
Nitrogen filling vehicle
CDZ nitrogen charging vehicle
Model description
CDZ-35-Y1
CDZ: Nitrogen filling cart
35:Maximum charging pressure. 25,35,42Mpa
Y1: Charging cylinder reversing mode. Y1:hydraulic controlled pilot-operated type
Nitrogen charging cart is also called nitrogen-filling tool, nitrogen booster
CDZ nitrogen charging vehicle is a special equipment used to fill nitrogen into hydraulic- bladder/capsule accumulators, piston accumulators, hydraulic diaphragm accumulators and other high-pressure vessels and increase nitrogen pressure.


Usually, when the nitrogen is filled to the accumulator directly from the nitrogen bottles, the maximum nitrogen filling pressure is 13.5Mpa. If the pre-charged nitrogen pressure required in the accumulator exceeds 13.5Mpa, this nitrogen filling cart can be used to realize this. The highest pressure can reach 42Mpa.
Working principle
This nitrogen charging cart consists of three parts: hydraulic system, gas circuit and electrical circuit. The pilot selector valve of the hydraulic system controls the two-way supercharger to reciprocate continuously. One gas cavity sucks nitrogen from the nitrogen bottles, and the other gas cavity presses the sucked nitrogen into the accumulator or high-pressure container through the valve device. When the nitrogen pressure in the accumulator reaches the pre-set value, the electric contact pressure gauge sends a signal to stop the hydraulic system.
Technical specifications
Model

Nitrogen input pressure(Mpa)

Maximum output pressure(Mpa)

Oil pump

Supercharger

Weight (kg)

Pressure(Mpa)

Flow(L/min)

supercharge ratio

Boost times (times / min)

CDZ-25Y1

3.0-13.5

25

7

9

1:4

8

338

CDZ-35Y1

35

1:6

6

CDZ-42Y1

42

8

14-16

1:7

7.5
Precautions for use and order
1.This product is only suitable for nitrogen. The use of oxygen or other flammable and corrosive gases is strictly prohibited.
2.The nitrogen filling pressure has been adjusted well according to the user's requirements when leaving factory. It can be directly used after connecting to the power supply without adjustment again. If you want to change the nitrogen filling pressure, it just need to adjust the electrical contact position of the electric contact pressure gauge.
3.In addition to the full code of the complete model, the actual nitrogen charging pressure should also be indicated when ordering.
Contact Us
Chongqing Enrich Engineering and Technology Co., Ltd

Contact

Guangjian Duan

Phone

86-23-62540401
Find Similar Products By Category