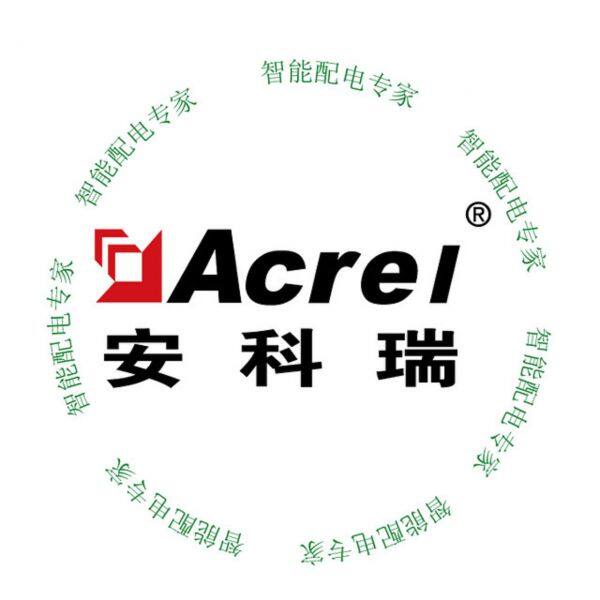 Acrel Electric Co., Ltd

China Manufacturer with main products:Hall Sensor ,Split Core Current Transformer ,AC Energy Meter ,DC Energy Meter ,IoT Wireless Power Meter ,PV/Solar Inverter Energy Meter ,Data Center Power Meter ,Wireless Temperature Monitoring System and Sensors ,Medical IT Products ,City Utility Tunnel Moter Protector ,Electrical Insulation Safety Products ,Energy Quality Improvement
433MHz wireless conmunications temperature sensor of circuit breaker ATE400 switchgear temperature controller
USD $36 - $36 / Piece |Get Latest Price

1 Piece / Pieces

999 Piece / Pieces per Month

shanghai

T/T L/C Other Cash

7 days
Add To My Cart
Download Product Catalog
Product Details
Brand Name:
Acrel
Place of Origin:
China
Model Number:
ATE100M
Temperature Range:
-40℃~125℃.
Usage:
Indoor
Theory:
Temperature Controller
Accuracy:
±1℃
Product Description
General
Wireless temperature measurement products are suitable for temperature monitoring of cable joints, circuit breaker contacts, copper bars, cables, and equipment surfaces in medium-voltage and low-voltage switchgear, and reflect the operating status of equipment in a timely, continuous and accurate manner to improve the safety on equipment.
Structure
433MHz wireless comnications sensor
Technical Features
Signal reciever
Temperature monitoring with LCD display
Installation Method
The mini type called ATE400 is suitable for using at moving contacts, bus bars, cables and joints between bus bar and cable.
Mini type passive temperature sensor structure introduction:
1 —— The core of wireless temperature sensor ATE400
2 —— alloy bottom, touched with temperature probe
3 —— metal hasp, for fixing alloy chip
4 —— alloy chip, for CT-powered
5 ——silicone gasket, used to support the alloy chip
6 ——alloy chip hole, used to install the alloy chip
Firstly, take 2 pieces of alloy chips through the mounting hole of metal hasp, meanwhile fold the alloy chips and fix the metal hasp in the middle of alloy chips. Secondly, take the folded alloy chips through one silicone gasket, the core of ATE400 and another silicone gasket in turn.Thirdly, circle the whole alloy chips around the mounting position and tension the alloy chips, then tighten the screw on the metal hasp. Finally, subtract the excess alloy chips. The complete installation process is shown in Figures 1 to 4.
Typical Solution
Acrel Co., Ltd. [Stock Code: 300286.SZ] is one of the few leading companies in China who provides various systematic solutions of power monitoring, power control, energy management and electrical safety for smart grid users.
Certificate
Packing
Shipping
Contact Us:
Credit member
Acrel Electric Co., Ltd Ltd. [Stock Code : 300286. SZ] is a high-tech enterprise concentrating on research, production, sales and services. It mainly provides systemic solutions of energy efficiency management and electrical safety for users. 'Acrel' is equipped with the complete production lines from cloud platform software to sensors. Until now, it has more than 8000 sets systemic solutions used in China to help users to realize energy visual management ,supply energy data services and improve electrical efficiency and safety. 'Acrel' has maintained steady growth since its listing in 2012. The company will adhere to the concept of 'innovation,high-efficiency,unity and honesty' and it provides more high-quality solutions,products and service for power system users and micro-grid.

Acrel Energy Efficiency Management Systems include various cloud platforms for substation operation and maintenance, electrical safety, environmental equipment monitoring and prepaid management, and many systems and related products such as intelligent transformer and distribution monitoring system, power quality management system, building energy consumption management systems, industrial energy management and control platform, leakage fire monitoring system, fire power monitoring system, fire resistant door monitoring system, emergency lighting and evacuation instructions system, charge management system for charging piles, dynamic monitoring system for data center , intelligent lighting control system,IT distribution insulation monitoring system and so on.

In order to quickly respond to customers' demands, the company set up branches and offices in major cities in China and provides users with high-quality product experience.

Through years of accumulation and development, the company has won wide praise in product quality and service from customers at home and abroad.
View more
Contact Us
Acrel Electric Co., Ltd

Contact

Shelly Zhang

Phone

86-21-18702111813
Find Similar Products By Category