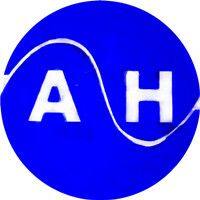 Chengdu Chelation Biology Technology Co.,Ltd

China Manufacturer with main products:amino acid fertilizer ,compound amino acid powder ,amino acid agriculture ,amino acid feed additives ,enzymatic Hydrolysis amino acid powder 80% ,amino acid chelate Iron fertilizer ,amino acid liquid ,EDDHA-Fe Iron chelate organic fertilizer ,chelated calcium amino acid foliar ,water soluble amino acid powder ,factory price amino acid ,aminoacidos liquidos
Product Details
| | | | | | |
| --- | --- | --- | --- | --- | --- |
| Brand Name: | -- | Place of Origin: | China | Model Number: | -- |
| Type: | Other, amino acid | Application: | Agriculture | Purity: | 99% |
| State: | Powder | EINECS No.: | == | MF: | 2021-03-02 |
| Other Names: | Iron Chelated EDDHA-fe | CAS No.: | -- | Release Type: | Controlled |
Packaging Details
25KG/Bag
Product Description
High Quality Fe EDDHA 16455-61-1 EDDHA-Fe 6% Iron Chelated Fertilize O-O 4.8 Powder Form Micronutrient Fertilizer
Iris Liu
Cell phone: 00
86
18408228266
Whatapp/Wechat: 008618408228266
Skype: Iris Liu1218
Chemical name EDDHA-FeNa
Molecular N2O6FeNa
Molecular weight 435.2
Index
Purple red and brown solid powder, easy to soluble, PH (1%) is 7.0-9.0, it mainly apply on Fe supplements for all crops.
Amino Acid Powder 40% Amino Acid Powder45% Amino Acid Powder 60%
Amino Acid Powder65% Amino Acid Powder 70% Amino Acid Powder 80%
Amino Acid Liquid 30% Amino Acid Liquid 40% Amino Acid Liquid 50%
Contents
Fe chelate ≥99% base on C18H16N2O6FeNa to calculate
Fe ≥6.0% PH (1%) is 7.0-9.0
EDDHA Fe is Ethylene Diamine Dimythel Hydroxy phenol acid. It contains a central iron atom connected strongly and available for absorption by the plant.
Role of Fe in Plant
· It is part of chlorophyll formation (Green stain)
· Necessary in the photosynthesis process and plant respiration.
· Important role in synthesis of protein in plant.
· Building the nuclear acid (RNA) in plant.
DOSAGE

Type of Crops Application Rate
Fruit Trees(Apple,Pear,Peach,Lemons..) 3-5Kg/ha
Citrus 4-6Kg/ha
Pistachio 4-6Kg/ha
Vegetables 3-4Kg/ha
Grapes 3-4Kg/ha
Omamentals,Flowers 3-5Kg/ha
These amounts will be lncreased with the growth stage and crops`need

Application Time:
The best time of application is in spring before growth or around planting time to provide plants` iron need.

Direction for use:
the mentioned amounts of EDDHA-FE should be mixed with soil in the shadow area of the plants before irrigation.

in the case of other irrigation systems (drip,sprinkler etc.),disslove it with irrigation water.
Package and Storage
20KG/BAG,10KG/BAG.
Please keep sealed and store in a dry place.
Free Sample Available
Customized Package Available
Technical Consults
OEM Services
Shipping Service
After-Sales Service
Contact person
Iris Liu
Cell phone: 00
86
18408228266
Whatapp/Wechat: 008618408228266
Skype: Iris Liu1218
Contact Us
Chengdu Chelation Biology Technology Co.,Ltd

Contact

Iris Liu

Phone

86-184-08228266

Address

Jinniu District Chengdu,Sichuan
Find Similar Products By Category