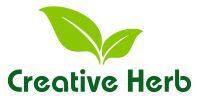 Shaanxi Creative Herb Biotechnology Co.,Ltd

China Manufacturer with main products:Apigenin 98% ,Stevia leaf extract ,Citrus bioflavonoids ,alpha-bisabolol ,konjac extract glucomannan (KGM) ,resveratrol 50%-98% ,Spirulina powder;Spirulina extract phycocyanin ,genistein 98% ,Kaempferol 30%-98% ,NMN (Nicotinamide mononucleotide)99% ,soapberry extract saponins ,luteolin 98%
Product Details
Brand Name:
CREATIVE-HERB
Place of Origin:
China
Model Number:
/
Type:
Immune Function Agents
Purity:
98.5%-101.%
EINECS No.:
/
MF:
C5H9NO3S
Other Names:
NAC
CAS No.:
616-91-1
Grade Standard:
Food Grade
Packaging Details
1KG,5KG packaged with aluminum foil bag.25kg/drum
Product Description
N-Acetyl-L-Cysteine; N-Acetyl-Cysteine (NAC),NAC 99% CAS NO.616-91-1
Product name : N-Acetyl-L-Cysteine
CAS NO.616-91-1
Purity: 98.5%-101%
pH: 2.0-2.8
Melting Point:106-110
Loss on drying: less than 0.5%
Residue on ignition : less than 0.2%
Chloride : less than 0.04%
Sulfate: less than 0.03%
Ammonium : less than 0.02%
What does NAC do for Covid ?
N-acetylcysteine (NAC) has been used in clinical practice to treat critically ill septic patients, and more recently for COVID-19 patients. NAC has antioxidant, anti-inflammatory and immune-modulating characteristics that may prove beneficial in the treatment and prevention of SARS-Cov-2
Things you need to know about NAC effects
1.Cysteine is a conditional or semi-essential amino acid. You can find it in high-protein foods such as beef, chicken, eggs, and whole grains.What makes cysteine semi-essential is that your body can produce it from two other amino acids: serine and methionine. If your body is low on these two amino acids, then cysteine supplementation may become essential.
N-acetyl cysteine (NAC) is a supplement form of cysteine. Your body doesn't make it and it's not found in foods, but it still plays an important role. Like cysteine, NAC bonds with glutamine and glycine to form glutathione, a powerful antioxidant. Glutathione performs many functions throughout your body, such as helping to maintain your immune system
2.One of NAC's most important jobs is to help your body replenish its glutathione stores. As one of your body's most potent antioxidants, glutathione helps to get rid of cell-damaging free radicals.Reducing oxidative stress can help to lower your risk of developing chronic conditions such as heart disease, diabetes, and infertility.
Shaanxi Creative Herb Biotechnology Co.,ltd mainly supply N-acetyl-Cysteine in large quaitty with a factory price . We export this product to USA, AU,Korea in large quantity ,for more information ,Email or Call us please !
Contact Us
Shaanxi Creative Herb Biotechnology Co.,Ltd

Contact

cherry wang

Phone

86-29-86219897

Address

weiyang Xi'an,Shaanxi
Find Similar Products By Category