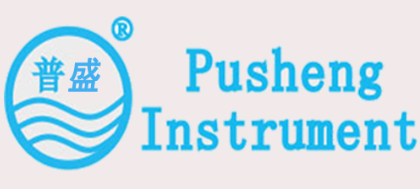 Kaifeng Pusheng Instrument Co., LTD

China Manufacturer with main products:water meters ,The mechanical water meters ,smart water meters ,Ultrasonic water meters ,ultrasonic flowmeters ,ultrasonic heat meters ,electromagnetic flowmeter ,GPRS intelligent water meter ,NB Smart water meter ,Waterman water meter ,The copper water meter ,Iron cover copper head water meter
Mod-bus communication connects smart water meter Lorawan prepaid smart water meter
USD $25.8 - $46 / Set |Get Latest Price

1 Set / Sets

10000 Set / Sets per Month

shanghai

T/T L/C D/P D/A Credit Card PayPal Cash Escrow Other

15 days
Add To My Cart
Download Product Catalog
Product Details
| | | | | | |
| --- | --- | --- | --- | --- | --- |
| Brand Name: | pusheng | Place of Origin: | China | Model Number: | DN15 DN20 DN25 DN32 |
Packaging Details
carton packing
Product Description
NB - IOT Internet of Things water meter solves the problem of manualr eading of traditional mechanical water met er. It can be widely used inresidential water meters andvarious industrial water pipe lines.
The water meter adopts the latest development of the company's domesticle ading NB - IOT communication modul e technology , and has high density, high precision and multi-dimensional functions for water meter acquisition . At the same time,
the communication module itself has the remarkable character is ticsofultra-lowpower consumption, stability and reliability. The structure of the surface adopts an integrated scheme, and the IP68 protection level is achieved by good sealing . Even if the in strument chamberenters water, it can ensure long-term reliable operation .
Technique Specification:
1. R (Q 3/ Q 1) :R 8 0
2. Accuracy Class : Class 2
3. Standard Compliance: ISO 4064: 2005( GB/ T 77 8- 20 07)
4. Data interface: NB - IOT
5. Water Temperature class : T 3 0
6. Power supply :Battery DC 3. 6 V lithium battery 6 , 11 , 15years
lifetime(optional)
7. Protection Class :IP68
8. Max . permissible Working Pressure: 1. 6 MPa
9. Mechanical Structure: Integration
10. Working Environmental Requirement :Ambienttemp. : - 15 ℃ ~
﹢ 7 0℃ ; Humidity:<10 0% (RH)
11. EMCClass: E1
12. Data Storage: 24 Month
13. Static Consumpion: Quiescent current < 10 μA
Kaifeng PuSheng instrument co., LTD., mainly producing all kinds of rotor meter, the level of spiral meter, vertical spiral water meter, water meter, prepaid intelligent water meter, IC card intelligent water meter, bluetooth intelligent water meter, nb intelligent water meter intelligent water meter and valve control meter, such as photoelectric read-only meter, ultrasonic heat meter, ultrasonic water meter, electromagnetic flowmeter, the throttle device, the vortex street flowmeter, Turbine flowmeter, and related software and hardware development, the company has intelligent circuit board and software research and development capabilities, through the ISO9000 certification system is a collection of research and development, production, sales, after-sales service, technical training as one of the high-tech production and development enterprises.
With decades of experience in the production and service of water meters, electricity meters and other meters and calibration devices, we have the best quality control experts and scientific research and production team in China. Company measurement experts get the measurers through certificate issued by the state in 1982, the quality control experts in 1968 (the original 983 factory), now known as artisans power of the luoyang bearing factory equipment factory work, presided over many products to participate in the national competition for weighing apparatus in China the national front row, computer industry core expert team with 20 years of experience, double card master, And scientific research institutes, universities, as well as a number of master's doctor cooperation to set up a RESEARCH and development service team, with various aspects of the system of research and development and production capacity, flow meter by decades of experience in the flow meter technical experts carefully built supervision. We service clients with unit of former five machine department, Beijing, Shanghai, ningbo and other places, shanxi, shandong, hebei, etc all kinds of users throughout the country, dozens of tap water company, we have training of luoyang, zhengzhou city tap water company check personnel, we have decades of instrument technical service and technical support capabilities.
Contact Us
Kaifeng Pusheng Instrument Co., LTD
Find Similar Products By Category