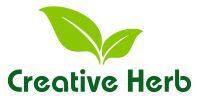 Shaanxi Creative Herb Biotechnology Co.,Ltd

China Manufacturer with main products:Apigenin 98% ,Stevia leaf extract ,Citrus bioflavonoids ,alpha-bisabolol ,konjac extract glucomannan (KGM) ,resveratrol 50%-98% ,Spirulina powder;Spirulina extract phycocyanin ,genistein 98% ,Kaempferol 30%-98% ,NMN (Nicotinamide mononucleotide)99% ,soapberry extract saponins ,luteolin 98%
ISO,KOSHER,HALAL certifed Acetylcysteine, N-acetyl-cysteine,N-acetyl cysteine ,N-Acetyl-L-Cysteine (NAC) 99%
USD $10 - $200 / Gram |Get Latest Price

1 Gram / Grams

800 Kilogram / Kilograms per Month

BEIJING,TIANJING,SHANGHAI

T/T L/C PayPal

3 days
Add To My Cart
Download Product Catalog
Product Details
Brand Name:
CREATIVE-HERB
Place of Origin:
China
Model Number:
/
Type:
Vitamins, Amino Acids and Coenzymes
Purity:
99%
EINECS No.:
/
MF:
C5H9NO3S
Other Names:
Acetylcysteine
CAS No.:
616-91-1
Grade Standard:
Food Grade
Packaging Details
1kg,5kg pacakged with aluminum foil bag.25kg/drum,free sample provided for checking.
Product Description
ISO,KOSHER,HALAL certifed Acetylcysteine, N-acetyl-cysteine,N-acetyl cysteine ,N-Acetyl-L-Cysteine (NAC) 99%
Product name: N-acetyl-L-Cysteine

Other name :
Acetyl Cysteine, Acétyl Cystéine, Acetylcysteine, Acétylcystéine, Chlorhydrate de Cystéine, Cysteine, Cystéine, Cysteine Hydrochloride, Cystine, Hydrochlorure de Cystéine, L-Cysteine, L-Cystéine, L-Cysteine HCl, L-Cystéine HCl, NAC, N-Acetil Cisteína, N-Acetyl-B-Cysteine, N-Acétyl Cystéine, N-Acetyl-L-Cysteine, N-Acétyl-L-Cystéine, N-Acetylcysteine, N-Acétylcystéine
Molecular Formula :C5H9NO3S
Molecular Weight: 163.195
CAS NO.616-91-1
Overview of N-acetyl-L-Cysteine:

N-acetyl cysteine (NAC) comes from the amino acid L-cysteine. Amino acids are building blocks of proteins. NAC has many uses and is an FDA approved drug.

N-acetyl cysteine is an antioxidant that might play a role in preventing cancer. As a drug, it's used by healthcare providers to treat acetaminophen (Tylenol) poisoning. It works by binding the poisonous forms of acetaminophen that are formed in the liver.

People commonly use N-acetyl cysteine for cough and other lung conditions. It is also used for flu, dry eye, and many other conditions, but there is no good scientific evidence to support many of these uses. There is also no good evidence to support using N-acetyl cysteine for COVID-19.


Although many dietary supplement products contain N-acetyl cysteine, the US FDA states that it's illegal for dietary supplements to contain N-acetyl cysteine since it's technically an approved drug. Prescription N-acetyl cysteine products are available under the guidance of a healthcare provider.
Certificate of Analysis

Contact Us
Shaanxi Creative Herb Biotechnology Co.,Ltd

Contact

cherry wang

Phone

86-29-86219897

Address

weiyang Xi'an,Shaanxi
Find Similar Products By Category