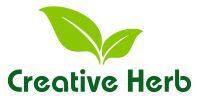 Shaanxi Creative Herb Biotechnology Co.,Ltd

China Manufacturer with main products:Apigenin 98% ,Stevia leaf extract ,Citrus bioflavonoids ,alpha-bisabolol ,konjac extract glucomannan (KGM) ,resveratrol 50%-98% ,Spirulina powder;Spirulina extract phycocyanin ,genistein 98% ,Kaempferol 30%-98% ,NMN (Nicotinamide mononucleotide)99% ,soapberry extract saponins ,luteolin 98%
Product Details
Brand Name:
CREATIVE-HERB
Place of Origin:
China
Model Number:
/
Type:
Herbal Extract
Packaging:
Drum, Plastic Container, Vacuum Packed
Grade:
Pharmaceutical grade
Variety:
Other, Sophora Japonica extract
Part:
Other, Fruit
Form:
Powder
Extraction Type:
Solvent Extraction
Packaging Details
1kg packaged with aluminum foil bag,25kg/drum
Product Description
Free sample anti-inflammatory with Sophora Japonica extract Kaempferol 30%,90%,98%
Product name : Kaempferol

Specification : 30%,98%
Botanical source: Sophora Japonica L.
CAS NO.520-18-3
Test Method :HPLC
Appearance: light yellow powder
Sample Policy: 1-5grams as free sample for checking

Main Market :USA,Europe,Korea

Function :

A.Anti-cancer
Kaempferol, the most common flavonoid, has been shown to reduce the risk of cancer with long-term diets. Studies have reported that high intake of kaempferol reduces the recurrence of advanced colorectal adenomas, and that high intake of kaempferol also significantly reduces the risk of pancreatic cancer compared to other flavonoids in the daily diet. Recent studies have shown that kaempferol also inhibits hepatocyte growth factor (HGF) and its receptor tyrosine protein kinase, which are associated with the growth and metastasis of medulloblastoma in children, and thus may be used as a dietary supplement to prevent and treat this disease.
B.
Anti-infective and anti-inflammatory
XU et al. showed that kaempferol has good antibacterial activity, also against methicillin-resistant Staphylococcus aureus (MRSA), and the K-Br paper tablet method showed that a concentration of 50 mg/tablet resulted in an inhibition circle of 8.5 mm for MRSA, which also had good antibacterial activity against Vibrio cholerae and Enterococcus faecalis. In the antiviral field, kaempferol showed concentration-dependent inhibition at non-cytotoxic concentrations.
In terms of anti-inflammation, kaempferol achieves its anti-inflammatory effect mainly by inhibiting the expression of inflammatory factors.
C.
Diabetes Prevention and Control
Atherosclerosis (AS) is a chronic inflammatory disease of the blood vessel wall. Studies have shown that kaempferol not only inhibits copper ion-induced oxidation of low-density lipoprotein (LDL) to oxidatively modified LDL (ox-LDL), but also reduces the expression of CD 36 protein on the surface of THP-1 macrophages, preventing the uptake of ox-LDL by these cells, thereby preventing atherosclerosis Sclerosis
Contact Us
Shaanxi Creative Herb Biotechnology Co.,Ltd

Contact

cherry wang

Phone

86-29-86219897

Address

weiyang Xi'an,Shaanxi
Find Similar Products By Category