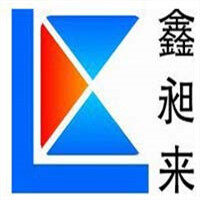 Qingdao Xinchanglai Silica gel Co., LTD

China Manufacturer with main products:silica gel desiccant ,blue silica gel indicator ,orange silica gel indicator ,Air separation water resistant silica gel ,Column chromatography on silica gel ,Silica gel bleaching sand ,Basic silica gel raw material ,Coarse microsphere silica gel
Product Details
Brand Name:
xinchanglai
Place of Origin:
China
Model Number:
type B
Purity:
≥98%
CAS No.:
7631-86-9
Appearance:
spherical
Grade Standard:
Industrial Grade
Packaging Details
25kg/bag
Product Description
Fragrance silica gel has strong adsorption capacity, can effectively remove indoor odor, harmless to human body, beautiful, with light fragrance.
USES:

1, used in hotels, guesthouse, office, family room, toilet, kitchen, etc., can play to remove peculiar smell, fresh air purification effect, make people clear, improve work efficiency.
2, used for office, shoes and hats, stationery, clothing, headwear, gift packaging, etc. can achieve moisture absorption, remove peculiar smell, send out fragrance, improve taste and other functions.
3, put in the ashtray can remove the smell of smoke, fresh environmental air.

4, used in cars and all kinds of vehicles can improve the air inside the car, make the driver in a fresh and comfortable environment to drive easily, enhance the driver's attention and reaction

Contact Us
Qingdao Xinchanglai Silica gel Co., LTD
Find Similar Products By Category