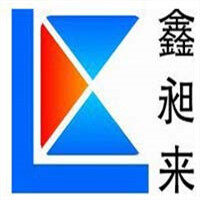 Qingdao Xinchanglai Silica gel Co., LTD

China Manufacturer with main products:silica gel desiccant ,blue silica gel indicator ,orange silica gel indicator ,Air separation water resistant silica gel ,Column chromatography on silica gel ,Silica gel bleaching sand ,Basic silica gel raw material ,Coarse microsphere silica gel
Product Details
Brand Name:
xinchanglai
Place of Origin:
China
Model Number:
type C
Purity:
≥98%
CAS No.:
7631-86-9
Appearance:
particles
Grade Standard:
Industrial Grade
Packaging Details
20kg/bag
Product Description
Silica gel decolorization sand refers to coarse silica gel as raw material processing production of decolorization sand, is also a commonly used in the market. Silica gel decolorization sand uses the principle that the structure of silica gel itself contains a large number of nanoscale molecular structures to adsorb pigment and impurities in waste oil or waste diesel oil.
2, low cost, wide application. Because of less slag, so the cost is reduced accordingly. Silica gel decolorization sand can not only wash the small oil refining with crude oil, but also deal with lubricating oil, reduce the first line, reduce the second line of oil, waste oil and other refined diesel oil and oil products that can not be washed out by the old way. It is widely applicable.
4, to solve the problem of waste treatment, with silica gel decolorization sand washed waste residue is not bonded, not agglomerate, not solidified, can be reused waste. If it is sold, it will sell more money than the waste residue washed out by the old way and solve the environmental problem.
Contact Us
Qingdao Xinchanglai Silica gel Co., LTD
Find Similar Products By Category