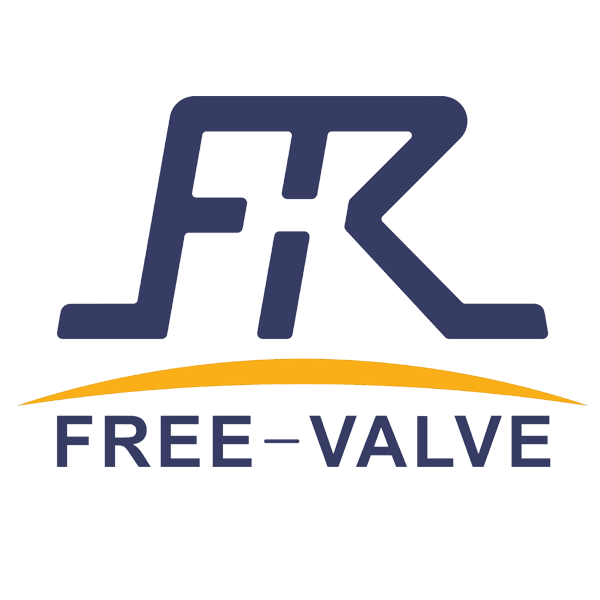 ZHENGZHOU FREE FLUID CONTROL TECHNOLOGY CO.,LTD

China Manufacturer with main products:Ceramic valve ,Ceramic lined composited pipe ,Ceramic lined ball valve ,Ceramic lined gate valve ,Ceramic lined double disc gate valve ,Ceramic lined knife gate valve ,Ceramic lined rotating disc gate valve ,Ceramic lined butterfly valve ,Pneuamtic gate valve ,Butterfly valve ,Check Valve ,Fluorine lining valves
Product Details
Brand Name:
FREE-VALVE
Place of Origin:
China
Model Number:
FRZ643TC
Material:
Casting
Structure:
Other, Rotary Disc Valve
Standard or Nonstandard:
Standard
Pressure:
Medium Pressure
Power:
Manual
Port Size:
DN100-DN350
Media:
Other, Abrasive medium
Temperature of Media:
Medium Temperature
Packaging Details
Ply-Wooden Box
Product Description
Pneumatic Ceramic Rotary Gate Valve
FREE-VALVE's Pneumatic operating Single Disc Ceramic Rotating Valve are designed for pressurized and vacuum systems including pneumatic conveying systems, discharge and vent applications in steel plant and coal power. The whole of ceramic sealing faces of the valves are well ground and polished, which is ensure a reliable sealing performance of the valve.
Features
1. The cylinder piston rod does not contact with the medium directly, which greatly prolongs the service life of the cylinder and has a higher service temperature without damaging the cylinder.
2. The sealing faces of the valve are made of toughened engineering ceramics with good abrasion resistance and prolonged service life.
3. Product with customized structural length and connection size is available.
4. The valve disc rotational motion can avoid the ash deposition on the sealing surface during opening and closing, so the valves have much longer service.
5. The valve body outlet end adopts slant structure, which is advantageous to the medium entering the valve cavity to fall automatically, preventing the medium in the valve cavity accumulation and causing the valve not to open properly.
6. The spring between the disc and disc seat is loaded with a floating connection. The spring force of the disc always matches the valve seat, ensures the sealing of the valve, and also helps to compensate for expanding when heated and contracting when cooled ,and sealing surface wear.
Technical Specification:
1) Size Range: NPS4~NPS12,DN50~DN300
2) Pressure Range: Class 150 /PN6 /PN10
3) Applicable Temperature: 0~200℃
4) Connection Type: Flange
5) Sealing material: engineering ceramics
6) Pressure test:GB/T13927, API598
7) Face to Face: GB/T12221, ASME B16.10
8) Valve body : GB/T12224,ASME B16.34
9)Operating Type: Pneumatic
Application:
FREE-VALVE's Pneumatic operating Single Disc Ceramic Rotating Valve are suitable for steel plant, cereals transport system, cement transport systems and EP system in coal fired power plant. In these applications, pneumatic conveying method is used to reduce manpower demand, and improve system efficiency and reliability, and is easy to realize automation.
Model:FRZ643TC
Price:1000-5000USD/set
Origin:China
Payment terms:TT,LC
Price terms:FOB,CIF.FCA,CFR
Delivery time:30 days
Brand:FREE-VALVE
Wechat ID:FreeValve
Email :sales@free-valve.com
Mobile:+8613523029957
Credit member
ZHENGZHOU FREE FLUID CONTROL TECHNOLOGY CO.,LTD
ZHENGZHOU FREE FLUID CONTROL TECHNOLOTY CO.,LTD specialized in manufacturing all kinds of high, medium and low pressure fluid control complete sets of flow control equipment, have over than 30 years industrial valve working experience .

The company has a young and energetic, the courage to open up the sales team, to take the advanced mode of operation, all-round attack, built a domestic and two international sales network, to establish and implement a marketing strategy "for customers to create value-added". FREE VALVE sales team to use the call center and e-commerce system to build a brand new marketing system, after-sales service also goes beyond the simple maintenance, warranty concept, to provide technical support to meet the user saving energy has become the core of the idea of selling.

The Board of Directors introduced a team of professional managers, and standardized management in accordance with the requirements of modern enterprise system. The company invested over 300 million, the establishment of a comprehensive area of municipal technology centers and science and technology personnel, and create a good research and living conditions for the introduction of high-level personnel, to increase the talent introduction and employee skills training efforts.

Today, in the Central Plains economic rise on the journey, FREE VALVE yesterday's success as into the starting line of the listed companies; fight dare to win FREE VALVE people is the full cast century corporate brand, in order to demonstrate the charm of oriental culture, and write FREE history a new chapter in triumph!
View more
Contact Us
ZHENGZHOU FREE FLUID CONTROL TECHNOLOGY CO.,LTD

Contact

David Li

Phone

86-371-55019379

Address

Zizhu road Zhengzhou,Henan
Find Similar Products By Category