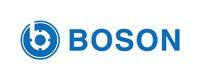 Zhengzhou Boson Abrasives Co.,Ltd.

China Manufacturer with main products:Sunnen honing stones ,diamond honing stones ,CBN honing stones ,diamond grinding wheels ,CBN grinding wheels ,Single pass diamond honing tools ,Honing tools ,Diamond Honing Sticks ,Honing Head ,single pass honing tools ,Honing stones ,Single Stroke Honing Tools
Product Details
Brand Name:
BOSON ABRASIVES
Place of Origin:
China
Model Number:
MD4
Size:
50-19-240
Type:
Abrasive Block
Packaging Details
Carton box.
Product Description
1. BOSON ABRASIVES Supply a full range of Superabrasives (diamond or CBN )Honing Stones, mounted and un-mounted abrasive sticks.
2. Replacements of Sunnen Honing Abrasives, Size: K3, K4, K5, K6, K8, K10, K12, K16, K20, L3, L4, L5, L6, L8, L10, L12, L16, L20, P20, P28, R28, H70, H50. Other size available upon request.
3. Bond Type: Metal bond
4. Grit Size: Our Diamond or CBN Honing Stones are made with GRIT SIZE from D251 to D46 according to FEPA standard and Finer grit size also available on request.
5. Metal bond CBN Honing Stones are suitable for efficient honing of case hardened steel (approx.60+-2 HRC), high alloy steels, centrifugal cast coatings, titanium-aluminum alloys.
6. Metal bond Diamond Honing Stones are suitable for honing welded soft steels, cast iron (GG25 to GGG60), bronze, brass, and other non-ferrous heavy metals, Nikasil, LDS, APS, Ceramics and other wear-resistant coatings.
7. Machines: Designed used on SUNNEN, Nagel, Gehring, Kadia, Engis, Nissin, Fuji, Delapean, MAS and others.
8. Honing tools: Single-stone honing tools, Multi-stone honing tools, Honing Heads, Single Pass Honing Tools.
Feel free to contact us for free sample and price. We will reply within 24 hours.

Contact Us
Zhengzhou Boson Abrasives Co.,Ltd.

Contact

Michael Cui

Phone

86-371-63683701

Address

Guancheng District Zhengzhou,Henan
Find Similar Products By Category