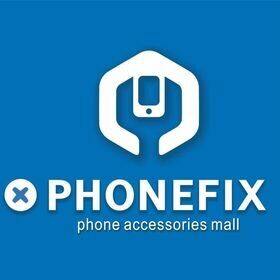 Shenzhen weikexiu technology Co.,Ltd

China Manufacturer with main products:Universal Programmer Device ,UP-828P Programmer , IC Test Sockets and Adapter ,Soldering Tools and soldering stations ,Electronic Measurement Intruments , Remote Key Programmer ,Transponder key chips and Car ECU ICs , Phone Repair Tools ,Phone Replacement Parts ,iPhone CHIP / NAND / EEPROM error repair machine
Product Details
Brand Name:
phonefix
Place of Origin:
China
Model Number:
SZN71
Theory:
Stereo Microscope
Drawtube:
Trinocular
Packaging Details
45*45*50cm
Product Description
SZN71 zoom stereo trinocular microscope adopts Greenough optical system electronic components PC board in the field of industry 4.0 education recognition. WF10X/22mm eyepiece 45° tilt 360° rotating head 0.67X-4.5X zoom objective 0.5X/0.7X/1.5X auxiliary objective.
Eyepieces:
High eye-point wide field plan eyepiece PL10×/22mm, with adjustable diopter
High eye-point wide field plan eyepiece PL15×/16mm, with adjustable diopter
High eye-point wide field plan eyepiece PL20×/12.5mm, with adjustable diopter
Objectives:
Zoom objective 0.67X – 4.5X, working distance: 100mm
Auxillary Lenses:
0.5X @ 177mm, 0.7X @ 120mm, 1.5X @ 47mm
Features
1. Featuring a Greenough optical system with a convergence angle of 10 degree, and wide field 22mm plan eyepieces, the SZN71 has excellent flatness and depth of field.
2. With new designed optical path and click stop function, the SZN71 Microscope is more precision and practical for inspection of electronic components and PC board in industrial field.
3. Its working distance is 100mm, and the maximum working distance is 177mm and the minimum is 47mm. The inter-pupillary range of the microscope is 52~76mm, and both two tube diopter adjustment(±5).
4. The zoom adjustment knob has click stops. This is a key improvement which ensures accurate magnification and is very useful for calibrated measurement especially when digital imaging.
5. It has built-in interlocking device and fixed eyepiece tube. Three auxiliary objectives, 0.5X, 0.7X, 1.5X, allows total magnifications from 3.3X to 135X.
6. SZN71 Microscope is available for scientific research, education and antiques identification etc.
Contact Us
Shenzhen weikexiu technology Co.,Ltd

Contact

phonefix nicole

Address

longgang Shenzhen,Guangdong
Find Similar Products By Category