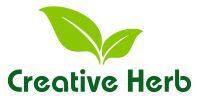 Shaanxi Creative Herb Biotechnology Co.,Ltd

China Manufacturer with main products:Apigenin 98% ,Stevia leaf extract ,Citrus bioflavonoids ,alpha-bisabolol ,konjac extract glucomannan (KGM) ,resveratrol 50%-98% ,Spirulina powder;Spirulina extract phycocyanin ,genistein 98% ,Kaempferol 30%-98% ,NMN (Nicotinamide mononucleotide)99% ,soapberry extract saponins ,luteolin 98%
Home > Products > Plant Extract > High sweetness, good taste,synergistic effect with Neohesperidin Dihydrochalcone 98% by HPLC
High sweetness, good taste,synergistic effect with Neohesperidin Dihydrochalcone 98% by HPLC
USD $1 - $200 / Kilogram |Get Latest Price

1 Kilogram / Kilograms

500 Kilogram / Kilograms per Month

BEIJING,SHANGHAI,TIANJING

T/T L/C PayPal

1 days
Add To My Cart
Download Product Catalog
Product Details
| | | | | | |
| --- | --- | --- | --- | --- | --- |
| Brand Name: | CREATIVE-HERB | Place of Origin: | China | Model Number: | CH20221116-3 |
| Type: | Sweeteners | EINECS No.: | / | MF: | C28H36O15 |
| Other Names: | NHDC | CAS No.: | 20702-77-6 | FEMA No.: | / |
Packaging Details
1kg,5kg Packaged with Aluminum foil bag.25kg packaged with paper drum
Product Description
High sweetness, good taste,synergistic effect with Neohesperidin Dihydrochalcone 98% by HPLC
Product Name: Neohesperidin Dihydrochalcone

Specification:98%
Test method:HPLC
CAS NO.20702-77-6
Botanical source: citrus aurantium L.
Short Brief of Neohesperidin Dihydrochalcone 98%
The sweetness of NHDC is 1500 to 1800 times that of sucrose and 20 times that of saccharin. NHDC has high sweetness, good taste, non-toxic and harmless, and has a synergistic effect on other sweeteners or fragrances. This product has a refreshing taste and a long-lasting aftertaste. There is no unpleasant feeling of saccharin or stevia after use. What's more commendable is that NHDC has an excellent effect of improving taste, coupled with its sweetness time is a little bit late and lasting for a long time, so NHDC is used as a unique additive in combination with other sweeteners for food With the improvement, enhancement and overall improvement of beverage taste, and has an excellent effect of shielding bitterness.
Contact Us
Shaanxi Creative Herb Biotechnology Co.,Ltd

Contact

cherry wang

Phone

86-29-86219897

Address

weiyang Xi'an,Shaanxi
Find Similar Products By Category