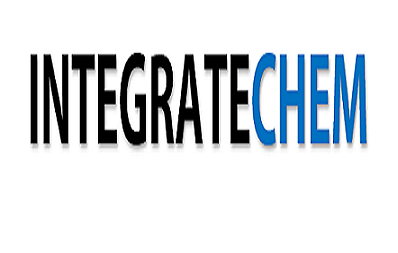 Weifang Integratechem Co., Ltd.

China Manufacturer with main products:Dimethyl Adipate ,Acetyl Tributyl Citrate ,Pullulan ,dibutyl maleate ,1 ,3 ,5 -Tris (2-hydroxyethyl) cyanuric acid ,Diethylene Glycol Diethyl Ether ,Dipropylene Glycol Dimethyl Ether ,Chlorinated Polyethylene ,Gamma-Butyrolactone ,Ammonium Polyphosphate ,Di Ammonium Phosphate ,Diethylene glycol butylether acetate CAS
Product Details
| | | | | | |
| --- | --- | --- | --- | --- | --- |
| Place of Origin: | China | Application: | Dimethyl Adipate, also known as DMA, CAS No 627-93-0, boiling point 115℃, is a colorless liquid used in powder coating curing agent producing, papermaking additive, pesticide and pharmaceutical intermediate. | Purity: | 99.9% |
| EINECS No.: | 211-020-6 | MF: | C8H14O4 | Other Names: | DMA |
| CAS No.: | 627-93-0 | Appearance: | colorless liquid. Freeze point : 10℃ , Relative density:D204 1.063, Boiling point:115℃. | Grade Standard: | Industrial Grade |
Packaging Details
200kg drums, isotank, IBC, flexible bags
Product Description
Dimethyl Adipate, also known as DMA, CAS No 627-93-0, boiling point 115℃, is a colorless liquid used in powder coating curing agent producing, papermaking additive, pesticide and pharmaceutical intermediate. Buy dimethyl adipate from Weifang Integratechem.

Dimethyl adipate (DMA)
CAS No.: 627-93-0
Structure formula: CH3OOC-(CH2)4-COOCH3
Molecular formula: C8H14O4 Molecular weight:174.20

Properties and uses
This product is colorless liquid. Freeze point : 10℃ , Relative density:D204 1.063, Boiling point:115℃. The product can be solved in organic solvents such as alcohol, ether etc., and insoluble in water.

This product is used as solvent or intermediate in organic synthesis of medicine, perfume and plasticizer.

Quality standard
Items Standard
Purity % 99.9 min
Moisture % 0.1 max
Density (20℃ g/ml) 1.055-1.07
Color 15 max
Acid value (mgKOH/g) 0.2 max

Packaging: 200kg drums, IBC tote, isotank

Advantatges
Integratechem is an experienced supplier of Dimethyl adipate (DMA). We have the capability and know-how as a supplier of Dimethyl adipate (DMA) to provide value added supply chain solutions for your business.
Contact Us
Weifang Integratechem Co., Ltd.
Find Similar Products By Category