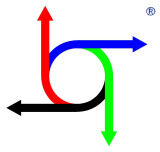 Jiangxi Dongsheng Plastic Industry Co.,Ltd.

China Manufacturer with main products:ad*star cement bag ,block bottom valve bag ,Ad Star cement valve bags ,Ad Star polypropylene bags ,Ad Star box-shaped bags ,paper bags for cement ,PP sacks / bags with valve ,polypropylene fabric ,BOPP woven polypropylene bag , Ad Star valve bags ,BOPP Laminated PP Woven Bags – Single Side ,BOPP Laminated PP Woven Bags with Liner ,BOPP Laminated PP Woven Valve Bags
130gsm-220gsm polypropylene 1000kg bulk 1 ton bag for cement industry
USD $0.3 - $9 / Piece |Get Latest Price

100 Piece / Pieces

8650000 Piece / Pieces per Month

ningbo or shanghai

T/T L/C D/P D/A Credit Card PayPal Cash Escrow Other

8 days
Add To My Cart
Download Product Catalog
Product Details
| | | | | | |
| --- | --- | --- | --- | --- | --- |
| Brand Name: | 100% Virgin PP Outer Bag and PE Inner Liner | Place of Origin: | China | Model Number: | PP Bulk Bag Woven FIBC Bags |
| Feature: | Conductive | Loading Weight: | 30000 | Safety Factor: | 3:1 |
| Bottom Option (Discharge): | Flat Bottom | Loop Option (Lifting): | Fully Belted Loop | Top Option (Filling): | Top Fill Skirt |
Packaging Details
bale or fabric covered
Product Description
POLYPROPYLENE (PP) WOVEN BAGS
Woven PP (polypropylene) bags are produced by interweaving polypropylene tapes in two directions, they are known for their strength and durability. They are tough, breathable, cost effective bags, ideally suited for packaging agricultural products like grains, pulses, seeds and sugar, as well as products as diverse as sand, fodder, chemicals, cement, metal parts, etc.
We carry a huge inventory including a wide variety of sizes and constructions. Our bags are renowned for their consistent sizing, strength and quality.
We are pleased to offer a wide variety of options in order to best suit the application. PP woven bags with coating and bags with liners are ideal for packaging products that are at risk of leaking, from fine granules like sugar or flour to more hazardous materials like fertilizers or chemicals. Liners help protect the integrity of your product by avoiding contamination from outside sources and reducing the release or absorption of humidity.
Whether you have a proven design or would like the assistance or opinion of a professional, please contact us today. We look forward to discussing your needs and finding the perfect fit for you.
Advantages/Characteristics of PP Woven BagsTear resistant, reducing costly losses of products and reworking costs,Custom two sided printing is available,Can be custom designed to meet client specifications,Available with flat or anti-slip weaving,Available with or without liner,Bags may be heat cut, cold cut or hemmed top,Can be laminated or non-laminated,Can be gusseted or pillow/tube,Available in any color or transparent,Widely used for products needing to breathe (preventing mold or decomposition)Some of the uses of PP Woven Bags include
Grains,Pulses,Sugar,Fertilizers,Animal feeds,Nuts,Seeds,Salt,Chemicals,Cement,Additional OptionsProduced with white, colored or translucent polypropylene fabric,Sewn in liners,Loose liners cuffed at the mouth of the bag,Hemmed, heat cut, or cold cut,Pillow or gusset styles,Valve or open mouths,Laminated or non-laminated
BULK BAGS / FIBC
Flexible Intermediate Bulk Containers (FIBCs), also known as Bulk Bags, Tote Bags or Super Sacs, are industrial containers made of woven, flexible fabrics designed to store and transport dry, flowable products. Ranging from 500 to 2000kg weight capacities, these bags are offered in various dimensions and constructions based on a customer's needs.
Strong, durable, cost-effective and environmentally-friendly, FIBCs reduce labor and handling, optimize space for warehousing/transport, may be reusable and are recyclable. Their main advantage is that they can be custom-designed to handle a huge variety of products and applications for virtually unlimited possibilities.
With flexibility in design and the growing requirements of an evolving industry, we proudly offer a wide range of products from basic builder bags to sophisticated filtering bags. Our partnerships allow us to offer packaging certified for food contact and pharmaceuticals, as well as anti-static and UN certified bags.
Unique Construction & Design Features:U-Panel, 4 panel or circular design,Single, double, 4 loop, stevedore, tunnel or specialty loop design,Type A, B, C or D antistatic,UN bags,Single or multiple use,Uncoated or coated,
Ventilated,UV stabilized,Filtering,Baffle/Gambo: Nearly rectangular/square shape provides up to 30% savings in storage & transportation area,Conical top or bottom feature,Liner,Food grade,Pharma grade,Sift proof
Available Options:Top loading: Full Open, Duffle or Skirt, Fill Spout,Conical
Bottom Discharge: Flat or Plain Bottom, Discharge Spout, Full Open Bottom
Special features:Sift proofing (filler cord or felt),B-locks for quick release, Remote discharge, Velcro closures, Conical Discharge,
Protective Cover Styles:Bonnet (pajama), Star (petal), Diaper,
Liners Types:High or low density PE,Aluminium, Metalized / Nylon / Co-extruded,Carbon
Liner Styles:Form fitted, Tube, Baffle
Liner Attachments Loose insertion, Glued in,
Sewn in,Tabbed,
Identification:- Printing up to 4 sides, Document pouch,Bar code labels,Warning labels
FIBC Varieties:Food and pharmaceutical grade bags:These bags are made in a clean room or fully integrated facility to avoid any chance of contamination. Inspections are performed at every stage to ensure the highest quality.
Sift proof bags:Sift proof bags are produced with the addition of felt and filler cord to help prevent the loss of fine powder products through seams and potential problem areas.
Baffle bags:Baffle bags are generally used for export or an application where bags need to retain a box-like shape. The addition of fabric with holes, netting or flat ribbons sewn on the inside of the bags is effective in maintaining a square or rectangular shape thus maximizing space during transport and warehousing.Single loop bags:Single loop bulk bags are bags with a singular lifting point or handle. These bags are often used in the cement and fertilizer industry.Sling bag:Slings or sling bags are an efficient and cost effective way to transport multiple small bags while eliminating the use of a pallet. They generally hold a total of 1,000-2,000Kg,FIBC Classifications:FIBCs are used for many different applications and in a variety of environments. Safety is a growing concern for all and as such, Manyan offers options to ensure safe filling, discharge and transport of your products.Type A:Standard FIBCs are classified as type A, they are produced without any measures to prevent the buildup of static electricity.Type B:
Type B FIBCs are constructed with insulating fabric designed to prevent sparks and discharge.
Type C:Type C bulk bags are made from non-conductive fabric with interwoven conductive yarns. The conductive yarns for Type C bulk bags must be electrically connected to earth bonding points. Grounding is essential during the filling and emptying processes for safety.Type D:Type D bulk bags cater to bulk bag fillers when proper grounding is impractical due to the filling location. With type D bulk bags, the end user no longer has to ground the bulk bags for safety reasons.
Industries susceptible to static electricity and electrostatic hazards include the chemical, food, pharmaceutical, and mineral industries.
UN Bags:UN bags are FIBCs used to transport dangerous or hazardous goods, as determined by the United Nations. Our UN bags undergo rigorous testing to ensure that the bag design complies with all requirements of a UN FIBCSPECIALTY FIBCS:As the use of bulk bag continues to grow throughout the world, Manyan offers options to meet every need and situation. In addition to offering several standard and specialized constructions, Manyan is also available to help design the right bag for your project.PAPER POLY BAGS:Paper-poly Kraft, also known as paper laminated or paper woven, are combination bags constructed with a paper shell laminated to a woven polypropylene inner-lining. The lining safeguards the contents from moisture, making it an ideal bag for holding grains, seeds, pet foods, flour, rice, sugar, fertilizers, frozen products, some chemicals and various building materials. Though the bags have a similar appearance and texture to standard multiwall paper bags, they offer extra strength, durability, protection from punctures or tears and higher moisture resistance.· Sales Manager:Daniel
· Mobile Phone:+86- 13802155833
· E-mail:tjwhoking@163.com
· QQ:490045876
· SKYPE:antonio87455
· WeChat:+86-13802155833
· WhatsApp:+ 86-13802155833
Contact Us
Jiangxi Dongsheng Plastic Industry Co.,Ltd.

Contact

Tony

Phone

86-0791-13802155833

Address

luoting industrial park ,wanli district Nanchang,Jiangxi
Find Similar Products By Category