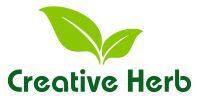 Shaanxi Creative Herb Biotechnology Co.,Ltd

China Manufacturer with main products:Apigenin 98% ,Stevia leaf extract ,Citrus bioflavonoids ,alpha-bisabolol ,konjac extract glucomannan (KGM) ,resveratrol 50%-98% ,Spirulina powder;Spirulina extract phycocyanin ,genistein 98% ,Kaempferol 30%-98% ,NMN (Nicotinamide mononucleotide)99% ,soapberry extract saponins ,luteolin 98%
Home > Products > Plant Extract > High purity Citrus sinensis(L.) Osbeck extract Apigenin 98% powder ;Apigenin 98% CAS NO.520-36-5
High purity Citrus sinensis(L.) Osbeck extract Apigenin 98% powder ;Apigenin 98% CAS NO.520-36-5
USD $299 - $318 / Kilogram |Get Latest Price

1 Kilogram / Kilograms

500 Kilogram / Kilograms per Month

BEIJING,SHANGHAI,TIANJING

T/T L/C PayPal

1 days
Add To My Cart
Download Product Catalog
Product Details
| | | | | | |
| --- | --- | --- | --- | --- | --- |
| Brand Name: | CREATIVE-HERB | Place of Origin: | China | Model Number: | CH001 |
| Type: | Other, Plant Extract | Packaging: | Drum | Grade: | Pharma Grade |
| Part: | Other, Fruit | Form: | Powder | Extraction Type: | Solvent Extraction |
Packaging Details
1kg,5kg packaged with double layer foil bag.25kg/drum
Product Description
High purity Citrus sinensis(L.) Osbeck extract Apigenin 98% powder ;Apigenin 98% CAS NO.520-36-5
1. Product name : Apigenin
Botanical source : Citrus grandis(L.) Osbeck .
Assay : 98%.99%
Appearance: Light Yellow fine powder
CAS NO : 520-36-5
Molecular formula: C15H10O5
Molecular weight: 270.24
Extract solvent : Ethanol
Heavy metals : <5ppm
Pesticides residue: Meet EP standards
1. Brief Introduction of Apigenin
Apigenin is a natural flavonoid ,which is most widely exsit in a lot of vegetables, Fruits .
Its high anti-inflammatory capacity and unlike most commonly used anti-inflammatories such as aspirin, Apigenin maintains its effects on the body for a much longer period. The flavone apigenin comes from the grapefruit and due to its low toxicity it can be used continuously without side effects, making it very suitable for the treatment of chronic inflammatory diseases like Crohn's disease or rheumatoid arthritis (Patented Application).
Our Apigenin studies have also proven to be a good inhibitor of platelet aggregation and more recently, it can help stop the deterioration of memory in neurodegenerative processes, where inflammation plays a key role in the progression of the disease. It comes from the Citrus grandis (L.) Osbeck .
Description : Our Apigenin is a yellowish powder. It is insoluble in water and slightly soluble in methanol and ethanol.
Application : In dietary supplements, nutraceutical, cosmeceutical and pharmaceutical: Anti-inflammatory, platelet aggregation, cognitive function
2. market : Brazil .USA ,Spain
3. End user: Swanson . Vepkaumfarm. Symrise.Life Extensionvitamins . EGF
4. Identifiers: PubChem.Chemspider.Drugbank.KEGG.CHEBI
Contact Us
Shaanxi Creative Herb Biotechnology Co.,Ltd

Contact

cherry wang

Phone

86-29-86219897

Address

weiyang Xi'an,Shaanxi
Find Similar Products By Category