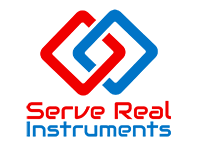 Wuxi Serve Real Technology Co., Ltd.

China Manufacturer with main products:Concrete & Cement test equipments ,Road & Traffic test equipments ,Asphalt Testing Instruments ,Material testing machines ,Geotechnical test equipments ,Geotextiles test equipments ,Aggregate and rock test equipments ,Building material test equipment ,Petroleum and drilling fluids instrument ,Fabrics and textiles test equipments ,Flammability chambers ,General Lab equipments
Air permeability tester Gurley Tester air resistance tester ISO 5636 TAPPI T460
USD $1000 - $2000 / Set |Get Latest Price

1 Set / Sets

100 Set / Sets per Month

SHANGHAI, SHENZHEN,NINGBO, QINGDAO

T/T L/C D/P D/A Credit Card PayPal Cash Escrow Other

2020 days
Add To My Cart
Download Product Catalog
Product Details
| | | | | | |
| --- | --- | --- | --- | --- | --- |
| Brand Name: | SRI | Place of Origin: | China | Model Number: | BZ-TQ-GL03 |
Packaging Details
Polywood case
Product Description
Test standards
ISO 5636,TAPPI T460,GB/T 36363-2018,GB/T 458-2008,GB/T 23227,GB/T 12655
This air permeability tester Gurley method to test the air permeability of battery diaphragm, air permeability membrane and related polymer materials, as well as cigarette paper and various papers.
Features
• Fully automatic measurement of the gas volume passing through the sample, leaving the traditional manual sliding cylinder gas volume measurement method
Full automatic high-precision pressure control technology, with pressure accuracy better than 0.01kPa
• Test pressure can be set freely through software
• Three independent test chambers, which can complete three sample tests in a single test
Pneumatic sample clamping saves time and effort, with consistent clamping force and better sealing
• Core sensors and pneumatic control systems are all from world-renowned manufacturers, with low failure rate and long service life
With the function of automatic detection of temperature and humidity in the test environment, it can automatically record the test conditions
• The system adopts electronic intelligent control, and the whole test process is completed automatically
• The product complies with GMP multi-level authority
• Micro printer, note printing test statistical results at any time
• Support s/100 mL, um/(Pa · s) multi unit display, applicable to different standard testing requirements
• The software has multi-level permission management, audit tracking and other functions (optional)
Test method
Under the pressure of 1.21kPa in the laboratory environment, record the time required for 100mL of test gas to pass through the battery diaphragm of a specific area.
Specifications
Test scope

Volume resolution

30 ~ 1500 s/100mL(other ranges can be custom made)

0.1 ~ 4 um/(Pa·s)

Volume accuracy

0.001 mL

Pressure range

1%

Pressure accuracy

0 ~ 5 kPa

Test chamber

0.01 kPa

Sample size

3set

Sample thickness

4 x 4 mm, 0 ~ 5 mm

Sample area

6.45 cm2

Gas specification

Dry gas (provided by the user)

Test pressure

0.4 ~ 0.6 MPa

Interface size

Ф6 mm Polyurethane pipe

Overall dimensions

300 mm (L) × 440 mm (W) × 350 mm (H)

Power Supply

AC 220V 50Hz

Net weight

20 kg
Configurations
Standard configuration: host, micro printer
Options: professional software, communication cable, sampling blade
Remarks: The air supply inlet of this machine is Ф 6mm polyurethane pipe; Prepared by the user
Credit member
Wuxi Serve Real Technology Co., Ltd.
We are professional manufacturer & supplier specialized in various testing equipments since 2003. Located in Wuxi city, with more than 5000 square meters building area. Dare to try leaders, modern workshop and fabricating equipments, professional & dedicated R&D team, thus make us the most professional company in this industry.
Our core value is: concentrate on quality and technology, provide better service, creating more values to our parters and customers.
We produce and supply test equipments for various kinds of consumer products, such as
Our main products are as below:
1. Concrete & Cement Test Instruments
2. Road & Traffic Testing Equipments
3. Asphalt Testing Instruments
4. Geotechnical Test Instruments
5. Material Testing Machines
6. Geotextiles Testing Instruments
7. Building material testing machine
8. General Lab Equipments
Our equipments are designed and manufactured strictly according to various kinds of industry standards such as GB (China National Standards), ASTM (American Society for Testing and Materials), BS (British standards), EN(European Norm), ISO (International Standards Organization), 16 CFR.
View more
Contact Us
Wuxi Serve Real Technology Co., Ltd.

Contact

Kira

Address

xishan Wuxi,Jiangsu
Find Similar Products By Category