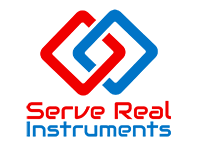 Wuxi Serve Real Technology Co., Ltd.

China Manufacturer with main products:Concrete & Cement test equipments ,Road & Traffic test equipments ,Asphalt Testing Instruments ,Material testing machines ,Geotechnical test equipments ,Geotextiles test equipments ,Aggregate and rock test equipments ,Building material test equipment ,Petroleum and drilling fluids instrument ,Fabrics and textiles test equipments ,Flammability chambers ,General Lab equipments
Product Details
| | | | | | |
| --- | --- | --- | --- | --- | --- |
| Brand Name: | SRI | Place of Origin: | China | Model Number: | HT-FH01 |
Packaging Details
Polywood case
Product Description
Standards: ISO 8990-1994, GB/T 13475-2008
Introduction
The guard hot box is used to measure the thermal transmission properties of wall and plate insulation materials. The whole test process is automatically controlled by the microcomputer system. After the test is completed, the test report is automatically formed. It is an ideal inspection equipment for the construction quality inspection department and the energy-saving product research and development and detection organization
Features
1. The computer and instrument monitoring system (one set) adopts a two-level computer distributed monitoring system composed of computer system and temperature control expert intelligent instruments imported from Japan, which is accurate and stable in control and has a long mean time between failures; It has the functions of automatic safety protection, automatic temperature protection, over-voltage protection, over-current protection, etc. It adopts a microcomputer automatic control system, and has the advantages of fully automatic data acquisition, temperature control, curve display, result calculation, data storage, report generation, etc. in the experimental process.
2. The cold box (with built-in refrigeration unit and heating balance device) (one set) is composed of polyurethane sandwich color plates. The built-in evaporator and heating balance device can easily control the temperature at - 10 ℃ or 20 ℃.
3. Protective heat box (built-in plate and frame refrigeration unit and heating balance device) (one set) The protective heat box is composed of a heat box, a small plate and frame refrigeration unit, a heating belt, an axial flow fan, etc. The balance method of cold and hot confrontation is adopted to keep the temperature field of the protective heat box uniform and stable, and consistent with the temperature of the measuring heat box, so that the temperature difference of the test environment is minimized, and the heat loss through the measuring box is minimized.
4. The specimen frame (one set) adopts a quick locking device to clamp the specimen, so that the clamping is convenient and the clamping force is stable and consistent;
5. Electric heating and temperature, electric power measurement system (one set) uses resistance wire to form an electric heating system. Temperature measurement adopts high-precision digital temperature sensor to measure point by point, and high-precision electricity meter to measure.
6. The equipment shell of cold rail plate plus electrostatic spraying process, which is processed by advanced sheet metal production machines such as laser metal cutting machine and numerical control bending machine, is beautiful and elegant, with fine workmanship and high mechanical strength
7. Full automatic trouble free operation function, automatic diagnosis and detection function. Automatic storage, real-time recording and printing in the whole process
Technical specifications
| | |
| --- | --- |
| Temperature control range of protection box | 15~50 ℃, continuously adjustable, accuracy ± 0.5 ℃ |
| Temperature control range of cold box | - 10~20 ℃ accuracy ± 0.2 ℃ |
| Type of temperature sensor | 43 DALLAS digital temperature sensors from America |
| Measuring temperature range | - 30~85 ℃ |
| Temperature measurement resolution | 0.0625 ℃ |
| Measuring range of heating power | 0~200W |
| Accuracy | Class 0.2 |
| Refrigerating power of cold box | 1.5KW |
| Measuring accuracy of the instrument | ≤ 5%, repeatability: ≤ 1% |
| Rated power supply power supply, | AC380V 3ph, 3kvA |
| Test piece size | 1000 ×1000 × 300mm, 1200 × 1200 × 300mm |
| Overall size | 2200 × 1600 × 1740mm |
Credit member
Wuxi Serve Real Technology Co., Ltd.
We are professional manufacturer & supplier specialized in various testing equipments since 2003. Located in Wuxi city, with more than 5000 square meters building area. Dare to try leaders, modern workshop and fabricating equipments, professional & dedicated R&D team, thus make us the most professional company in this industry.
Our core value is: concentrate on quality and technology, provide better service, creating more values to our parters and customers.
We produce and supply test equipments for various kinds of consumer products, such as
Our main products are as below:
1. Concrete & Cement Test Instruments
2. Road & Traffic Testing Equipments
3. Asphalt Testing Instruments
4. Geotechnical Test Instruments
5. Material Testing Machines
6. Geotextiles Testing Instruments
7. Building material testing machine
8. General Lab Equipments
Our equipments are designed and manufactured strictly according to various kinds of industry standards such as GB (China National Standards), ASTM (American Society for Testing and Materials), BS (British standards), EN(European Norm), ISO (International Standards Organization), 16 CFR.
View more
Contact Us
Wuxi Serve Real Technology Co., Ltd.

Contact

Kira

Address

xishan Wuxi,Jiangsu
Find Similar Products By Category