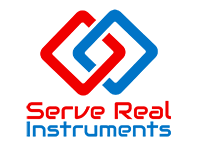 Wuxi Serve Real Technology Co., Ltd.

China Manufacturer with main products:Concrete & Cement test equipments ,Road & Traffic test equipments ,Asphalt Testing Instruments ,Material testing machines ,Geotechnical test equipments ,Geotextiles test equipments ,Aggregate and rock test equipments ,Building material test equipment ,Petroleum and drilling fluids instrument ,Fabrics and textiles test equipments ,Flammability chambers ,General Lab equipments
Product Details
Brand Name:
Serve Real
Place of Origin:
China
Model Number:
MH-06
Power:
Other, Manual
Usage:
Other, Paper absorbency test
Packaging Details
Wooden box
Product Description
Standards
ASTM D-6279 ASTM D-2197 ASTM D-5178 ASTM F1319 AATCC 8 EN 2267-010 EN 3745-503
ISO 165 ISO 105-X12 ISO 6722
Introduction
This instrument is suitable for testing the abrasion resistance of plastics, auto parts, rubber, leather and textile, electroplating, painting, printing patterns and other products. It can be used not only to evaluate the abrasion resistance of products, but also to evaluate the scratch resistance (single or multiple scratches) and color transmission of products. Both dry abrasion test and wet abrasion test can be conducted. It can test samples of any size or shape, and is ideal for wear test of products with profile surface and polished surface characteristics (such as computer mouse and other computer or IT product plastic finish wear resistance test).
Specifications
Test lifting rod: inlet lifting rod (not rotating)
Test object: coating, plating or other surface treatment
Applicable substrate: plane and arc
Friction probe: rubber, alcohol, steel wool, wool felt
Moving stroke: 0.5 ", 1", 2 ", 3" and 4 "(other strokes can be customized)
Moving speed: 1-100 times/minute, digital display, direct input
Setting times: 0-999999 times
Display mode: touch screen
Deadweight of lifting rod: 350g
Optional weights: three 250g, one 50g and one 100g (stainless steel)
Test platform: 240 * 280mm
Boundary dimension: 460 * 230 * 330MM (excluding platform)
Machine weight: 15KG
Standard Configurations
Test weights: 250g 3pcs, 100g 1pc, 50g 1pc
Test platform 1pc
Power cable 1pc
Test platform(optional)
Abrasive materials(optional)
| | | |
| --- | --- | --- |
| Model | Code | Material made |
| CS-0 | 125344 | Non abrasive rubber |
| CS-5 | 125319 | Wool felt |
| CS-10 | 125320 | Rubber /Abrasive grain |
| CS-10F | 125321 | Rubber /Abrasive grain |
| CS-17 | 125322 | Rubber /Abrasive grain |
| CS-39 | 125529 | Leather |
| H-10 | 125323 | Ceramic |
| H-18 | 125324 | Ceramic |
| H-22 | 125325 | Ceramic |
| H-38 | 125326 | Ceramic |
About us
Our product
Credit member
Wuxi Serve Real Technology Co., Ltd.
We are professional manufacturer & supplier specialized in various testing equipments since 2003. Located in Wuxi city, with more than 5000 square meters building area. Dare to try leaders, modern workshop and fabricating equipments, professional & dedicated R&D team, thus make us the most professional company in this industry.
Our core value is: concentrate on quality and technology, provide better service, creating more values to our parters and customers.
We produce and supply test equipments for various kinds of consumer products, such as
Our main products are as below:
1. Concrete & Cement Test Instruments
2. Road & Traffic Testing Equipments
3. Asphalt Testing Instruments
4. Geotechnical Test Instruments
5. Material Testing Machines
6. Geotextiles Testing Instruments
7. Building material testing machine
8. General Lab Equipments
Our equipments are designed and manufactured strictly according to various kinds of industry standards such as GB (China National Standards), ASTM (American Society for Testing and Materials), BS (British standards), EN(European Norm), ISO (International Standards Organization), 16 CFR.
View more
Contact Us
Wuxi Serve Real Technology Co., Ltd.

Contact

Kira

Address

xishan Wuxi,Jiangsu
Find Similar Products By Category