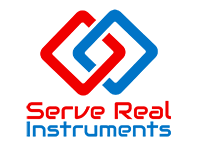 Wuxi Serve Real Technology Co., Ltd.

China Manufacturer with main products:Concrete & Cement test equipments ,Road & Traffic test equipments ,Asphalt Testing Instruments ,Material testing machines ,Geotechnical test equipments ,Geotextiles test equipments ,Aggregate and rock test equipments ,Building material test equipment ,Petroleum and drilling fluids instrument ,Fabrics and textiles test equipments ,Flammability chambers ,General Lab equipments
Product Details
Brand Name:
Serve Real
Place of Origin:
China
Model Number:
MJ-SC-IR
Power:
Other, Manual
Usage:
Other, Paper absorbency test
Packaging Details
Wooden box
Product Description
Standards: ASTM D1552, ISO 19579
This sulfur content analyzer adopts infrared absorption method to measure the total sulfur content of coal, coke, petroleum and other substances, meeting ASTM D1552 and ISO 19579 test standards.
Specifications
Model

MJ-SC-IR70

MJ-SC-IR12

measuring range

0.01%~40% (can be expanded according to user requirements)

Test method

Infrared spectral absorption method

Resolution of sulfur measurement

0.001%

Working furnace temperature

1300 ℃ Temperature, accuracy: ± 1 ℃

Sample mass

300 ± 10mg (coal, coke); 200 ± 10mg(Coal, coke), 100 ± 10mg (petroleum products)

Sample feeding method

Automatic sample sending and discarding

MCPC module

√

//

Touch screen

/




Built-in balance

/

/

Number of samples

70 samples can be placed at a time, setting out in cycles, adding, deleting and inserting test samples at any time

12 samples can be placed at a time, setting out in cycles, adding, deleting and inserting test samples at any time

Single sample analysis time

About 2min

About 3min

Accuracy

within the uncertainty range of the standard sample

Power

≤4KW

Working power supply

AC220V±22V/50H

Overall dimensions

1240×660×630(mm)

670×580×720(mm)

Net weight

120kg

87kg









Credit member
Wuxi Serve Real Technology Co., Ltd.
We are professional manufacturer & supplier specialized in various testing equipments since 2003. Located in Wuxi city, with more than 5000 square meters building area. Dare to try leaders, modern workshop and fabricating equipments, professional & dedicated R&D team, thus make us the most professional company in this industry.
Our core value is: concentrate on quality and technology, provide better service, creating more values to our parters and customers.
We produce and supply test equipments for various kinds of consumer products, such as
Our main products are as below:
1. Concrete & Cement Test Instruments
2. Road & Traffic Testing Equipments
3. Asphalt Testing Instruments
4. Geotechnical Test Instruments
5. Material Testing Machines
6. Geotextiles Testing Instruments
7. Building material testing machine
8. General Lab Equipments
Our equipments are designed and manufactured strictly according to various kinds of industry standards such as GB (China National Standards), ASTM (American Society for Testing and Materials), BS (British standards), EN(European Norm), ISO (International Standards Organization), 16 CFR.
View more
Contact Us
Wuxi Serve Real Technology Co., Ltd.

Contact

Kira

Address

xishan Wuxi,Jiangsu
Find Similar Products By Category