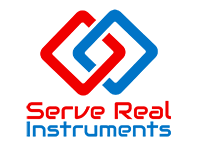 Wuxi Serve Real Technology Co., Ltd.

China Manufacturer with main products:Concrete & Cement test equipments ,Road & Traffic test equipments ,Asphalt Testing Instruments ,Material testing machines ,Geotechnical test equipments ,Geotextiles test equipments ,Aggregate and rock test equipments ,Building material test equipment ,Petroleum and drilling fluids instrument ,Fabrics and textiles test equipments ,Flammability chambers ,General Lab equipments
Product Details
| | | | | | |
| --- | --- | --- | --- | --- | --- |
| Brand Name: | SRI | Place of Origin: | China | Model Number: | PYL |
Packaging Details
Polywood case
Product Description
● Provided with mirror surface stainless steel one-piece forming studio, and each corner arc is excessive without dead angle to prevent the breeding of bacteria. The partition bracket can be freely installed and removed, which is convenient for cleaning in the box.
● ★Adopt PID microcomputer control system, which integrates fixed value control and multi-segment programming control two working modes into one, one machine has multiple functions. Expand the scope of use of users and better serve users.
● Provided with color large-screen LCD display, multiple groups of data are displayed on the whole screen, menu-type operation interface, simple and easy to understand and easy to operate.
● The system integrates studio lighting and sterilization functions, making integrated control more convenient.
● With system self-tuning function.
● It has the function of scheduled switch on and off.
● With over-temperature alarm function, parameter memory function, call recovery function.
● There is a test hole on the left side of the box, which is convenient for experimental operation and temperature measurement.
● Adopts double-layer door structure design, which has better thermal insulation performance, which greatly reduces the influence on the temperature when observing the situation in the working room.
● Equipped with international brand compressors and circulating fans, environmentally friendly refrigerants, high efficiency, low energy consumption, and more energy saving.
● With defrosting function, it can fully guarantee the long-term stable operation of the system.
● Equipped with leakage protector for safer and more reliable operation.
● Equipped with high-quality self-locking universal wheel, which is convenient for equipment movement and reliable locking.
Model

PYL-100A

PYL-150A

PYL-250A

PYL-350A

voltage

220V 50Hz

Temperature control range (℃)

-20~65

Temperature Resolution (℃)

0.1

Temperature fluctuation (℃)

±0.3

The refrigerant

Environmentally friendly refrigerant 404A

Input power (kw)

1.0

1.2

1.5

2

Studio size (mm)

500*400*550

500*400*750

550*550*850

550x550x1140

Product Dimensions (mm)

640*655*1125

640*655*1325

690*805*1425

690x805x1715

Product packaging size (mm)

770*700*1285

770*700*1485

820*850*1585

870x910x1875

Number of partitions (blocks)

2pcs

3pcs
Note:
1. The performance parameter test is under no-load conditions: ambient temperature 20°C, ambient humidity 50%RH
2. Working environment temperature: 5-35℃
Credit member
Wuxi Serve Real Technology Co., Ltd.
We are professional manufacturer & supplier specialized in various testing equipments since 2003. Located in Wuxi city, with more than 5000 square meters building area. Dare to try leaders, modern workshop and fabricating equipments, professional & dedicated R&D team, thus make us the most professional company in this industry.
Our core value is: concentrate on quality and technology, provide better service, creating more values to our parters and customers.
We produce and supply test equipments for various kinds of consumer products, such as
Our main products are as below:
1. Concrete & Cement Test Instruments
2. Road & Traffic Testing Equipments
3. Asphalt Testing Instruments
4. Geotechnical Test Instruments
5. Material Testing Machines
6. Geotextiles Testing Instruments
7. Building material testing machine
8. General Lab Equipments
Our equipments are designed and manufactured strictly according to various kinds of industry standards such as GB (China National Standards), ASTM (American Society for Testing and Materials), BS (British standards), EN(European Norm), ISO (International Standards Organization), 16 CFR.
View more
Contact Us
Wuxi Serve Real Technology Co., Ltd.

Contact

Kira

Address

xishan Wuxi,Jiangsu
Find Similar Products By Category