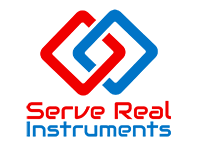 Wuxi Serve Real Technology Co., Ltd.

China Manufacturer with main products:Concrete & Cement test equipments ,Road & Traffic test equipments ,Asphalt Testing Instruments ,Material testing machines ,Geotechnical test equipments ,Geotextiles test equipments ,Aggregate and rock test equipments ,Building material test equipment ,Petroleum and drilling fluids instrument ,Fabrics and textiles test equipments ,Flammability chambers ,General Lab equipments
Product Details
| | | | | | |
| --- | --- | --- | --- | --- | --- |
| Brand Name: | SRI | Place of Origin: | China | Model Number: | PYWS |
Packaging Details
Polywood case
Product Description
◆New humanized design
Adopts self-developed external humidification technology with high precision and reliable operation.
Adopt imported fluorine-free compressor, which has long service life, energy saving and environmental protection.
The studio adopts integrated molding technology, with seamless arc transition at all corners, which is easy to clean and is not suitable for breeding bacteria.
The partition is made of high-quality 304 stainless steel rod, which has a large load capacity, and adopts a new design, which can be quickly disassembled and assembled without tools; it is easy to sterilize and clean the studio;
It adopts compound door design, and the inner door is glass door, which is convenient for users to observe the experimental situation in real time.
The working room is equipped with a power socket, and is equipped with lighting and germicidal lamps, which is convenient for lighting and sterilization in the working room.
The operation interface adopts a large-screen LCD screen design, and all functional parameters are displayed on the same screen. Combined with the humanized touch button design, the control is more clear and intuitive.
It has the function of stepless adjustment of circulating air volume.
The dust-proof filter design of the refrigeration system is convenient for cleaning and dust removal.
◆ Intelligent control technology
PID control mode, precise temperature and humidity control with small fluctuation, menu-type operation page, simple and easy to understand and easy to operate.
The parameters set by the user can be automatically saved in the event of a power failure, and the original setting program will run after the power is turned on.
◆ Intelligent multi-stage programmable control
1-30 sections of program can be preset to run, and can be run repeatedly for 0-99 cycles (when the cycle is set to 0, it will work continuously).
Program controls temperature, humidity, time and speed, and can be controlled by multi-step ladder program, which simplifies the complex test process and truly realizes automatic control and operation.
◆ Fault self-diagnosis function
When the equipment fails, the LCD screen will display the fault information, and the operation faults will be clear at a glance.
◆ Security function
Independent temperature limit alarm system, which can prompt the operator to ensure safe operation without accidents.
Abnormal temperature (high or low) alarm.
The device comes with a leakage protector switch.
With water shortage alarm prompt function.
◆ Optional function
RS485 or USB interface and software.
Realize data recording, data communication, graphic dynamic display, fault analysis.
Optional printer system for data recording, in line with GMP standards.
Wireless communication alarm system (SMS alarm system). If the user of the equipment is not on site, when the equipment fails, the system will collect the fault signal in time, and send it to the mobile phone of the designated recipient through SMS as soon as possible to ensure timely troubleshooting, resume the test, and avoid accidental losses.
Model

PYWS-100A

PYWS-150A



PYWS-250A

PYWS-350A

Studio volume (L)

110

150

250

350

control method

PID Microprocessor

Temperature control range (℃)

0-60

Temperature Resolution (℃)

0.1

Temperature uniformity (℃)

±1

Temperature fluctuation (°C)

Balanced operation ±0.2 Intermittent operation ±0.5

Humidity control range

30%-90%RH

Humidity deviation

±3%RH

Programmable function

Temperature, humidity, 30-segment programs can be set, each setting time range is 1-99 hours

Load tray (standard)

2pcs

3pcs

input power

800W

1000W

1500W

2000W

power supply

AC220V 50HZ

Working temperature

+5-35℃

Continuous operation time

Can run continuously for a long time

Studio size (mm)

500X400X550

500X400X750

550X550X850

550X550X1140

Dimensions (mm)

640X668X1210

640X668X1410

690X820X1510

690X820X1800
Note: 1. The above performance parameters are measured under no-load conditions: the ambient temperature is 20°C and the ambient humidity is 50%RH;
Credit member
Wuxi Serve Real Technology Co., Ltd.
We are professional manufacturer & supplier specialized in various testing equipments since 2003. Located in Wuxi city, with more than 5000 square meters building area. Dare to try leaders, modern workshop and fabricating equipments, professional & dedicated R&D team, thus make us the most professional company in this industry.
Our core value is: concentrate on quality and technology, provide better service, creating more values to our parters and customers.
We produce and supply test equipments for various kinds of consumer products, such as
Our main products are as below:
1. Concrete & Cement Test Instruments
2. Road & Traffic Testing Equipments
3. Asphalt Testing Instruments
4. Geotechnical Test Instruments
5. Material Testing Machines
6. Geotextiles Testing Instruments
7. Building material testing machine
8. General Lab Equipments
Our equipments are designed and manufactured strictly according to various kinds of industry standards such as GB (China National Standards), ASTM (American Society for Testing and Materials), BS (British standards), EN(European Norm), ISO (International Standards Organization), 16 CFR.
View more
Contact Us
Wuxi Serve Real Technology Co., Ltd.

Contact

Kira

Address

xishan Wuxi,Jiangsu
Find Similar Products By Category