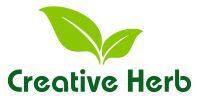 Shaanxi Creative Herb Biotechnology Co.,Ltd

China Manufacturer with main products:Apigenin 98% ,Stevia leaf extract ,Citrus bioflavonoids ,alpha-bisabolol ,konjac extract glucomannan (KGM) ,resveratrol 50%-98% ,Spirulina powder;Spirulina extract phycocyanin ,genistein 98% ,Kaempferol 30%-98% ,NMN (Nicotinamide mononucleotide)99% ,soapberry extract saponins ,luteolin 98%
Free sample Natural Citrus grandis (L.) Osbeck extract Apigenin 98% powder by HPLC
USD $280 - $299 / Kilogram |Get Latest Price

1 Kilogram / Kilograms

500 Kilogram / Kilograms per Month

BEIJING,SHANGHAI,TIANJING

T/T L/C D/P D/A PayPal

1 days
Add To My Cart
Download Product Catalog
Product Details
Brand Name:
CREATIVE-HERB
Place of Origin:
China
Model Number:
CH001
Type:
Herbal Extract
Packaging:
Drum, Vacuum Packed
Grade:
Pharma Grade
Variety:
Other, Apigenin
Part:
Other, Fruit
Form:
Powder
Extraction Type:
Solvent Extraction
Packaging Details
1kg.5kg packaged with double layer aluminum foil bag.25kg/drum
Product Description
Free sample Natural Citrus grandis (L.) Osbeck extract Apigenin 98% powder by HPLC
Product name: Apigenin
Botanical source: Citrus grandis (L.) Osbeck
Purity:98%
Test method: HPLC
CAS No.520-36-5
1. What is Apigenin ?
Apigenin is a natural flavonoid ,which is most widely exist in a lot of vegetables, Fruits .
Its high anti-inflammatory capacity and unlike most commonly used anti-inflammatories such as aspirin, Apigenin maintains its effects on the body for a much longer period. The flavone apigenin comes from the grapefruit and due to its low toxicity it can be used continuously without side effects, making it very suitable for the treatment of chronic inflammatory diseases like Crohn's disease or rheumatoid arthritis (Patented Application).
Our Apigenin studies have also proven to be a good inhibitor of platelet aggregation and more recently, it can help stop the deterioration of memory in neurodegenerative processes, where inflammation plays a key role in the progression of the disease. It comes from the Citrus grandis (L.) Osbeck .
As we get older,the level of NAD+ in the body starts to decline with age, which in turn means that all the longevity protein (Sirtuins) molecules that depend on NAD+ for energy start to become less efficient. So what can be done to prevent the loss of NAD+ in the body and what is the link between NAD+ and apigenin?
There are currently 3 main interventions to increase NAD+ levels in the body.
(1) exogenous supplementation with NAD+ precursors, including NR, NMN, nicotinamide.
(2) Activation of the NAD+ biosynthesis-limiting enzyme NAMPT in vivo, e.g. resveratrol, proanthocyanidins.
(3) Inhibition of CD38 protein expression to enhance NAD+ levels in vivo, e.g. apigenin, quercetin, etc.
Now, let's learn about the CD38 inhibitor API-AGE apigenin. APIAGE™ Apigenin, Plays a key role in CD38 inhibitors .
Two new studies from Nature Metabolism suggest that CD38 expression in macrophages induced by age-related inflammation is responsible for age-related decreases in NAD+ levels.
APIAGE™ apigenin, a plant-based CD38 inhibitor, is a flavonoid commonly found in a variety of plant substances and herbs such as chamomile, parsley, celery and guava. It is a truly miraculous substance and extensive research has focused on its anti-tumour, anti-cancer, anti-inflammatory, anti-oxidant, anti-stress, neuroprotective and general adaptogenic effects.
If you want to know more about Apigenin powder, Apigenin supplement , please feel free to contact us!
Contact Us
Shaanxi Creative Herb Biotechnology Co.,Ltd

Contact

cherry wang

Phone

86-29-86219897

Address

weiyang Xi'an,Shaanxi
Find Similar Products By Category