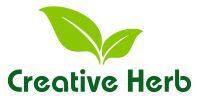 Shaanxi Creative Herb Biotechnology Co.,Ltd

China Manufacturer with main products:Apigenin 98% ,Stevia leaf extract ,Citrus bioflavonoids ,alpha-bisabolol ,konjac extract glucomannan (KGM) ,resveratrol 50%-98% ,Spirulina powder;Spirulina extract phycocyanin ,genistein 98% ,Kaempferol 30%-98% ,NMN (Nicotinamide mononucleotide)99% ,soapberry extract saponins ,luteolin 98%
Product Details
| | | | | | |
| --- | --- | --- | --- | --- | --- |
| Brand Name: | Creative-herb | Place of Origin: | China | Model Number: | CH20230105 |
| Type: | Protein | Dosage Form: | Powder | Function: | Providing Energy |
Packaging Details
1kg.5kg packaged with double layer aluminum foil bag.25kg/drum
Product Description
Fat-free Peanut protein powder manufacturer
defatted peanut powder;defatted pea nut flour; Lower defatted pea nut powder;skimmed peanut powder;100% degreased peanut powder;fat-free peanut powder;vegan protein powder.
Application: an additive to increase the protein content of foods such as bread and other baked goods, macaroni, pancakes, and puddings; additive for peanut butter ;an additive for pet feed making ;an extender in meats such as meat loaf and frankfurters; and an aid in preparing skim and full-fat (fat added) milk-like drinks and ice creams.
Short brief of Defatted peanut powder
Defatted peanut flour is very low in fat,It is also a good source of dietary fiber, thiamin, folate, potassium and zinc, and a very good source of protein, niacin, magnesium, phosphorus, copper and manganese.
Certificate of analysis

Product Name

Defatted Pea nut Powder

Quantity

5000KGS

Maun.Date

22th,July.2022

Expire.Date

21th,July.2023

Batch No.

CH20220722

Analysis Date

27th,July.2022

Test Items

Specification

Tested Result

Tested Method

Odor & taste

With peanut protein odor and taste

Complies

Q/0GS0001S-2019

Color

Light yellow

Complies

Q/0GS0001S-2019

Appearance

Powder form without sundries

Complies

Q/0GS0001S-2019

Crude Protein ,g/100g

≥45

54.6

GB 5009.5-2016

Crude Fat,g/100g

≤7.0

2.0

GB 5009.6-2016

Crude Fibre

≤5.0

<0.1

GB/T 5009.10-2003

Ash, g/100g

≤7.0

4.9

GB5009.4-2016

Moisture ,g/100g

≤10

4.95

GB5009.3-2016

Pb ,mg/kg

≤0.2

<0.05

GB5009.12-2017

As,mg/kg

≤0.5

0.013

GB5009.11-2014

Total Aflatoxins

(B1,B2,G1,G2)

/

2.24

GB5009.22-2016

Aflatoxins B1, μg/kg

≤20

1.54

GB5009.22-2016

Aflatoxins B2, μg/kg

/

0.245

GB5009.22-2016

Aflatoxins G2, μg/kg

/

0.460

GB5009.22-2016

Aflatoxins G2 ,μg/kg

<0.1

Not detected

GB5009.22-2016

Solvent Residues,mg/kg

<10

Not detected

GB5009.262-2016

Total Bacterial colonies

<10,000cfu/g

Complies

GB4789.2-2016

Total Moulds

<1000cfu/g

Complies

GB4789.15-2016

Coliforms

<100cfu/g

Complies

GB4789.3-2016

Salmonella spp.

<25cfu/g

Not detected

GB4789.4-2016

Staphylococcus aureus

Not detected

Not detected

GB4789.10-2016

Storage

Please keep cool and dry, long time storage should be stored in cold storage for 6 months, room temperature 1-2 months in summer, 2-3 months in winter
Contact Us
Shaanxi Creative Herb Biotechnology Co.,Ltd

Contact

cherry wang

Phone

86-29-86219897

Address

weiyang Xi'an,Shaanxi
Find Similar Products By Category