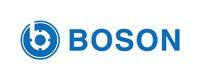 Zhengzhou Boson Abrasives Co.,Ltd.

China Manufacturer with main products:Sunnen honing stones ,diamond honing stones ,CBN honing stones ,diamond grinding wheels ,CBN grinding wheels ,Single pass diamond honing tools ,Honing tools ,Diamond Honing Sticks ,Honing Head ,single pass honing tools ,Honing stones ,Single Stroke Honing Tools
Product Details
Brand Name:
BOSON ABRASIVES
Place of Origin:
China
Model Number:
K10-308AS D220#
Size:
K10-308AS
Type:
Abrasive Block
Packaging Details
Carton box.
Product Description
Diamond Plated Honing Tools, K10-308ASD Mandrels

Designed to provide a long wearing guide shoe to increase mandrel life in some applications. Fast stock removal in difficult materials incl. chrome, carbide etc. Standard Mandrel plated with 220# grit diamond. We also have 400# and 600# grit according to the requirements.

BOSON Abrasives supply replacement of Sunnen Honing stones, Honing Mandrels, Adapters and many other honing tools at a very competitive price. 100% compatable with original Sunnen honing tools. All of our honing tools are compatible with your existing honing tools. Just give us your existing use Sunnen code is Okay.

Honing Mandrels incl.
S series = Steel Mandrel with soft guide shoes, for honing most materials.
H series = Steel Mandrel with hardened guide shoes for production honing or hard, rough parts, carbide, ceramic, glass.
B series = Bronze Mandrel for very fine finishes and honing exotic metals.

Meanwhile, we produce special honing tools incl. Diamond Plated Super Mandrels, Carbide Insert Shoes Mandrels, and Extended Shank Mandrels, metal bonded superabrasives insert honing mandrels.
Contact Us
Zhengzhou Boson Abrasives Co.,Ltd.

Contact

Michael Cui

Phone

86-371-63683701

Address

Guancheng District Zhengzhou,Henan
Find Similar Products By Category