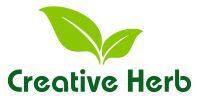 Shaanxi Creative Herb Biotechnology Co.,Ltd

China Manufacturer with main products:Apigenin 98% ,Stevia leaf extract ,Citrus bioflavonoids ,alpha-bisabolol ,konjac extract glucomannan (KGM) ,resveratrol 50%-98% ,Spirulina powder;Spirulina extract phycocyanin ,genistein 98% ,Kaempferol 30%-98% ,NMN (Nicotinamide mononucleotide)99% ,soapberry extract saponins ,luteolin 98%
Product Details
Brand Name:
CREATIVE-HERB
Place of Origin:
China
Model Number:
CH20230103
Type:
Herbal Extract
Packaging:
Drum, Vacuum Packed
Grade:
Pharma Grade
Variety:
Other, Huperzia serrata extract
Part:
Leaf
Form:
Powder
Extraction Type:
Solvent Extraction
Packaging Details
1kg,5kg packaged with double layer aluminum foil bag.25kg/drum
Product Description
Huperzia serrata leaf extract Huperzine A 1%~99%
Product Name: Huperzine

Botanical source:Huperzia Serrata
Specification: 1%~99%
Test method:HPLC
Short Brief:
It is an alkaloid extracted from the endemic Chinese plant, Huperzia serrata. Studies from around the world have found that Huperzia Serrata has a significant effect on memory enhancement, improving memory impairment, increasing the efficiency of brain activity, age-related memory loss and Alzheimer's disease, learning disabilities and memory enhancement in adolescents.
Function of Huperzine A
1.Helps repair short-term memory damage as well as long-term brain power and reduces irritable ageing.
2.Helps to focus and improve memory
3.Protects the neurotransmitter acetylcholine, a messenger molecule in and around the nervous system
4.Protects the number, size and function of cholinergic neurons.
Contact Us
Shaanxi Creative Herb Biotechnology Co.,Ltd

Contact

cherry wang

Phone

86-29-86219897

Address

weiyang Xi'an,Shaanxi
Find Similar Products By Category